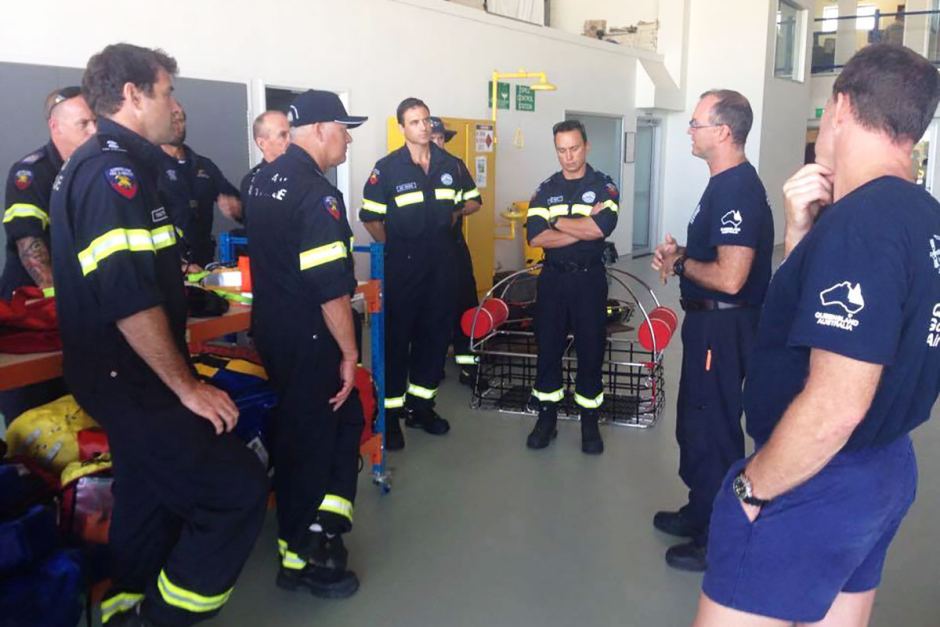 Firefighters double down as bushfire activity ramps up
Queensland Fire and Emergency Services (QFES) is marshalling ground and aerial units in response to rapidly increasing bushfire activity across the state.
Minister for Fire and Emergency Services Mark Ryan said extra resources were on standby to help curb a sharp rise in the number of bushfires compared to this time last year.
The move comes as much of the state braces for a prolonged period of very high fire dangers, potentially reaching extreme in the southern interior and raising the prospect of bushfires breaking out and spreading.
"Queensland is well and truly in the grip of bushfire season, with firefighters responding to around 30 bushfires a day since the season kicked off in August," Minister Ryan said.
"The level of bushfire activity has increased almost 80 per cent compared to this time last year, and no part of the state is immune from bushfires at the moment.
"Preparations have been made for this, including the addition of an extra water-bombing aircraft and ongoing planning for additional ground crews if the need arises."
Minister Ryan said the community should take extra precautions in the coming days to support firefighting efforts.
"Firefighters have battled trying conditions already this season and it is thanks to their hard work and professionalism that no lives or properties have been lost," Minister Ryan said.
"Their tremendous efforts have not gone unnoticed, and I think I speak for all Queenslanders when I say thank-you to our firefighters for keeping the community safe.
"All residents need to do their bit as well and that includes obeying all local fire bans and restrictions and visiting the Rural Service website to prepare their own bushfire survival plan."
QFES Deputy Commissioner Mark Roche said the current level of fire activity was on track to exceed the 2016 bushfire season, which lasted for 198 days and recorded more than 6,000 bushfires.
"Firefighters have responded to almost 1,800 bushfires since the season began on August 1 – and we are not even in the peak of bushfire season yet," Mr Roche said.
"The high level of fire activity is uncharacteristic for this time of year, but it should not be a surprise given the heavy rainfall in autumn followed by a very dry and warm winter.
"The ground is exceptionally dry and large parts of Queensland are like a powder keg right now.
"Withered grass, parched bushland and dead leaves are littering the landscape and they are primed to burn.
"I'm afraid heightened fire conditions are likely to continue across much of Queensland until we get widespread rain."
Mr Roche said crews were ready to respond to a bushfire threat covering most of the state.
"Conditions are challenging but they are not insurmountable," he said.
"QFES has trained and prepared for this and we do have adequate resources in place to protect Queenslanders.
"We also need the community to be on their toes, monitor conditions and heed any warnings.
"People using power tools or barbecues should keep a hose and bucket handy to douse sparks, and report any fires immediately to Triple Zero (000).
"The sooner people make the call, the sooner we can respond."