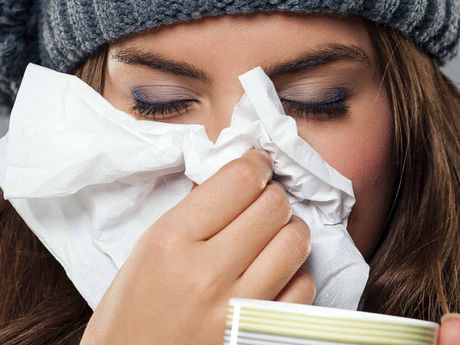 Time is right to get a flu jab
Pumicestone residents are being urged to get their flu shot, with the latest Queensland Health figures showing a consistent increase in notifications and percentage positive tests.
Member for Pumicestone, Rick Williams MP said there has been a marked rise in flu notifications in recent weeks, as the flu season ramps up.
In the Metro North & Sunshine Coast region, there have been 4,585 confirmed influenza cases from January 1-August 6, this year.
"We've seen a significant rise in notifications over the past few weeks, indicating that the flu season is now upon us," Mr Williams said.
"Vaccination is the best chance to protect yourself and the people around you from contracting the flu."
Minister for Health and Ambulance Services, Cameron Dick said it's not too late for people to be vaccinated.
"I'm urging all Queenslanders who have not had a flu vaccination this year to make booking an appointment a priority," Mr Dick said.
"This year's vaccine protects against two 'A' and two 'B' strains of flu which have been the most prevalent around the world this year.
Executive Director of Queensland Health's Communicable Diseases Branch Dr Sonya Bennett said there have been 14,455 flu notifications so far this year and more expected in the coming weeks as the season ramps up.
"In 2017 so far, 78 per cent (11,223) of notifications were typed as influenza A and the remaining 22 per cent (3,232) were influenza B.
"So far this year, we've seen 1,697 public hospital admissions across the state for influenza, and 173 of those required intensive care."
Mr Williams said there's no better time than now to remind people to get their flu jab.
"For some people in high-risk categories, influenza can be deadly so it's crucial we all play our part to help stop it spreading and reduce its effects on the community," Mr Williams said.
Dr Bennett is reminding Queenslanders to practise good hygiene.
"Stay home when you're sick, cover your nose and mouth when sneezing and coughing and wash your hands regularly," Dr Bennett said.
"Combined with vaccination, these simply steps can reduce the likelihood of spreading the flu and combat the rise in flu notifications."
Queenslanders eligible for the government-funded influenza vaccine can access it from their doctor or immunisation provider from today.
Those eligible for the funded vaccine are:
 pregnant women during any stage of pregnancy
 persons 65 years of age or older
 Aboriginal and/or Torres Strait Islander children aged 6 months to 5 years
 Aboriginal and/or Torres Strait Islander people 15 years of age or older
 persons 6 months of age or older who have certain medical conditions which increase the risk of influenza disease complications.
All other Queenslanders could purchase the vaccine from their doctor, immunisation provider or local pharmacist.
For more details, phone 13 HEALTH, your GP or immunisation provider.