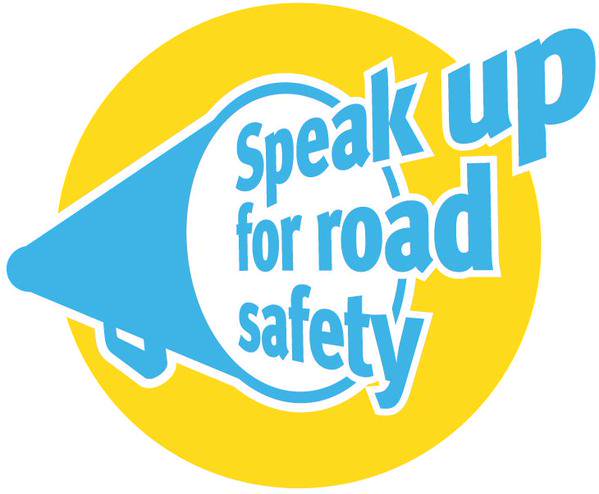 #SpeakUpForRoadSafety this Road Safety Week
As Road Safety Week begins, a blueprint aimed at making Queensland roads safer has been unveiled, focussing on young drivers as well as vulnerable road users.
Launching the state's annual Road Safety Week at Southbank today Acting Minister for Main Roads and Road Safety Steven Miles and Assistant Commissioner Mike Keating also released the Queensland Road Safety Action Plan 2017-2019.
Mr Miles said the 29-point plan aimed to reduce death and serious injury on Queensland roads.
"The Road Safety Action Plan is the Palaszczuk Government's commitment to achieving a vision of zero fatalities and serious injuries on our roads, an ambitious visit that will only be possible if everyone in our community plays their part," Mr Miles said.
"This plan encompasses all aspects of road safety – from safer roads to driver behaviour. We are absolutely committed to implementing tangible initiatives which make a difference to reduce road trauma."
Police Fire and Emergency Services Minister Mark Ryan encouraged the community to be directly involved in making our roads safer during Road Safety Week.
"This is a unique event aimed at reducing road crashes and associated trauma through grassroots community engagement and education how each of can be champions for road safety," Mr Ryan said.
"Unfortunately too many Queenslanders know the pain of losing a family member or friend to road trauma, so I am delighted to see the Queensland Police Service join the community to help promote road safety." 
Mr Miles said Queenslanders were being asked to "speak up for road safety" during Road Safety Week.
""Road Safety Week is a great opportunity to start a conversation with loved ones, friends and colleagues about the necessity of doing the right thing on the road to save their lives, and protect others from trauma," he said.
"Events are happening across the state this week, including regional expos, events and morning teas and I encourage people to get involved."
Assistant Commissioner Mike Keating said it was important for the public to make a pledge to reduce the road toll.
"Police encourage Queenslanders everywhere to make a commitment to improving their behaviour on our roads and to challenge the behaviours that lead to devastation on our roads," Assistant Commissioner Keating said.
"By improving our driving habits we can all play a part in reducing injury and loss of life on our roads."
The Road Safety Action Plan actions include:
Investigating new ways to better support young people in becoming safe and responsible drivers
Continuing to work towards improving safety for vulnerable road users, and work with experts to investigate and develop responses to ongoing road safety challenges of driver distraction, drug driving, seatbelt wearing, and road safety for international visitors
Continuing to install flashing lights at 200 school zones in the next two years to help warn motorists about the increased risk in these areas at peak times of student movement
Working towards a 2022 target of achieving 90% of travel on the national network in Queensland on three star AusRAP rated or better roads
Continuing to pilot emerging vehicle technologies including cooperative intelligent transport systems and cooperative and highly automated driving technologies.
 Queensland Road Safety Action Plan 2017-2019 was informed by experts at the Safer Roads, Safer Queensland Forum and the work of a steering committee - Bicycle Queensland, the Centre for Accident Research and Road Safety – Queensland (CARRS-Q), the Motorcycle Rider's Association of Queensland (MRAQ), the Queensland Trucking Association (QTA) and RACQ.
Queensland Road Safety Week is a Queensland Government initiative, delivered in partnership with Transport and Main Roads and the Queensland Police Service.
RACQ, the Motor Accident Insurance Commission and CARRS-Q are proud supporters of the event.
For a copy of the 2017-2019 Road Safety Action Plan visit https://www.tmr.qld.gov.au/Safety/Road-safety/Strategy-and-action-plans.aspx
For more information on Road safety Week and how to get involved, visit www.jointhedrive.qld.gov.au/road-safety-week.