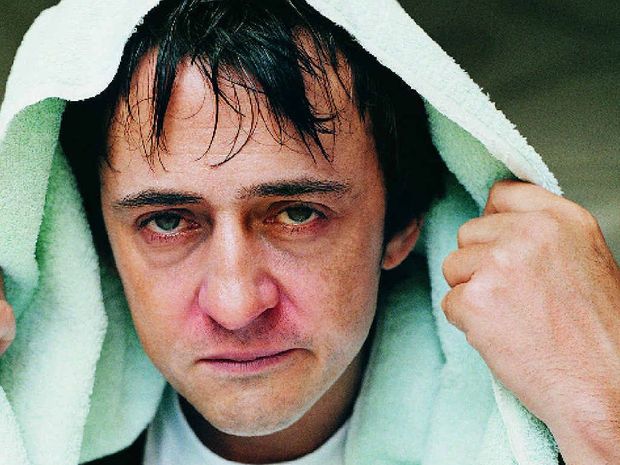 Queensland enlists flu fighters to participate in Flu Five
Queenslanders are being enlisted as flu fighters to help combat one of the State's biggest flu seasons on record.
Over the past week, an extra 4,749 flu cases have been identified in Queensland, bringing the 2017 total to 24,605.
Health and Ambulance Services Minister Cameron Dick said following the recent spike in flu cases, it was timely to remind people that taking simple, sensible precautions could still make a difference.
"We want everybody 'flu fighting'. There are practical steps we can all take to stop catching or spreading the flu," Mr Dick said
Mr Dick said the five key flu fighting strategies health officials wanted the public to adopt were:
1, Get vaccinated
2, Consider seeing a GP or calling a nurse for free on 13 HEALTH (13 43 25 84), instead of going to an emergency department
3, Wash your hands
4, Stay home if you're sick
5, Cover your cough with a tissue or your arm
"We are seeing a big impact in our emergency departments," Mr Dick said.
"The Palaszczuk Government has put extra resources into hospitals and the Queensland Ambulance Service through the $10 million South East Queensland Emergency Care Action Plan and 90 extra hospital beds under the $15 million Winter Beds Strategy.
"The SEQ Emergency Care Action Plan includes new models of care, increased hospital capacity and 40 new frontline paramedics.
"While these initiatives are helping ease the burden on the health system, we need the community to help as well."
Chief Health Officer Dr Jeannette Young said the Flu Five could make a big difference.
"The best defence against the flu is to get a vaccination," Dr Young said.
"It is never too late to vaccinate – this flu season is not yet over.
"The current vaccine provides protection against four strains of the flu that Queenslanders are experiencing this year.
"In addition to getting vaccinated, there are practical steps we can all take to avoid catching the flu or to limit its spread, and it can be as simple as staying at home when sick.
"Other easy steps include using proper cough and sneeze etiquette, which means cough into a tissue or your arm if you don't have tissues handy, and throw used tissues away immediately.
"Also make sure you wash your hands regularly and thoroughly with soap and water, or use hand gel frequently, when in potential contact with the flu virus."
Dr Young said the vaccine was safe for anyone over the age of six months, and this includes pregnant women, with the vaccine protecting both mother and child from the effects of an influenza infection.
"Influenza can be deadly for some people in high-risk categories, so it's crucial we all play our part to help stop it spreading and reduce its effects on the community," she said.
Latest influenza numbers
So far this year, there have been 24,605 flu notifications
In 2017 so far, about 75 per cent (18,493) of notifications were typed as influenza A and the remaining 25 per cent (6,112) were influenza B.
So far this year, we've seen 2 641 public hospital admissions across the state for influenza, and 281 of those required intensive care, including 31 new admissions to ICU during the recent week.
There were 4,749 new confirmed flu cases in the latest reporting week (14 August -20 August 2017)
Queenslanders eligible for the government-funded influenza vaccine can access it from their doctor or immunisation provider. Those eligible for the funded vaccine are:
pregnant women during any stage of pregnancy
persons 65 years of age or older
Aboriginal and/or Torres Strait Islander children aged 6 months to 5 years
Aboriginal and/or Torres Strait Islander people 15 years of age or older
People six months of age or older who have certain medical conditions which increase the risk of influenza disease complications.
All other Queenslanders can obtain the influenza vaccination from their doctor, immunisation provider or some community pharmacies. 
For more details, phone 13 HEALTH (13 43 25 84), your GP or immunisation provider.