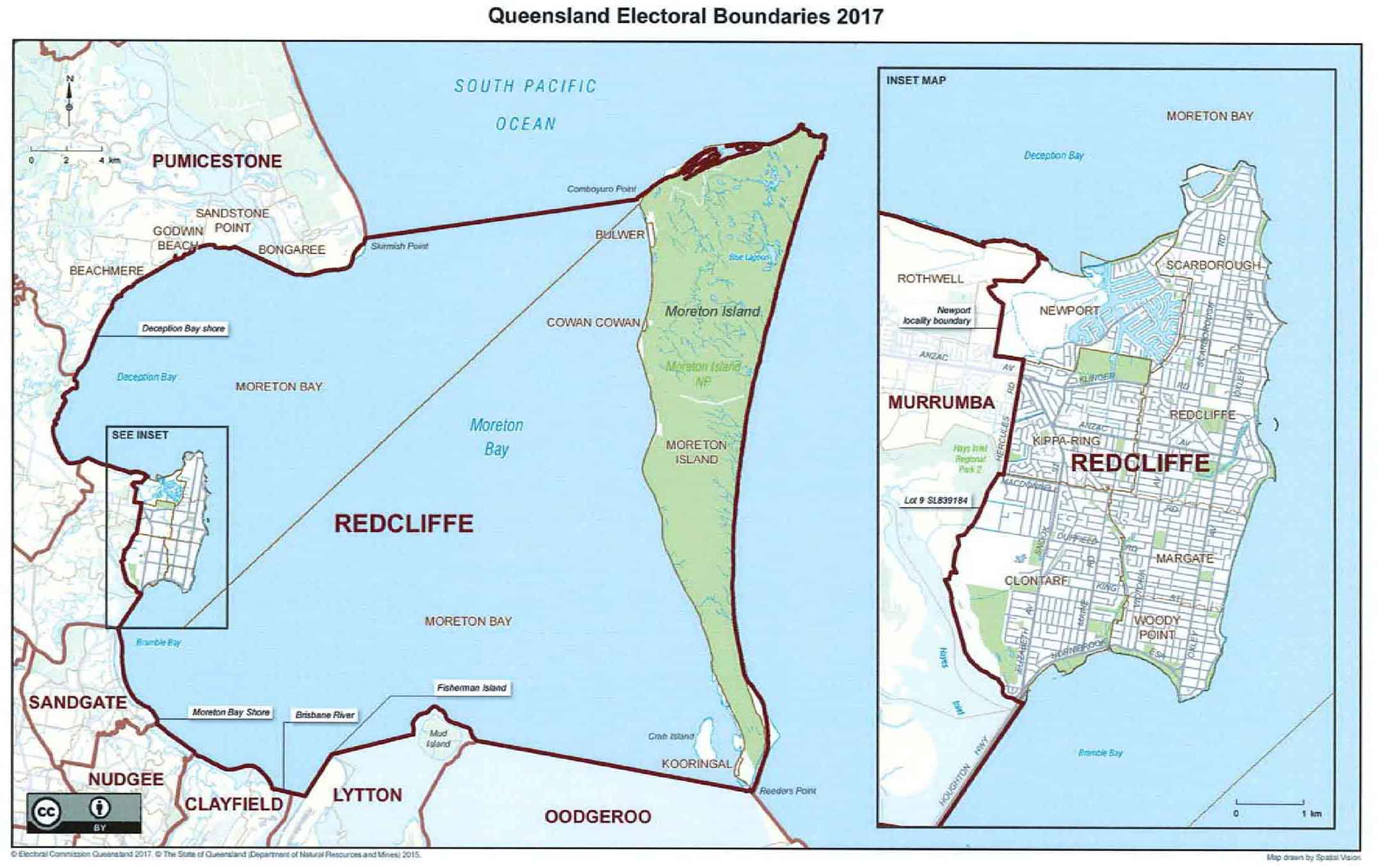 Queensland Election: Electorate Profile Redcliffe
Redcliffe is a Legislative Assembly of Queensland electoral division in Brisbane, Queensland, Australia.
The division encompasses suburbs to the north and northeast of Brisbane, including Redcliffe, Woody Point, Scarborough, Clontarf and Margate, as well as parts of Kippa-Ring. The electorate's boundary stretches to take in Moreton Island.
The seat was created in 1960 and was first held by Liberal (later National) member Jim Houghton. The seat was contested between the Liberal and National Parties until Houghton's mid-term retirement in 1979, followed by a by-election won by Liberal Terry White. White became the Liberal Party leader in August 1983, causing a split in the National-dominated coalition government. In 1989, he lost the seat to Australian Labor Party member Ray Hollis, who at one point was Speaker of the Legislative Assembly of Queensland. In 2005, Hollis resigned and the Liberals' Terry Rogers, a local accountant, picked up the seat in a by-election upset, with an 8.4% swing. However, his tenure in the seat was short, and he lost it to Labor's Lillian van Litsenburg, a school teacher, at the 2006 state election.
Scott Driscoll, president of the United Retail Federation and a local resident born in Redcliffe, contested the seat for the Liberal National Party of Queensland at the 2012 state election, winning with a 15.67% swing. In March 2013 Premier Campbell Newman suspended Driscoll from the Liberal National Party, due to allegations that the MP had misled parliament about his business interests. The month after his suspension, Driscoll announced his resignation from the LNP, and committed to serve the remainder of his parliamentary term on the cross-bench. However, he resigned from Parliament on 19 November 2013 citing ill health--though he was also facing all-but-certain expulsion from the chamber. This triggered a by-election on 22 February 2014, in which former federal MP Yvette D'Ath reclaimed the seat for Labor. She won 57.1% of the two-party preferred vote making it the safest ALP seat in the Queensland Parliament.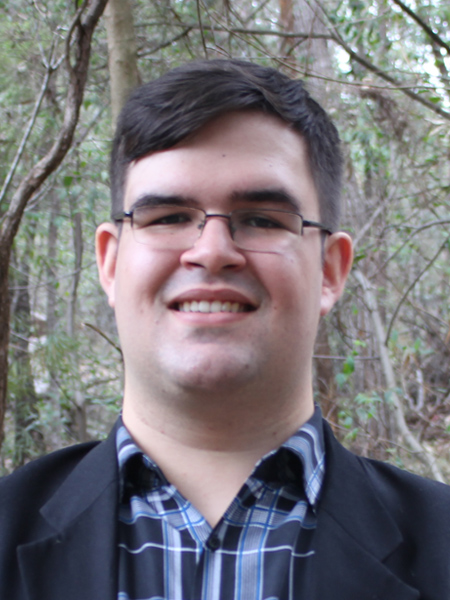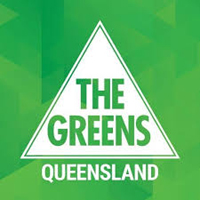 Greens James Bovill
Party Website https://greens.org.au/qld  contact James Bovill via  email  james.bovill@qld.greens.org.au or facebook at http://facebook.com/JamesBovillTheGreens.
Below you can listen now, to get to know James Bovill
I'm 22 and work as a part-time admin officer, part-time musician. I moved to Clontarf nine years ago with my family, and have I remained for my first undergraduate degree (in music), and the beginning of my second (in finance). My professional passion is music, so I'm heavily involved with a local choir and several local theatre companies.
At times like this, it is easy to feel disenfranchised and disengaged from politics. I joined the Greens because the party's strong commitment to grassroots democracy, social justice and the environment align with my values – and we are building momentum for change Queensland desperately needs.
I have lived in a rented house since moving to Clontarf. By guaranteeing rent controls, our Rights for Renters plan will reduce financial strain on the one-third of families just like mine who rent in Queensland. It ends the unjust situation where landlords are under no obligation to maintain a certain standard, yet tenants have no recourse to fix things themselves. Landlords will also benefit from a rental system that encourages stability as renters begin to treat their houses as homes.
Our system is rigged in favour of big corporations - and while Labor and the LNP dominate Queensland politics, nothing will change. By banning for-profit corporate donations to political parties, stopping 'cash-for-access' meetings with government ministers and giving our corruption watchdog, the CCC, real power, we can overhaul the broken system.
I'm proud to represent the Greens in Redcliffe and want to help create a better future for all Queenslanders.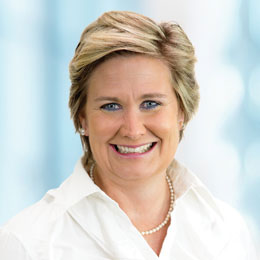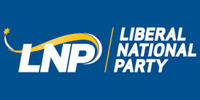 LNP Kerri-Anne Dooley
Party Website http://www.betterqueensland.org.au/  contact Kerri-Anne Dooley Facebook site  https://www.facebook.com/kerrianne.dooley/ or email Kerri-Anne Dooley  redcliffe@lnpq.org.au
Below you can listen now, to get to know Kerri-Anne Dooley
I grew up in Redcliffe, going to school at Humpybong and graduating from Redcliffe State High School. After finishing my nursing degree, my first job as a Registered Nurse was at Redcliffe Hospital.
After a brief stint overseas for work, I returned home to raise my family here. Things haven't always been easy – as a former shift worker and trying to raise my kids with good values, I know how tough it can get.
I love our lifestyle here on the Peninsula and I want to make sure we protect and develop it at the right pace.
Community service is in my blood. I've worked with many local groups since I was a teenager, including Redcliffe Crime Stoppers, Palliative Care Qld, Cancer Council Qld, helped establish the Redcliffe Dementia Alliance, Hummingbird House, in service clubs and local chaplaincy.
My skills as a nurse, trained to listen, care and advocate mean I know how to give a voice to those who can't use their own anymore.
It's clear that people are angry and disappointed. For our city to move ahead we need trains to run on time, a carpark for Redcliffe hospital and schools and jobs for our youth.
Redcliffe is being taken for granted by the Palasczuk Labor Government, who have no plans to fix these problems. Redcliffe deserves better. It can be the No. 1 destination to combine business and lifestyle in Queensland. Together – let's build a better Redcliffe.
As your Liberal National Party Candidate for Redcliffe, I will fight for jobs and investment in our region.
I will always stand up for your interests and fight for our community, so that we can all have a secure future on the Peninsula.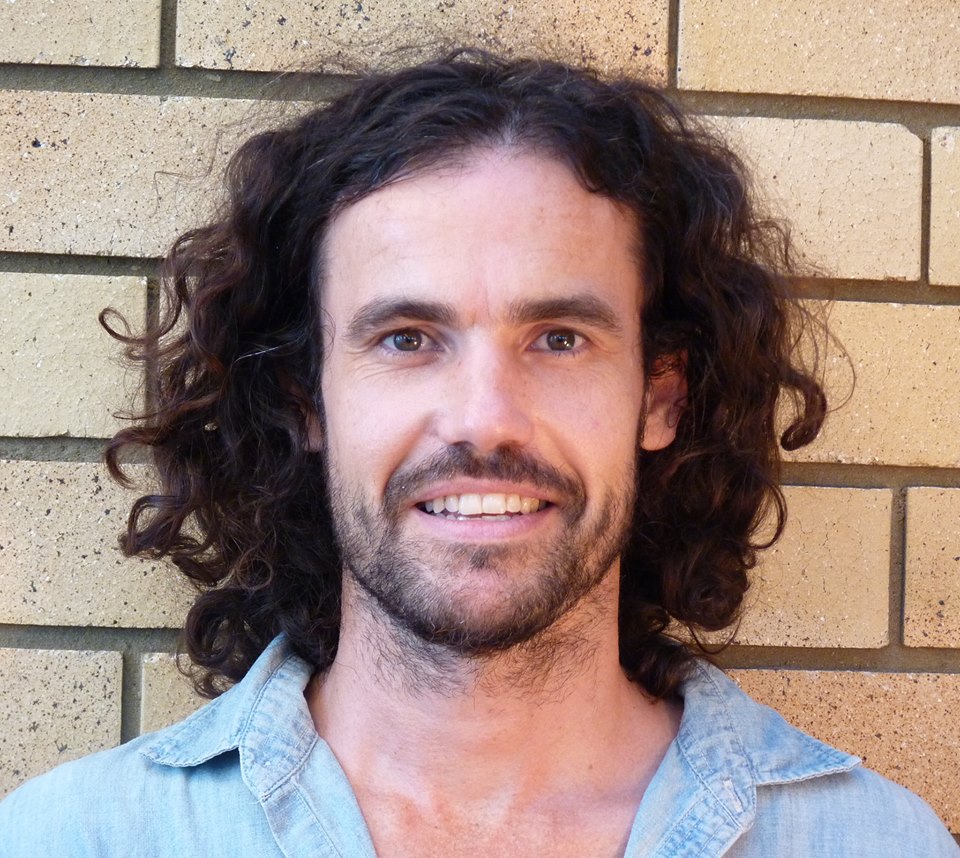 Independent Shayne Jarvis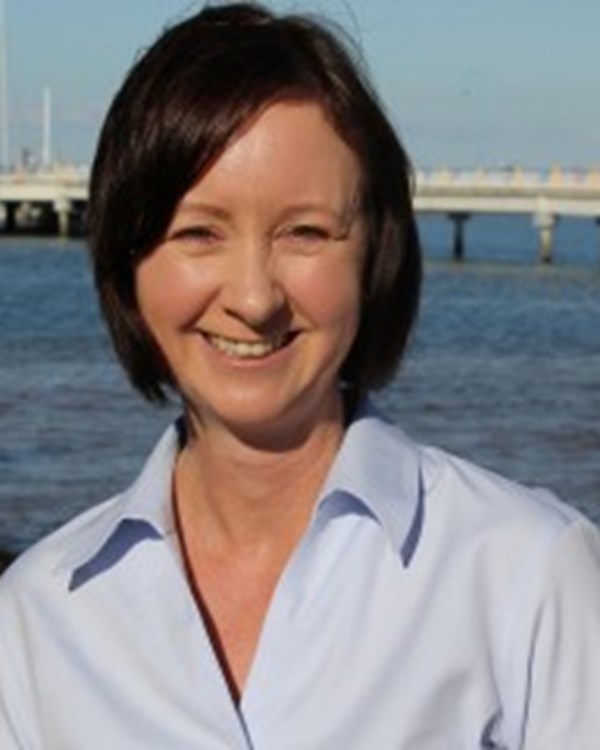 Labor Yvette D'ath
Party Website https://www.queenslandlabor.org/  contact Yvette D'ath  via email  redcliffe@parliament.qld.gov.au or via facebook at https://www.facebook.com/yvetteforredcliffe/
Below you can listen now, to get to know Yvette D'ath
All candidates have been given an opportunity to participate and at the time of publishing, no copy available
Yvette was elected to represent the Federal electorate of Petrie in 2007 and 2010 and is now the Labor Member for Redcliffe.  She has long had an affinity with the local area; attending school at Redcliffe State High School, and living locally with her husband, a police officer, as they raise their two children.
Yvette entered the full-time workforce at the age of 15 and worked in a variety of jobs including clerical and hospitality positions.  Realising the value of education, Yvette returned to study, putting herself through night school as she continued working and began to raise a family.  She graduated from QUT with a Bachelor of Laws, attained a Graduate Diploma of Legal Practice from ANU and was admitted as a lawyer in 2006.
Yvette worked for the Australian Workers' Union before being inspired to run for Parliament by the Howard Government's treatment of Australian workers under Work Choices.  Prior to being elected, Yvette also served as a member of Queensland's former Training and Employment Recognition Council (TERC), the Queensland Workplace Bullying Taskforce and the Work and Family Taskforce.
Yvette is passionate about ensuring all children have access to quality education, that we have a strong public health system, improving training opportunities, protecting workers rights and supporting jobs in her community.
Yvette understands the value that seniors bring to our community, both through their working life and in retirement, and believes we should fight for equal opportunities for people with disability and strengthen support for their carers.
Pre-Poll Infomation
Redcliffe

Name

---

 
Address

---

 
Telephone

---

 
Fax

---

 
Opening Hours

---

Brisbane CBD All-Districts Centre Pre-Poll
 
Brisbane City Hall, Sandgate Room
64 Adelaide Street
BRISBANE QLD 4000
AUSTRALIA
 
 
 
 
 
13 Nov - 17 Nov : Mon-Fri 9am-5pm
18 Nov: Sat 9am-4pm
20 Nov - 23 Nov: Mon-Thu 9am-5pm
24 Nov: Fri 9am-6pm
Bundaberg All-Districts Centre Pre-Poll
 
Shop 12 and 3
9 Maryborough Street
BUNDABERG CENTRAL QLD 4670
AUSTRALIA
 
 
 
 
 
13 Nov - 17 Nov : Mon-Fri 9am-5pm
18 Nov: Sat 9am-4pm
20 Nov - 23 Nov: Mon-Thu 9am-5pm
24 Nov: Fri 9am-6pm
Burleigh All-Districts Centre Pre-Poll
 
18 Park Avenue
BURLEIGH HEADS QLD 4220
AUSTRALIA
 
 
 
 
 
13 Nov - 17 Nov : Mon-Fri 9am-5pm
18 Nov: Sat 9am-4pm
20 Nov - 23 Nov: Mon-Thu 9am-5pm
24 Nov: Fri 9am-6pm
Cairns All-Districts Centre Pre-Poll
 
96-98 Mulgrave Road
PARRAMATTA PARK QLD 4870
AUSTRALIA
 
 
 
 
 
13 Nov - 17 Nov : Mon-Fri 9am-5pm
18 Nov: Sat 9am-4pm
20 Nov - 23 Nov: Mon-Thu 9am-5pm
24 Nov: Fri 9am-6pm
eAssist - Coorparoo Pre-Poll
 
Vision Australia (Voting for electors who are blind or have low vision)
373 Old Cleveland Road
COORPAROO QLD 4151
AUSTRALIA
 
 
 
 
 
13 Nov - 17 Nov : Mon-Fri 9am-5pm
18 Nov: Sat 9am-4pm
20 Nov - 23 Nov: Mon-Thu 9am-5pm
24 Nov: Fri 9am-6pm
Hervey Bay All-Districts Centre Pre-poll
 
82 Dayman Street
URANGAN QLD 4655
AUSTRALIA
 
 
 
 
 
13 Nov - 17 Nov : Mon-Fri 9am-5pm
18 Nov: Sat 9am-4pm
20 Nov - 23 Nov: Mon-Thu 9am-5pm
24 Nov: Fri 9am-6pm
Mackay All-Districts Centre Pre-Poll
 
Mackay Showgrounds, 500 Pavilion Lower Level
24 Milton Street
MACKAY QLD 4740
AUSTRALIA
 
 
 
 
 
13 Nov - 17 Nov : Mon-Fri 9am-5pm
18 Nov: Sat 9am-4pm
20 Nov - 23 Nov: Mon-Thu 9am-5pm
24 Nov: Fri 9am-6pm
Maroochydore All-Districts Centre Pre-Poll
 
Shop 1
19 Duporth Avenue
MAROOCHYDORE QLD 4558
AUSTRALIA
 
 
 
 
 
13 Nov - 17 Nov : Mon-Fri 9am-5pm
18 Nov: Sat 9am-4pm
20 Nov - 23 Nov: Mon-Thu 9am-5pm
24 Nov: Fri 9am-6pm
Morayfield All-Districts Centre Pre-poll
 
6/379 Morayfield Road
MORAYFIELD QLD 4506
AUSTRALIA
 
 
 
 
 
13 Nov - 17 Nov : Mon-Fri 9am-5pm
18 Nov: Sat 9am-4pm
20 Nov - 23 Nov: Mon-Thu 9am-5pm
24 Nov: Fri 9am-6pm
Noosa All-Districts Centre Pre-Poll
 
Tewantin Campus
24 Cooroy Noosa Road
TEWANTIN QLD 4565
AUSTRALIA
 
 
 
 
 
13 Nov - 17 Nov : Mon-Fri 9am-5pm
18 Nov: Sat 9am-4pm
20 Nov - 23 Nov: Mon-Thu 9am-5pm
24 Nov: Fri 9am-6pm
Oodgeroo All-Districts Centre Pre-Poll
 
248 Bloomfield Street
CLEVELAND QLD 4163
AUSTRALIA
 
 
 
 
 
13 Nov - 17 Nov : Mon-Fri 9am-5pm
18 Nov: Sat 9am-4pm
20 Nov - 23 Nov: Mon-Thu 9am-5pm
24 Nov: Fri 9am-6pm
Redcliffe All-Districts Centre Pre-Poll
 
Unit 10
3-5 High Street
KIPPA-RING QLD 4021
AUSTRALIA
 
 
 
 
 
13 Nov - 17 Nov : Mon-Fri 9am-5pm
18 Nov: Sat 9am-4pm
20 Nov - 23 Nov: Mon-Thu 9am-5pm
24 Nov: Fri 9am-6pm
Returning Officer Redcliffe Pre-Poll
 
Unit 10
3-5 High Street
KIPPA-RING QLD 4021
AUSTRALIA
 
1300 881 665
 
 
 
13 Nov - 17 Nov : Mon-Fri 9am-5pm
20 Nov - 23 Nov: Mon-Thu 9am-5pm
24 Nov: Fri 9am-6pm
Southport All-Districts Centre Pre-Poll
 
Ashmore Centre
345 Southport-Nerang Road
MOLENDINAR QLD 4214
AUSTRALIA
 
 
 
 
 
13 Nov - 17 Nov : Mon-Fri 10am-6pm
18 Nov: Sat 9am-4pm
20 Nov - 24 Nov: Mon-Fri 10am-6pm
Townsville All-Districts Centre Pre-Poll
 
Hyde Park Centre
Shop 9
36 Woolcock Street
HYDE PARK QLD 4812
AUSTRALIA
 
 
 
 
 
13 Nov - 17 Nov : Mon-Fri 9am-5pm
18 Nov: Sat 9am-4pm
20 Nov - 23 Nov: Mon-Thu 9am-5pm
24 Nov: Fri 9am-6pm
Redcliffe Polling Booths
<B>Click <a href="#Top">here</a> to go back to the top. </B>