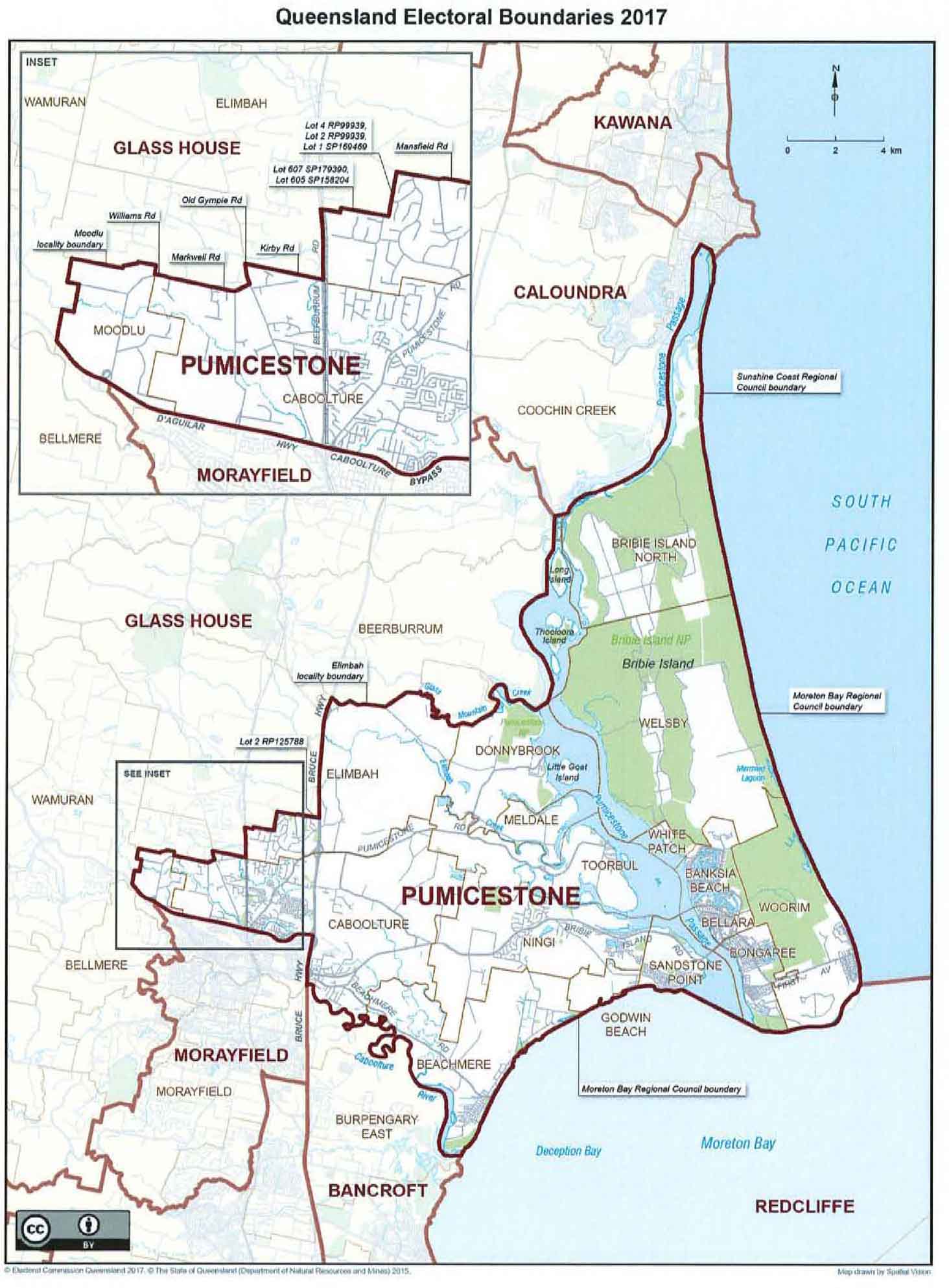 Queensland Election: Electorate Profile Pumicestone
Pumicestone is an electoral district of the Legislative Assembly in the Australian state of Queensland.
The district was first created for the 2001 state election. Located in the corridor between Brisbane and the Sunshine Coast, it includes the urbanised areas of Bribie Island, as well as parts of Caboolture. It is named after the Pumicestone Channel, the strait which divides Bribie Island from the mainland.
An electorate at the southern end of the Sunshine Coast, Pumicestone has two distinct ends. In the east it includes the retirement haven of Bribie Island, which is separated from the mainland by the Pumicestone Channel after which the electorate is named. In the west the electorate takes in those parts of Caboolture that lie between the Caboolture River and D'Aguilar Highway. Covers 294 square kilometres.
Background
Pumicestone was created by the redistribution ahead of the 2001 election and replaced the abolished electorate of Caboolture. Labor held since 1989, Caboolture had fallen to One Nation's Bill Feldman at the 1998 election. Like all One Nation MPs, Feldman split from the party during his first term and went to the 2001 election as Leader of the City-Country Alliance. The redistribution split his old seat between semi-rural Glass House and urban Pumicestone. Feldman chose to contest Pumicestone, but finished fourth with 15.5% of the vote, behind both the Liberal and One Nation candidates. More than 60% of preferences exhausted, inflating the Labor Party majority and electing Labor's MP Carryn Sullivan.
Sullivan was the wife of former MP for Caboolture Jon Sullivan, and Jon Sullivan was to serve as federal MP for the local seat of Longman 2007-10 while his wife was state MP.
In 2004 there was a swing against Labor caused by the return of the breakaway conservative vote to the Liberal Party, but Labor retained its margin at both the 2006 and 2009 elections. None of that mattered in 2012 when a 17.1% swing delivered Pumicestone to the LNP's Lisa France.
In 2015 the Queensland State election saw political fortunes switch again with a 14.2%  swing to Labor and the election of Rick Williams who holds the seat with a 2.1% margin on the pendulum.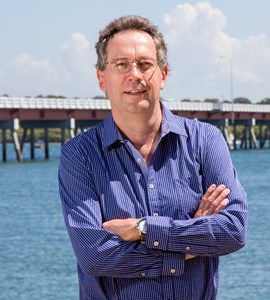 Labor Michael Hoogwaerts
Party Website https://www.queenslandlabor.org/   email  Michael.Hoogwaerts@queenslandlabor.org or via Facebook at https://www.facebook.com/Michael4Pumicestone/
Audio profile unavailable at time of Publishing
Michael Hoogwaerts has lived and breathed the Pumicestone electorate for decades. He will provide a fresh, new Labor voice for Pumicestone.
Michael and his wife Christine couldn't think of a better place than Bribie to be raising their four children, William, Edward, Mark and Alice.
A teacher at Bribie Island State High School for the past 19 years, Michael knows that a good education changes people's lives and helps build stronger communities.
Community means everything to Michael. He is heavily involved in local surf lifesaving, having been awarded life memberships of both the Bribie Island Surf Club and the Sunshine Coast Branch of Surf Life Saving Queensland. He has also served on the management committees of the local swimming club and kindergarten and has always taken an active interest in the local issues affecting Pumicestone.
Michael Hoogwaerts will use this local experience to deliver real results for the Pumicestone electorate.
A major focus for Michael will be the Caboolture Hospital and continued improvements to the local road network.
Michael will provide a fresh, new Labor voice for our community.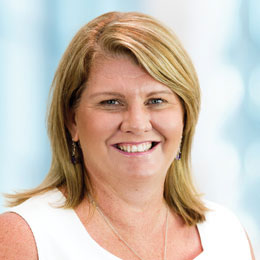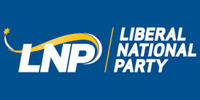 LNP Simone Wilson
Party Website http://www.betterqueensland.org.au/  contact Simone Wilson Facebook site https://www.facebook.com/Simone4Pumicestone/  or Simone Wilson  email pumicestone@lnpq.org.au 
Below you can listen now, to get to know Simone Wilson
Nearly fifteen years ago my husband and I moved to here to raise our family and it's the best decision we ever made. Five boys later, we know every sports field, emergency medical facility, and takeaway place in the region.
Our family, like many others, are concerned about the rising costs of living and lack of local job opportunities. Locally, I have worked as a Teacher Aide at Bribie Island State High School, and the Australian Red Cross Employment Service, specialising in supporting local people who have extra difficultly getting a job.
Now after studying, I'm a client manager for Star Finance where I help our local clients plan and meet their financial goals.
Being involved in my community has always been important to me. Currently I'm serving as the Queensland Vice-President of Without a Ribbon, a national charity focused on fundraising and support for people with rare cancers.
As a mum, I've been involved in our boys' sport and am a member of the Caboolture and Bribie Island Chamber of Commerce.
It's no secret that people in our area are frustrated by a lack of jobs, congested roads and are worried about the standard of our hospitals and schools. Most of all people are worried about the rising cost of living and a State Government that's not doing anything to help.
The LNP is committed to leading a government that is better for Queensland. More government isn't the answer to our problems – better government is. We'll be a common sense government that listens, plans and acts to build a better Queensland.
As your Liberal National Party candidate for Pumicestone, I am committed to fighting for local jobs and more investment in our region. A strong, growing economy is the best way to ensure that families in Pumicestone have better health and education services and a safer community.
With your support, I will always fight for your interests and will do everything I can to build a better future for Pumicestone.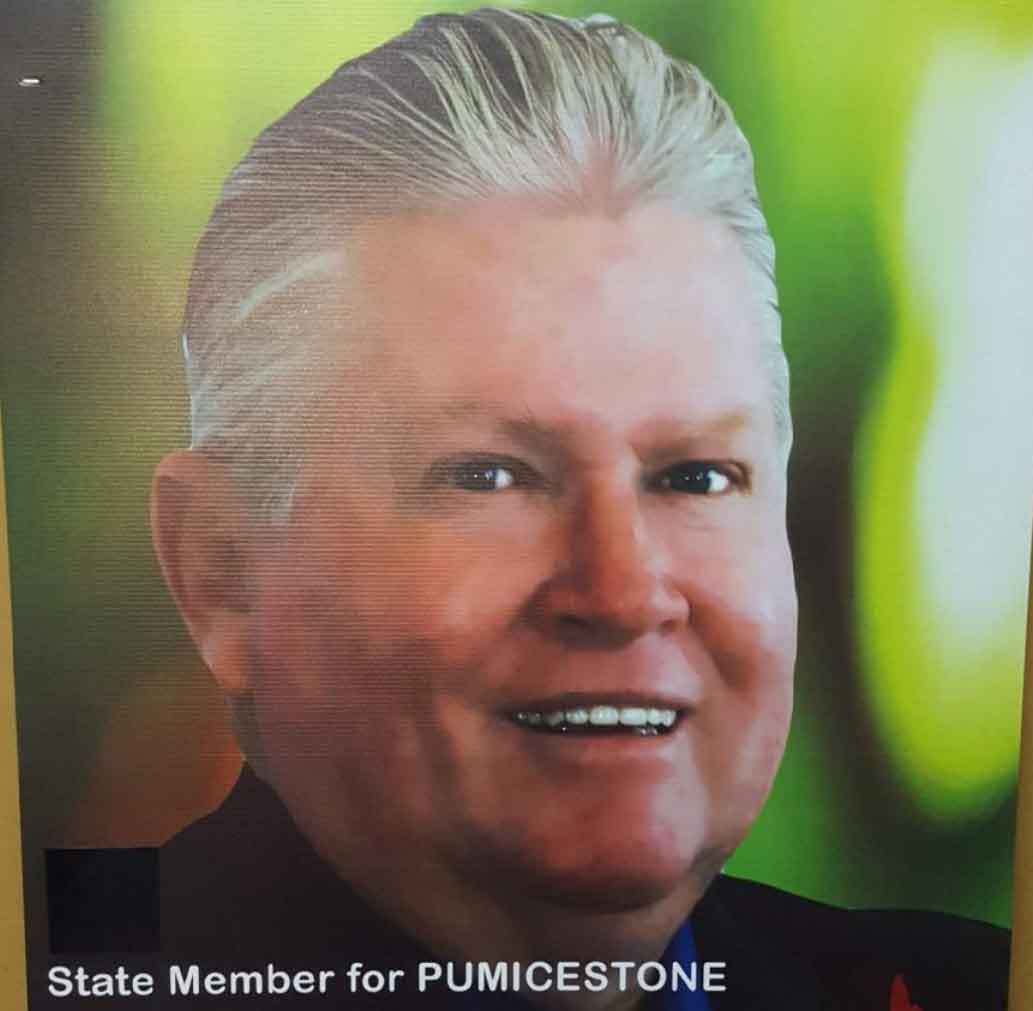 Independent Rick Williams
 Contact Rick Williams via email pumicestone@parliament.qld.gov.au or website https://www.rickwilliamsmp.com.au/
or via facebook at https://www.facebook.com/Rick-Williams-MP-Pumicestone-551990604904516/
Below you can listen now, to get to know Rick Williams
Rick and his wife Cheryl have lived at Bribie for several years they moved to Bribie to be close to family.
They have enjoyed the lifestyle and business opportunities that the Moreton Bay region provides.
Rick has worked as a meat worker, Vehicle builder and Fleet Supervisor for TNT. His role as Insurance specialist put him in good stead to study. At 38 he completed Diploma in Financial Planning at Deakin University, and Associated Study in Estate Planning and Professional Responsibility at Macquarie University School of Law.
As a financial planner, Rick was Managing Director of his own company. He has owned and operated several successful small businesses, giving him an understanding of their needs and the needs of their workers. He currently has no business interests.
Rick is a Justice of the Peace and community minded he supports a number of local charities. Since 2010 he has been the Honorary Treasurer of the Bribie Moreton Hospice Health Services which provides palliative care and Respite facilities to the residents of the area.
Independent Jason Burgess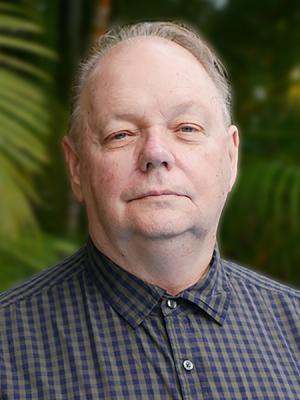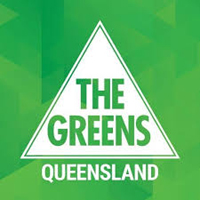 Greens Tony Longland
Party Website https://greens.org.au/qld  contact Tony Longland via  email  tony.longland@qld.greens.org.au   or via facebook at https://www.facebook.com/TonyLongland.Greens/
Below you can listen now, to get to know Tony Longland
The people of the Pumicestone electorate are dealing with massive challenges: rapidly increasing population, shrinking industry, and the loss of permanent jobs through casualisation of the workforce.
I'm standing for the Greens because I want the opportunity to put these issues into the public arena in our electorate.
Australia's unbalanced economy distributes wealth unfairly, leading to casualisation and underemployment; and our reliance on the fossil fuel resource industry ties us to the past, instead of preparing our future. Our region needs an injection of funds to stimulate the economy, to allow everyone to share in the wealth of Queensland. The more money spent here, the better off we will be.
Migrant services. Directing refugees and new migrants to our area will bring immense community advantages.

Medicinal marijuana production. The agricultural industries here are under stress. As the Member for Pumicestone, I would work with farmers and landowners to prepare for the opportunities that medicinal marijuana will bring to Queensland.

Power alternatives. In line with the Greens' energy initiative, I will promote projects for community-based power generation and sharing.
The history of alternating ALP and LNP governments shows that the old parties lack the solutions for our community issues.
The Greens are all about creative and innovative solutions to the problems in our society. The Greens have a vision of a future that's positive and upbeat. I want to take that vision to the Queensland Parliament on behalf of the people of the Pumicestone electorate.
I've been associated with Bribie since I was an infant and I've lived here since 2015.
I'm a part-time multimedia consultant, busy with online content, multimedia and writing, and I'm proud to stand for the Greens in Pumicestone.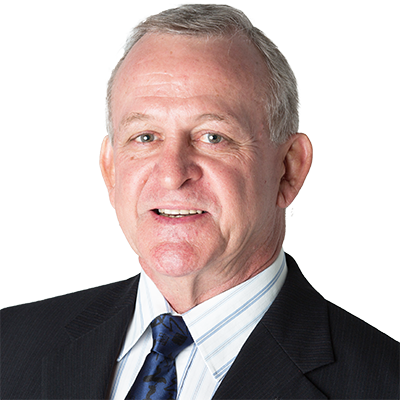 One Nation Greg Fahey
Party Website http://www.onenation.com.au/  contact Greg Fahey  via email  pumicestone@onenation.com.au or  greg.fahey@onenation.com.au  or via facebook at https://www.facebook.com/pumicestone.phon/
Below you can listen now, to get to know Greg Fahey
Greg Fahey has resided in the Pumicestone/Caboolture/Bribie region for the last 8 years and on the Sunshine Coast since 1981. He is an accomplished and successful self employed businessman who has also held senior management positions in large companies intertwined with a period in local government as a Shire Councillor (Maroochy Shire Council 2004-2008). 
Greg has been heavily involved in community work as a Board Member of WISHLIST (NFP) for 16 years. This local Charity has raised over $13 million to assist the Public Hospital system by providing medical equipment, training and education, research, service support and health benefits for local communities. 
Greg is has a tertiary education, a graduate of the Australian Institute of Company directors and has many certificates of accomplishments in many fields. He is a qualified in Sports Medicine and Training. A Level 2 rugby Coach and was very active in school programs when his children were undertaking their education. 
Greg was the Chairman of the Maroochy Economic Development Board which undertook many programs that enhanced the business communities of the Sunshine Coast. One of those was the 10 year plan for the SC Airport which is still being adhered to after all these years of implementation. 
Greg won the Economic Development Australia Award for his work on Rural Futures. This is an area that he has excelled in sitting on Qld State Government boards and committees. He will use this experience within local industries to create economic growth, job sustainability and prosperity for the Pumicestone, Caboolture and Bribie areas. 
Greg intends to use all this business and political experience to get the area it's 'fair share' of budget dollars that are sorely needed in this electorate.
Greg believes in the 'One Nation Philosophy' of People before Politics and Power, Australian Sovereignty and democracy which will in turn serve the people and their communities openly and fairly to increase their living standards accordingly. He will advocate the voice of the people so they are not overlooked by the major parties as has been done in the past.
Pre-Poll Infomation
Pumicestone

Name

---

 
Address

---

 
Telephone

---

 
Fax

---

 
Opening Hours

---

Brisbane CBD All-Districts Centre Pre-Poll
 
Brisbane City Hall, Sandgate Room
64 Adelaide Street
BRISBANE QLD 4000
AUSTRALIA
 
 
 
 
 
13 Nov - 17 Nov : Mon-Fri 9am-5pm
18 Nov: Sat 9am-4pm
20 Nov - 23 Nov: Mon-Thu 9am-5pm
24 Nov: Fri 9am-6pm
Bundaberg All-Districts Centre Pre-Poll
 
Shop 12 and 3
9 Maryborough Street
BUNDABERG CENTRAL QLD 4670
AUSTRALIA
 
 
 
 
 
13 Nov - 17 Nov : Mon-Fri 9am-5pm
18 Nov: Sat 9am-4pm
20 Nov - 23 Nov: Mon-Thu 9am-5pm
24 Nov: Fri 9am-6pm
Burleigh All-Districts Centre Pre-Poll
 
18 Park Avenue
BURLEIGH HEADS QLD 4220
AUSTRALIA
 
 
 
 
 
13 Nov - 17 Nov : Mon-Fri 9am-5pm
18 Nov: Sat 9am-4pm
20 Nov - 23 Nov: Mon-Thu 9am-5pm
24 Nov: Fri 9am-6pm
Cairns All-Districts Centre Pre-Poll
 
96-98 Mulgrave Road
PARRAMATTA PARK QLD 4870
AUSTRALIA
 
 
 
 
 
13 Nov - 17 Nov : Mon-Fri 9am-5pm
18 Nov: Sat 9am-4pm
20 Nov - 23 Nov: Mon-Thu 9am-5pm
24 Nov: Fri 9am-6pm
eAssist - Coorparoo Pre-Poll
 
Vision Australia (Voting for electors who are blind or have low vision)
373 Old Cleveland Road
COORPAROO QLD 4151
AUSTRALIA
 
 
 
 
 
13 Nov - 17 Nov : Mon-Fri 9am-5pm
18 Nov: Sat 9am-4pm
20 Nov - 23 Nov: Mon-Thu 9am-5pm
24 Nov: Fri 9am-6pm
Hervey Bay All-Districts Centre Pre-poll
 
82 Dayman Street
URANGAN QLD 4655
AUSTRALIA
 
 
 
 
 
13 Nov - 17 Nov : Mon-Fri 9am-5pm
18 Nov: Sat 9am-4pm
20 Nov - 23 Nov: Mon-Thu 9am-5pm
24 Nov: Fri 9am-6pm
Mackay All-Districts Centre Pre-Poll
 
Mackay Showgrounds, 500 Pavilion Lower Level
24 Milton Street
MACKAY QLD 4740
AUSTRALIA
 
 
 
 
 
13 Nov - 17 Nov : Mon-Fri 9am-5pm
18 Nov: Sat 9am-4pm
20 Nov - 23 Nov: Mon-Thu 9am-5pm
24 Nov: Fri 9am-6pm
Maroochydore All-Districts Centre Pre-Poll
 
Shop 1
19 Duporth Avenue
MAROOCHYDORE QLD 4558
AUSTRALIA
 
 
 
 
 
13 Nov - 17 Nov : Mon-Fri 9am-5pm
18 Nov: Sat 9am-4pm
20 Nov - 23 Nov: Mon-Thu 9am-5pm
24 Nov: Fri 9am-6pm
Morayfield All-Districts Centre Pre-poll
 
6/379 Morayfield Road
MORAYFIELD QLD 4506
AUSTRALIA
 
 
 
 
 
13 Nov - 17 Nov : Mon-Fri 9am-5pm
18 Nov: Sat 9am-4pm
20 Nov - 23 Nov: Mon-Thu 9am-5pm
24 Nov: Fri 9am-6pm
Noosa All-Districts Centre Pre-Poll
 
Tewantin Campus
24 Cooroy Noosa Road
TEWANTIN QLD 4565
AUSTRALIA
 
 
 
 
 
13 Nov - 17 Nov : Mon-Fri 9am-5pm
18 Nov: Sat 9am-4pm
20 Nov - 23 Nov: Mon-Thu 9am-5pm
24 Nov: Fri 9am-6pm
Oodgeroo All-Districts Centre Pre-Poll
 
248 Bloomfield Street
CLEVELAND QLD 4163
AUSTRALIA
 
 
 
 
 
13 Nov - 17 Nov : Mon-Fri 9am-5pm
18 Nov: Sat 9am-4pm
20 Nov - 23 Nov: Mon-Thu 9am-5pm
24 Nov: Fri 9am-6pm
Redcliffe All-Districts Centre Pre-Poll
 
Unit 10
3-5 High Street
KIPPA-RING QLD 4021
AUSTRALIA
 
 
 
 
 
13 Nov - 17 Nov : Mon-Fri 9am-5pm
18 Nov: Sat 9am-4pm
20 Nov - 23 Nov: Mon-Thu 9am-5pm
24 Nov: Fri 9am-6pm
Returning Officer Pumicestone Pre-Poll
 
2/42 Cessna Drive
CABOOLTURE QLD 4510
AUSTRALIA
 
1300 881 665
 
 
 
13 Nov - 17 Nov : Mon-Fri 9am-5pm
20 Nov - 23 Nov: Mon-Thu 9am-5pm
24 Nov: Fri 9am-6pm
Southport All-Districts Centre Pre-Poll
 
Ashmore Centre
345 Southport-Nerang Road
MOLENDINAR QLD 4214
AUSTRALIA
 
 
 
 
 
13 Nov - 17 Nov : Mon-Fri 10am-6pm
18 Nov: Sat 9am-4pm
20 Nov - 24 Nov: Mon-Fri 10am-6pm
Townsville All-Districts Centre Pre-Poll
 
Hyde Park Centre
Shop 9
36 Woolcock Street
HYDE PARK QLD 4812
AUSTRALIA
 
 
 
 
 
13 Nov - 17 Nov : Mon-Fri 9am-5pm
18 Nov: Sat 9am-4pm
20 Nov - 23 Nov: Mon-Thu 9am-5pm
24 Nov: Fri 9am-6pm
 
Pumicestone Polling Booths