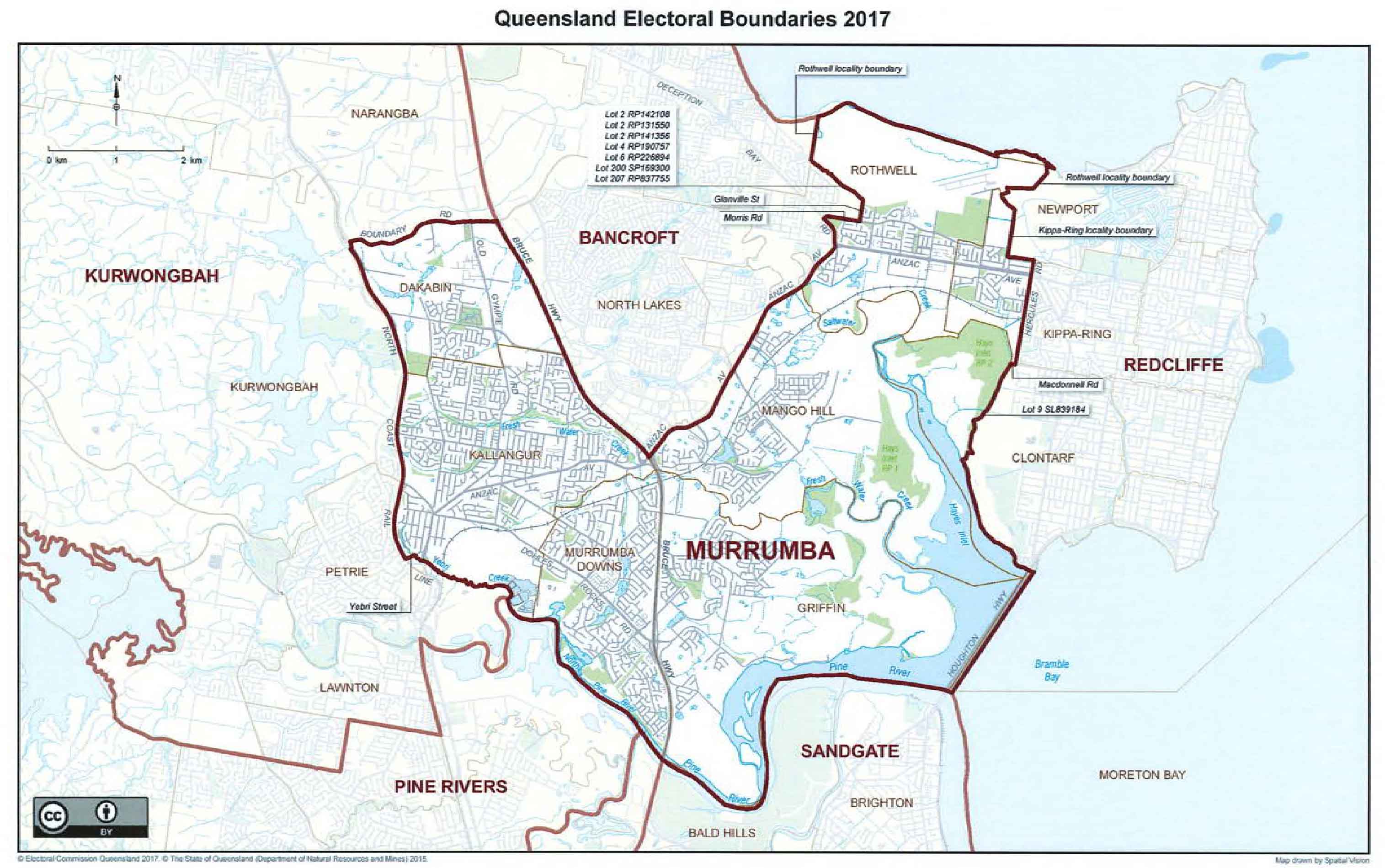 Queensland Election: Electorate Profile Murrumba
Murrumba is an electoral district of the Legislative Assembly in the Australian state of Queensland.
The district is based in the outer northern suburbs of Brisbane. It includes the suburbs of Deception Bay, Kippa-Ring, Murrumba Downs and Rothwell. The electorate was first contested in 1912.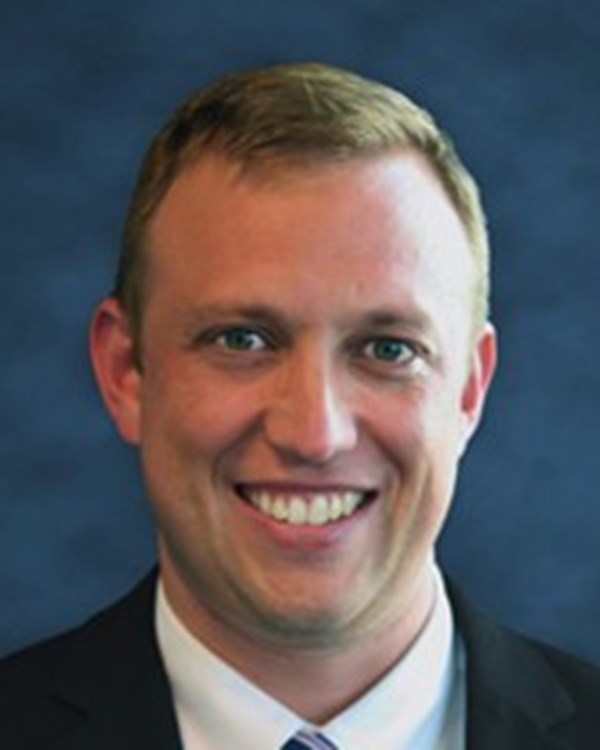 Labor Steven Miles
Party Website  https://www.queenslandlabor.org/ get in touch with Steven Miles Website http://stevenmiles.com or email Steven Miles at kallangur@parliament.qld.gov.au or via facebook at https://facebook.com/stevenmilesmp/
All candidates have been given an opportunity to participate and at the time of publishing, no copy available
Growing up locally and attending Petrie State School, Steven was taught the value of hard work through his first job at the local Woolworths supermarket.
As a husband and father of three, he understands how important it is to make sure local families have access to quality and affordable health and education services.
Nothing matters more to Steven than creating new local jobs. That's why he's a strong supporter of the old Petrie Paper Mill redevelopment which will help support 6000 new local jobs and provide a brand new university for our area. Steven Miles and Labor won't stop working to provide new local training and job opportunities, especially for our young people.
As a senior member in Annastacia Palaszczuk's government, Steven has the energy and experience to bring home results. He's already stepped in to save the Kallangur Memorial Bowls Club and is fighting to stop the destruction of local heritage listed Anzac Trees. No issue is ever too big or small for Steven. He's someone with the experience to fight for us.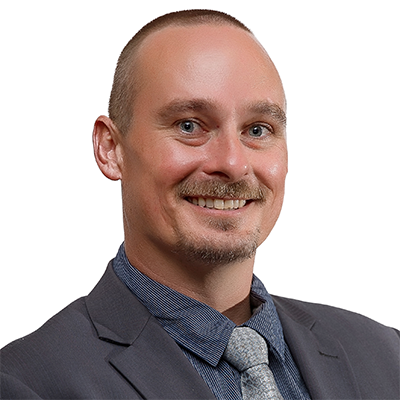 One Nation Scott Dare
Party Website http://www.onenation.com.au/ contact Scott Dare email murrumba@onenation.com.au or via facebook at https://www.facebook.com/murrumba.phon/
Below you can listen now, to get to know Scott Dare
Scott Dare is 35 years old, born and bred in Brisbane, and is a very passionate Queenslander. Scott has 3 fantastic kids, and a beautiful wife who all support him on his campaign. Mr. Dares professional background ranges in advertising, sales & marketing and is currently still working full time at the same company he has been loyal to for 12 years. 
One of the main reasons Scott decided to take up this challenge, was to put an end to Politicians ripping off the public purse with their "entitlements" and pensions. The system is terribly outdated, and both the major Political Parties fight very hard to protect and keep their perks, at the expense of himself and everyday tax payers. Pauline Hanson's One Nation Policies on reducing this rorting is a breath of fresh air. 
Scott has also joined One Nation because of their common sense approach to policy making, and that they are putting people before politics. People say they currently hate Politics and Politicians because they are not being heard or listened to, though Scott believes there is a wonderful opportunity to change the way these people view Politicians, by listening to them and making them part of the decision making process. 
Scott says he a new breed of Politician, and will engage with the people of Murrumba and Qld directly, and make sure their voice is being heard. Scott has a got correct mindset and a strong moral compass, and if elected, will work as hard as he possibly can to do the right thing for the people and make the community proud to call him the MP of Murrumba.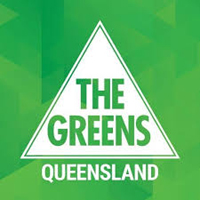 Greens Jason Kennedy
Party Website https://greens.org.au/qld contact Jason Kennedy Facebook Site https://www.facebook.com/Greens4Murrumba or email Jason Kennedy jason.kennedy@qld.greens.org.au
Below you can listen now, to get to know Jason Kennedy
I've lived locally with my wife and three daughters for the past twenty years. The Pine Rivers region is my home and I love living and raising my family in this vibrant community.
I'm passionate about small business and want to make sure the Queensland Parliament makes laws that strike a balance between economic prosperity and enriching our communities.
Having worked in and around Kallangur in the retail industry for over two decades, and now owning my own business, I'm uniquely aware of the challenges that small business owners face in our community.
I'm passionate about innovation and technology that improves our quality of life, while also contributing to the local economy.
The two old parties are abandoning their community supporters because they want corporate donations; I share the anger our community feels when we see that politicians are no longer working for us.
I joined the Greens because I know they put people before profit and support investing in our essential services like health and education.
I belong to local business associations and environmental groups because I believe that sustainable business is the way forward. The Greens want to advance our state economy through sustainable practices and by sharing our prosperity equally among every member of the Queensland community.
I'm proud to stand for the Greens in Murrumba this Queensland election.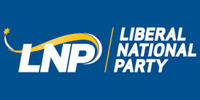 LNP Reg Gulley
Party Website http://www.betterqueensland.org.au/ contact Reg Gulley Facebook site https://www.facebook.com/RegGulleyQLD/ or email Reg Gulley murrumba@lnpq.org.au 
Below you can listen now, to get to know Reg Gulley
I was raised across regional Queensland by my parents who were community workers. When I married my wife, Jodi who went to a local state high school, we chose to call Murrumba home.
Jodi works as a science teacher and I work for a not-forprofit organisation that provides services to residents. We live in Murrumba with our three daughters and have been attending the same Murrumba Downs church for many years. Like many parents, we worry about the future.
I have always been a local community member first and foremost. I'm not a career politician nor a blow-in from the inner city trying to save my own job.
With a long history of local community engagement, having served on several charity boards (plus serving the occasional BBQ sausage), I have always believed in the importance of giving back.
We've always believed that working with local groups will help come up with real solutions that benefit everyone.
We live in one of the fastest growing areas in the state. People are telling me that they're angry about how nothing is getting done.
Our roads are congested, schools need to be built and the trains should turn up and on time. People want to know they're not going to be stuck on a hospital ramp for three hours and that if they ring the police, they'll be able to get there.
You've told me it's not good enough and I think we deserve better.
Murrumba deserves a team player with a track record of working for us across all levels of community and government. As your Liberal National Party Candidate for Murrumba, I'm asking for your support at the upcoming State Election.
I'm committed to fighting for Murrumba's fair share of quality education resources, health services and for a safer community.
Pre-Poll Infomation
Murrumba

Name

---

 
Address

---

 
Telephone

---

 
Fax

---

 
Opening Hours

---

Brisbane CBD All-Districts Centre Pre-Poll
 
Brisbane City Hall, Sandgate Room
64 Adelaide Street
BRISBANE QLD 4000
AUSTRALIA
 
 
 
 
 
13 Nov - 17 Nov : Mon-Fri 9am-5pm
18 Nov: Sat 9am-4pm
20 Nov - 23 Nov: Mon-Thu 9am-5pm
24 Nov: Fri 9am-6pm
Bundaberg All-Districts Centre Pre-Poll
 
Shop 12 and 3
9 Maryborough Street
BUNDABERG CENTRAL QLD 4670
AUSTRALIA
 
 
 
 
 
13 Nov - 17 Nov : Mon-Fri 9am-5pm
18 Nov: Sat 9am-4pm
20 Nov - 23 Nov: Mon-Thu 9am-5pm
24 Nov: Fri 9am-6pm
Burleigh All-Districts Centre Pre-Poll
 
18 Park Avenue
BURLEIGH HEADS QLD 4220
AUSTRALIA
 
 
 
 
 
13 Nov - 17 Nov : Mon-Fri 9am-5pm
18 Nov: Sat 9am-4pm
20 Nov - 23 Nov: Mon-Thu 9am-5pm
24 Nov: Fri 9am-6pm
Cairns All-Districts Centre Pre-Poll
 
96-98 Mulgrave Road
PARRAMATTA PARK QLD 4870
AUSTRALIA
 
 
 
 
 
13 Nov - 17 Nov : Mon-Fri 9am-5pm
18 Nov: Sat 9am-4pm
20 Nov - 23 Nov: Mon-Thu 9am-5pm
24 Nov: Fri 9am-6pm
eAssist - Coorparoo Pre-Poll
 
Vision Australia (Voting for electors who are blind or have low vision)
373 Old Cleveland Road
COORPAROO QLD 4151
AUSTRALIA
 
 
 
 
 
13 Nov - 17 Nov : Mon-Fri 9am-5pm
18 Nov: Sat 9am-4pm
20 Nov - 23 Nov: Mon-Thu 9am-5pm
24 Nov: Fri 9am-6pm
Hervey Bay All-Districts Centre Pre-poll
 
82 Dayman Street
URANGAN QLD 4655
AUSTRALIA
 
 
 
 
 
13 Nov - 17 Nov : Mon-Fri 9am-5pm
18 Nov: Sat 9am-4pm
20 Nov - 23 Nov: Mon-Thu 9am-5pm
24 Nov: Fri 9am-6pm
Mackay All-Districts Centre Pre-Poll
 
Mackay Showgrounds, 500 Pavilion Lower Level
24 Milton Street
MACKAY QLD 4740
AUSTRALIA
 
 
 
 
 
13 Nov - 17 Nov : Mon-Fri 9am-5pm
18 Nov: Sat 9am-4pm
20 Nov - 23 Nov: Mon-Thu 9am-5pm
24 Nov: Fri 9am-6pm
Maroochydore All-Districts Centre Pre-Poll
 
Shop 1
19 Duporth Avenue
MAROOCHYDORE QLD 4558
AUSTRALIA
 
 
 
 
 
13 Nov - 17 Nov : Mon-Fri 9am-5pm
18 Nov: Sat 9am-4pm
20 Nov - 23 Nov: Mon-Thu 9am-5pm
24 Nov: Fri 9am-6pm
Morayfield All-Districts Centre Pre-poll
 
6/379 Morayfield Road
MORAYFIELD QLD 4506
AUSTRALIA
 
 
 
 
 
13 Nov - 17 Nov : Mon-Fri 9am-5pm
18 Nov: Sat 9am-4pm
20 Nov - 23 Nov: Mon-Thu 9am-5pm
24 Nov: Fri 9am-6pm
Noosa All-Districts Centre Pre-Poll
 
Tewantin Campus
24 Cooroy Noosa Road
TEWANTIN QLD 4565
AUSTRALIA
 
 
 
 
 
13 Nov - 17 Nov : Mon-Fri 9am-5pm
18 Nov: Sat 9am-4pm
20 Nov - 23 Nov: Mon-Thu 9am-5pm
24 Nov: Fri 9am-6pm
Oodgeroo All-Districts Centre Pre-Poll
 
248 Bloomfield Street
CLEVELAND QLD 4163
AUSTRALIA
 
 
 
 
 
13 Nov - 17 Nov : Mon-Fri 9am-5pm
18 Nov: Sat 9am-4pm
20 Nov - 23 Nov: Mon-Thu 9am-5pm
24 Nov: Fri 9am-6pm
Redcliffe All-Districts Centre Pre-Poll
 
Unit 10
3-5 High Street
KIPPA-RING QLD 4021
AUSTRALIA
 
 
 
 
 
13 Nov - 17 Nov : Mon-Fri 9am-5pm
18 Nov: Sat 9am-4pm
20 Nov - 23 Nov: Mon-Thu 9am-5pm
24 Nov: Fri 9am-6pm
Returning Officer Murrumba Pre-Poll
 
Suite 1 & 2
1470 Anzac Avenue
KALLANGUR QLD 4503
AUSTRALIA
 
1300 881 665
 
 
 
13 Nov - 17 Nov : Mon-Fri 9am-5pm
20 Nov - 23 Nov: Mon-Thu 9am-5pm
24 Nov: Fri 9am-6pm
Southport All-Districts Centre Pre-Poll
 
Ashmore Centre
345 Southport-Nerang Road
MOLENDINAR QLD 4214
AUSTRALIA
 
 
 
 
 
13 Nov - 17 Nov : Mon-Fri 10am-6pm
18 Nov: Sat 9am-4pm
20 Nov - 24 Nov: Mon-Fri 10am-6pm
Townsville All-Districts Centre Pre-Poll
 
Hyde Park Centre
Shop 9
36 Woolcock Street
HYDE PARK QLD 4812
AUSTRALIA
 
 
 
 
 
13 Nov - 17 Nov : Mon-Fri 9am-5pm
18 Nov: Sat 9am-4pm
20 Nov - 23 Nov: Mon-Thu 9am-5pm
24 Nov: Fri 9am-6pm
Murrumba Polling Booths