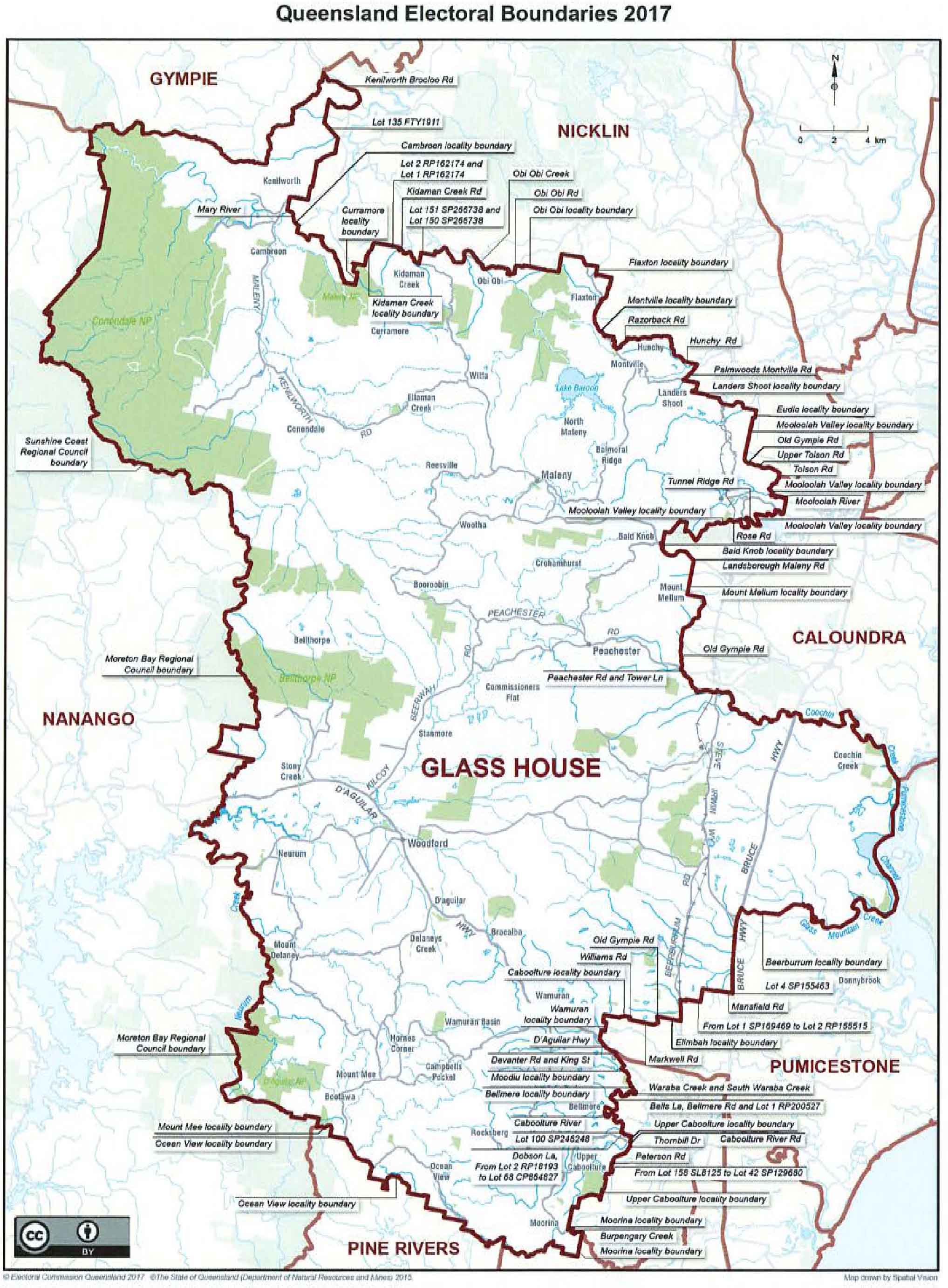 Queensland Election: Electorate Profile Glasshouse
Glass House is an electoral district of the Legislative Assembly in the Australian state of Queensland.
The electorate is based mostly on the hinterland areas of the Sunshine Coast and north of Caboolture, it stretches north to Witta, south to the northern outskirts of Caboolture and west to Conondale.
Glass House is a mixed rural-urban electorate north of Caboolture and covers most of the inland parts of the southern Sunshine Coast. Starting where the D'Aguilar Highway leaves the Bruce Highway, Glass House includes some northern parts of Caboolture before stretching north to include Elimbah, Beerburrum and Glass House Mountains. Further north it includes Eudlo and Palmwoods, and also extends inland to include Maleny, Woodford, Mount Mee and Conondale. Covers 1,582 square kilometres.
Background
The first incarnation of Glass House had its initial electoral contest in 1986 and was won by the National Party. It was one of many seats to fall to Labor on the election of the Goss government in 1989, but disappeared from the state's electoral map in 1992.
Re-created by the redistribution ahead of the 2001 election, Glass House took in much of the abolished electorate of Caboolture, a seat that had been won by One Nation in 1998. However, the electoral climate in 2001 was very different, and while the combined first preference vote of the four competing conservative candidates was more that 50%, over half of preferences exhausted and Labor's Carolyn Male was easily elected from a first preference vote of only 40.6%. Male was re-elected in both 2004 and 2006 after increasing her first preference vote to more than 48%.
Another redistribution ahead of the 2009 election changed the political complexion of Glass House by removing parts of Caboolture. Male moved to successfully contest Pine Rivers while Glass House was won by the LNP's Andrew Powell. Powell pushed his margin above 20% at the 2012 election after a swing of 14.6%.
Party Website http://www.onenation.com.au/ email Tracey Bell-Henselin glasshouse@onenation.com.au   or via facebook at https://www.facebook.com/glasshouse.phon/
Below you can listen now, to get to know Tracey Bell-Henselin.
Tracey Bell-Henselin has a heritage of Patriot-passion running through her veins. Second youngest of five children of a hard working and sporting rural living family, she traveled Australia as a young girl, giving her a true love for this nation that ignited a deep passion for the Great South Land. 
With a love of sports such as cricket, touch football, tennis, and keeping active with bush walking in the Glass House Mountains & Hinterland, snorkeling, and walking on our beautiful beaches with husband Paul (local business owner) and adult children. 
She feels honoured to stand for the Australian people, noting that both of her Grandfathers served in WWII. 
Having worked with crops and sheep/cattle herself she has a heart for the farmers and producers of Qld. Our farmers and producers are the backbone of this nation. The government needs to change and incorporate our farmers and their produce as a vital investment of Qld future. 
Tracey's career background started in business, sales and marketing with a Diploma in Business and Marketplace that is the foundation of her entrepreneurial vision - Women of Worth and Identity – which she founded and directed since 2014. She is committed to connecting the vision and bringing change to younger people lives with employment/skillset barriers by implementing business mentoring & references to expand their employment capabilities. 
Prior to this, Tracey was dedicated to child services/protection, which lead her to lead QLD for Destiny Rescue, which rescues children trapped in sex trafficking. Working internationally in this area has given her a great deal of exposure and a unique skillset revolving around the protection/safety of children and the family unit. No child should ever suffer from sexual/physical abuse. 
She has had the privilege of working with government corporations, medium business, community groups, not-for-profit organisations, children's homes and women refuges. Regularly engaging in public speaking on these topics and coordinating corporate events that bring positive change into the lives of women, men, children and the family unit. 
A strong advocate against the sexualising of our children in the school through the deception of the Safe School Program at a cost of $8 million to the taxpayers. No program has the legal right to take away the parents' authority and go against core and moral values that they raise their children on.
Tracey believes in traditional marriage and value the family unit. Children flourish in a family where a mum and dad both are equally important and designed to nurture identity, worth, character and love in each child's heart, soul, mind. 
"Australia's cost of living is too high, putting pressure on families that are in debt for electricity and water". 
The Hinterland and Coast is the most beautiful place in Australia – the best place to live, work and raise a family. Let's protect our community, land and families and stand united under One Nation and the Australian law and put the people's hearts and voices first. 
This upcoming Qld State election will determine your children and grandchildren's lives and future. I feel the truth is the only policy and is bulletproof.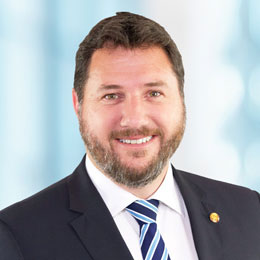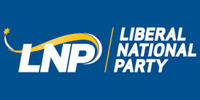 LNP Andrew Powell
Party website  http://www.betterqueensland.org.au/  contact Andrew Powell Facebook site https://www.facebook.com/AndrewPowellMP/, or email Andrew Powell glasshouse@lnpq.org.au 
Below you can listen now, to get to know Andrew Powell
Nothing is more important to me than my family – my wife, Taryn, and our five amazing kids. I grew up around Caboolture and my Mum and Dad still live in the family home at Burpengary.
After a few years away with Uni and my first job in Canberra, Taryn and I returned to Queensland and settled in the Sunshine Coast hinterland. Now you'd have to pry us out with a crow-bar!
I have proudly represented our community since 2009. I love nothing more than getting out and about. Whether it's visiting schools and tackling the kids' "Question Time"; attending our amazing Agricultural Shows; supporting our vibrant community groups – our historical societies, senior citizens, service clubs, men's sheds, artisan groups and the list goes on; and, lending a hand with our passionate sporting groups. 
Working with locals, I'm proud to have delivered some great achievements for the Glass House Electorate including new overtaking lanes on the D'Aguilar Highway, traffic lights at Reed Street and Bowen Road, a new Maleny Police Station, a new bridge over the Mary River at Conondale, and loads of funding for community and sporting groups from Flaxton in the north to Mt Mee in the south and all places in between. 
Recent changes to Queensland's state electorate boundaries are now complete and I would officially like to welcome you to your new state Electorate of Glass House!
To those of you who I have had the privilege of representing over the years, you know we still have more to do together. To those of you who are new to the Electorate, I can't wait to meet you and hear how I can assist you.
I stand ready to continue to represent the needs of our communities in this great part of our State.
Independent Sue Mureau
Independent Sue Mureau  Contact via facebook at https://www.facebook.com/SueMureau.AWP/  or twitter at http://twitter.com/suemureau or via email suemureau42@gmail.com
No audio at time of publication
I am a mother, grandmother, member of Glasshouse LINC suicide prevention response, active trail walker, AWP policy developer, previous sales executive and business owner. I'm running as an independent in this election and Healthy Communities is my overarching priority.
Healthy Communities is about more than just the absence of disease; it's about employment, about family, about education, environment, and access to affordable services. About the choices we make.
We need to move past antiquated concepts of 'party loyalty' or voting over single issues, and look harder at candidate's suites of policies, and how they'll affect families, workers, businesses, services, and the community, as a whole.
We need to look critically at what has, and hasn't, been achieved in the past 10+ years. Our residents, our communities, deserve better. We deserve our share of funding and action on infrastructure and services. We deserve investment into healthy communities.
Glass House needs the remaining sections of Steve Irwin Way widened to four lanes, two in each direction. This isn't about campaigning to turn Steve Irwin Way into something it isn't – SIW is already the alternate route for the Bruce Highway traffic overflow at times of congestion, accidents, weather events, long weekends, holidays and Coast events, locking many residents in and affecting both families and businesses alike. This is about finishing the work that has been partially done over the years. It's about managing the current, and increasing, traffic.
There are already wide clearances along much of the road so the need for clearing is minimal, while the road and bridge works will provide much needed employment in the region. The work needs to be started before the increased traffic flow from Zoo activity expansions, water park and residential developments, begin to come into effect. A wildlife corridor should also be worked in to the plans.
Beerwah, Glass House, Landsborough, Peachester area needs a centrally located community hub, ideally close to the Beerwah Library facilities to maximise community access and benefits.
With ground level facilities dedicated to a drop-in centre for connection, activities and skills development, market space, community garden and pay it forward hub, with space for visiting support services.
Upstairs would provide hire space for meetings/conferences, employment and training, bar and kiosk facilities, convertible theatre/cinema space, gallery space and seating areas.
Additionally, Glass House needs upgrades to the Maleny-Kenilworth Road, better telecommunications, mental health support services, liveable wage employment and improved public transport.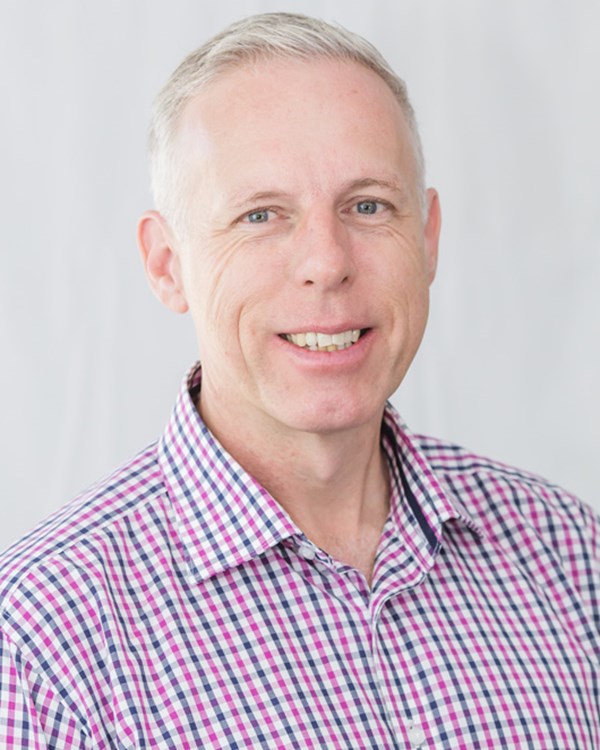 Labor Brent Hampstead
Party Website https://www.queenslandlabor.org/ contact Brent Hampstead Facebook Site https://www.facebook.com/laborforglasshouse/, or email Brent Hampstead brent.hampstead@queenslandlabor.org bhampstead@live.com.au 
All candidates have been given an opportunity to participate and at the time of publishing, no copy available
Brent Hampstead has lived, with his wife Christina, on acreage in Maleny for five years. He feels privileged to live in a unique and picturesque part of Queensland. Protecting this fragile local environment is a priority for Brent and he strongly supports an affordable renewable energy future. 
Brent has worked in senior roles in the music industry for 20 years and now runs a locally based media communications business.  He recognises that the townships and communities in the Glass House electorate are growing rapidly. Investment in rail and road infrastructure, as well and health and education, to service these growing areas is a priority for Brent.
Brent has strong connections with his community. He is a committee member of Above the Blue, a musician's collective that raises funds for mental health services. He is concerned about youth unemployment and would push for more opportunities for young people in the hinterland areas.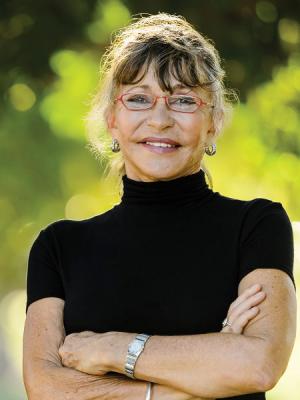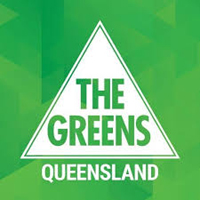 Greens Sue Webber
Party Website https://greens.org.au/qld Contact Sue Webber Facebook site https://www.facebook.com/SueWeberTheGreens, or email Sue Webber sue.weber@qld.greens.org.au
Below you can listen now, to get to know Sue Webber
I'm a Sunshine Coast Hinterland local who cares deeply about issues like the effect of coal and coal seam gas mining on our farming communities, and the widening gap between the wealthy and the poor.
Trained as a barrister, I spend my time as a mediator in the Sunshine Coast region. When I'm not working, I run a small farm on my property with rescued farm animals.
Politics is divisive and does not address the issues that really matter to the people of the hinterland community. Issues like the widening wealth gap and the sale of our farming land to foreign owners is being ignored while the two old parties continue to make laws that benefit big corporations.
I joined the Greens because of the failure of the two old parties to address matters that concern everyday Queenslanders. I know that the Greens always put people before profit - and this ensures that we get positive outcomes for our communities, and advance our local and state economies.
I'm proud to stand as the Greens candidate for Glass House in this upcoming state election.
Pre-Poll Infomation
Glass House

Name

---

 
Address

---

 
Telephone

---

 
Fax

---

 
Opening Hours

---

Brisbane CBD All-Districts Centre Pre-Poll
 
Brisbane City Hall, Sandgate Room
64 Adelaide Street
BRISBANE QLD 4000
AUSTRALIA
 
 
 
 
 
13 Nov - 17 Nov : Mon-Fri 9am-5pm
18 Nov: Sat 9am-4pm
20 Nov - 23 Nov: Mon-Thu 9am-5pm
24 Nov: Fri 9am-6pm
Bundaberg All-Districts Centre Pre-Poll
 
Shop 12 and 3
9 Maryborough Street
BUNDABERG CENTRAL QLD 4670
AUSTRALIA
 
 
 
 
 
13 Nov - 17 Nov : Mon-Fri 9am-5pm
18 Nov: Sat 9am-4pm
20 Nov - 23 Nov: Mon-Thu 9am-5pm
24 Nov: Fri 9am-6pm
Burleigh All-Districts Centre Pre-Poll
 
18 Park Avenue
BURLEIGH HEADS QLD 4220
AUSTRALIA
 
 
 
 
 
13 Nov - 17 Nov : Mon-Fri 9am-5pm
18 Nov: Sat 9am-4pm
20 Nov - 23 Nov: Mon-Thu 9am-5pm
24 Nov: Fri 9am-6pm
Cairns All-Districts Centre Pre-Poll
 
96-98 Mulgrave Road
PARRAMATTA PARK QLD 4870
AUSTRALIA
 
 
 
 
 
13 Nov - 17 Nov : Mon-Fri 9am-5pm
18 Nov: Sat 9am-4pm
20 Nov - 23 Nov: Mon-Thu 9am-5pm
24 Nov: Fri 9am-6pm
eAssist - Coorparoo Pre-Poll
 
Vision Australia (Voting for electors who are blind or have low vision)
373 Old Cleveland Road
COORPAROO QLD 4151
AUSTRALIA
 
 
 
 
 
13 Nov - 17 Nov : Mon-Fri 9am-5pm
18 Nov: Sat 9am-4pm
20 Nov - 23 Nov: Mon-Thu 9am-5pm
24 Nov: Fri 9am-6pm
Hervey Bay All-Districts Centre Pre-poll
 
82 Dayman Street
URANGAN QLD 4655
AUSTRALIA
 
 
 
 
 
13 Nov - 17 Nov : Mon-Fri 9am-5pm
18 Nov: Sat 9am-4pm
20 Nov - 23 Nov: Mon-Thu 9am-5pm
24 Nov: Fri 9am-6pm
Mackay All-Districts Centre Pre-Poll
 
Mackay Showgrounds, 500 Pavilion Lower Level
24 Milton Street
MACKAY QLD 4740
AUSTRALIA
 
 
 
 
 
13 Nov - 17 Nov : Mon-Fri 9am-5pm
18 Nov: Sat 9am-4pm
20 Nov - 23 Nov: Mon-Thu 9am-5pm
24 Nov: Fri 9am-6pm
Maleny Pre-Poll
 
15 Maple Street
MALENY QLD 4552
AUSTRALIA
 
 
 
 
 
13 Nov - 17 Nov : Mon-Fri 9am-5pm
20 Nov - 23 Nov: Mon-Thu 9am-5pm
24 Nov: Fri 9am-6pm
Maroochydore All-Districts Centre Pre-Poll
 
Shop 1
19 Duporth Avenue
MAROOCHYDORE QLD 4558
AUSTRALIA
 
 
 
 
 
13 Nov - 17 Nov : Mon-Fri 9am-5pm
18 Nov: Sat 9am-4pm
20 Nov - 23 Nov: Mon-Thu 9am-5pm
24 Nov: Fri 9am-6pm
Morayfield All-Districts Centre Pre-poll
 
6/379 Morayfield Road
MORAYFIELD QLD 4506
AUSTRALIA
 
 
 
 
 
13 Nov - 17 Nov : Mon-Fri 9am-5pm
18 Nov: Sat 9am-4pm
20 Nov - 23 Nov: Mon-Thu 9am-5pm
24 Nov: Fri 9am-6pm
Noosa All-Districts Centre Pre-Poll
 
Tewantin Campus
24 Cooroy Noosa Road
TEWANTIN QLD 4565
AUSTRALIA
 
 
 
 
 
13 Nov - 17 Nov : Mon-Fri 9am-5pm
18 Nov: Sat 9am-4pm
20 Nov - 23 Nov: Mon-Thu 9am-5pm
24 Nov: Fri 9am-6pm
Oodgeroo All-Districts Centre Pre-Poll
 
248 Bloomfield Street
CLEVELAND QLD 4163
AUSTRALIA
 
 
 
 
 
13 Nov - 17 Nov : Mon-Fri 9am-5pm
18 Nov: Sat 9am-4pm
20 Nov - 23 Nov: Mon-Thu 9am-5pm
24 Nov: Fri 9am-6pm
Redcliffe All-Districts Centre Pre-Poll
 
Unit 10
3-5 High Street
KIPPA-RING QLD 4021
AUSTRALIA
 
 
 
 
 
13 Nov - 17 Nov : Mon-Fri 9am-5pm
18 Nov: Sat 9am-4pm
20 Nov - 23 Nov: Mon-Thu 9am-5pm
24 Nov: Fri 9am-6pm
Returning Officer Glass House Pre-Poll
 
68 Peachester Road
BEERWAH QLD 4519
AUSTRALIA
 
1300 881 665
 
 
 
13 Nov - 17 Nov : Mon-Fri 9am-5pm
20 Nov - 23 Nov: Mon-Thu 9am-5pm
24 Nov: Fri 9am-6pm
Southport All-Districts Centre Pre-Poll
 
Ashmore Centre
345 Southport-Nerang Road
MOLENDINAR QLD 4214
AUSTRALIA
 
 
 
 
 
13 Nov - 17 Nov : Mon-Fri 10am-6pm
18 Nov: Sat 9am-4pm
20 Nov - 24 Nov: Mon-Fri 10am-6pm
Townsville All-Districts Centre Pre-Poll
 
Hyde Park Centre
Shop 9
36 Woolcock Street
HYDE PARK QLD 4812
AUSTRALIA
 
 
 
 
 
13 Nov - 17 Nov : Mon-Fri 9am-5pm
18 Nov: Sat 9am-4pm
20 Nov - 23 Nov: Mon-Thu 9am-5pm
24 Nov: Fri 9am-6pm
 
Glasshouse Polling Booths