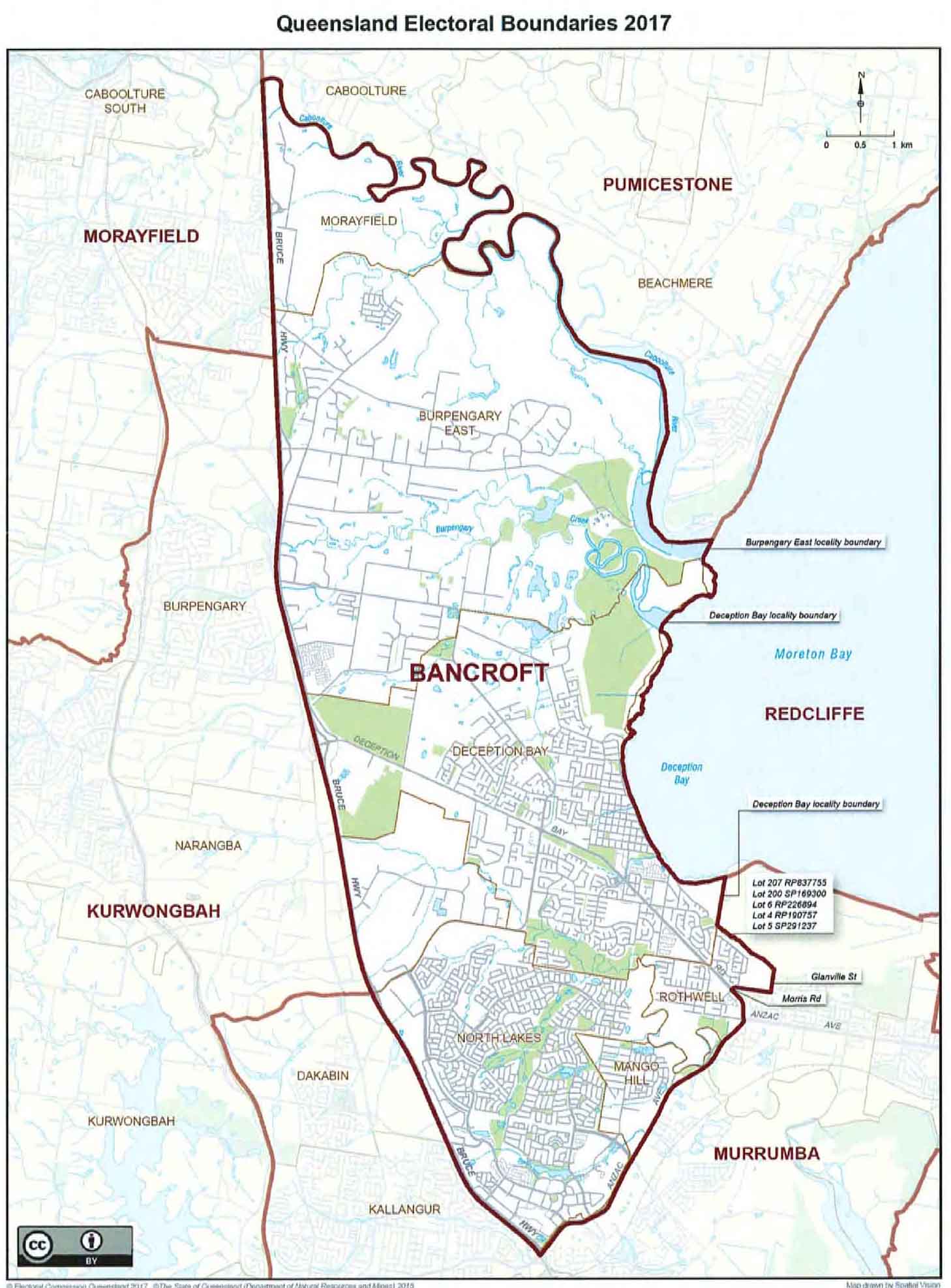 Queensland Election: Electorate Profile Bancroft
Bancroft is an electoral district of the Legislative Assembly in the Australian state of Queensland. It was created in the 2017 redistribution, and will be contested at the next Queensland state election.
Located in Northern Brisbane, Bancroft consists of the north and central sections of the existing electorate of Murrumba, including the suburbs of Burpengary East, Deception Bay, North Lakes and parts of the Narangba, Rothwell, Morayfield and Mango Hill suburbs.
From results of the last election, Bancroft is estimated to be a fairly safe seat for the Labor Party with a margin of 8.3%.
Pre Poll Votes for Monday 19 1462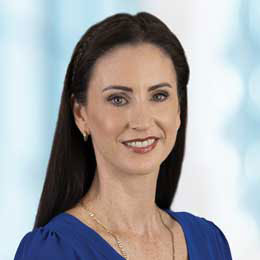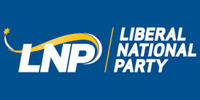 LNP Kara Thomas
Party Website http://www.betterqueensland.org.au/  Contact Kara Thomas Facebook Site https://www.facebook.com/Kara4Bancroft/, or email Kara Thomas bancroft@lnpq.org.au 
Below you can listen now, to get to know Kara Thomas.
I have lived in the outer northern suburbs of Brisbane for over 20 years. My husband and our family love the sense of community we have and understand why so many people want to make this part of the world their home. I have always wanted to care for people and so I became a theatre nurse. I recently finished some further studies, so I could continue my advocacy work for women and children.
As someone who has been heavily involved in various children's and women's groups for many years, my husband and I decided that we should become foster carers. It has been a really rewarding and at times, heartbreaking experience. We have made helping others a central part of our family activities by raising money for charities and volunteering with local groups focused on kids.
It's become clear to me that people are frustrated and angry about a lack of action in our area and State. Local roads are congested, the trains don't run, people are worried about education standards, as well as the safety and future opportunities for their family. The current Labor politician is part of the do-nothing Labor government, and I think we deserve better. Our community and State deserves a team with a plan to build a better Queensland.
From being a nurse and a foster carer, I've learnt that teamwork matters. As your Liberal National candidate for Bancroft, I'll keep fighting to ensure our kids get the education and safety they deserve and I'll fight to ensure our growing community has the roads and public transport we need now and in the future. With your support, I believe we can build a better Bancroft.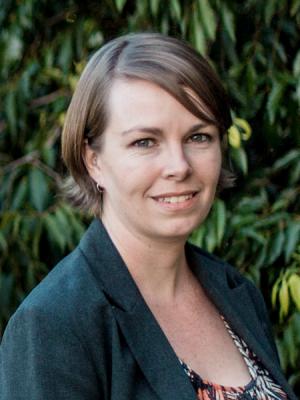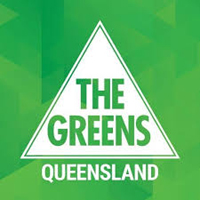 Greens Simone Dejun
Party Website : https://greens.org.au/qld contact Simone Dejun Facebook site https://www.facebook.com/SimoneDejun.Greens/, or email Simone Dejun simone.dejun@qld.greens.org.au
Below you can listen now, to get to know Simone Dejun
I have lived all over Australia, and settled locally almost a decade ago with my husband who grew up in the area. I work as a lawyer in the telecommunications industry and we are raising two cheerful and cheeky boys.
Because the Bancroft electorate boasts one of the highest rates of residential solar ownership in Queensland, supporting a fair go for solar power is one of my local priorities. So too is working to strike a balance between development and the environment, because our area is home to many native animals including a significant koala population.
The Queensland Greens want communities to have a say in the development process, and make sure that political decisions aren't based on the wishes of corporate donors. The first step towards this is to ban donations from property developers, fossil fuel and mining companies, gambling, tobacco, and alcohol corporations. State politicians need to stand up against privatisation and corporate influences, and work towards achieving positive outcomes for Queenslanders.
I am thrilled to be the inaugural candidate for the new electorate of Bancroft. I am standing for the Greens to ensure that fast-paced growth in the area is supported by necessary infrastructure and does not come at the expense of local wildlife, culture and heritage.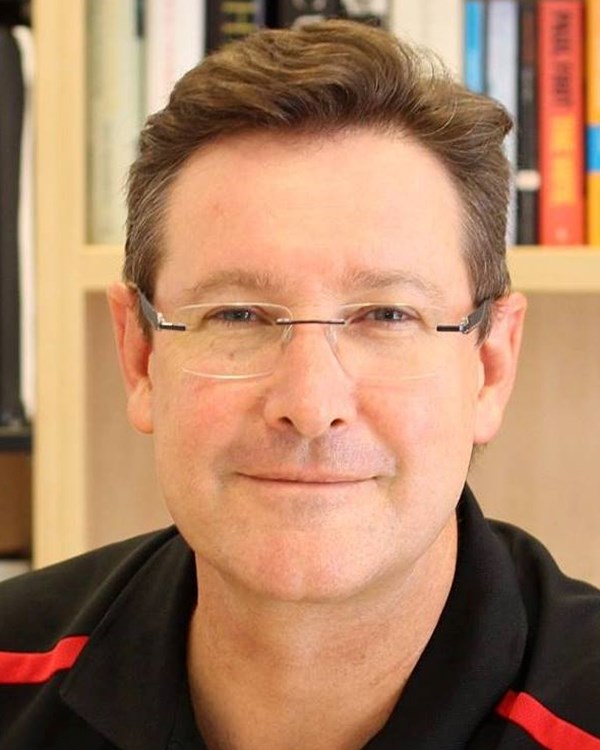 Labor Chris Whiting
Party Website https://www.queenslandlabor.org/ or via  facebook https://www.facebook.com/chris.whiting.3572?ref=br_rs
Below you can listen now, to get to know Chris Whiting.
Prior to being elected to Queensland Parliament in 2015, Chris served the communities of Burpengary, Beachmere and Deception Bay for 12 years as the local Councillor on the Caboolture Shire & Moreton Bay Councils.
Amongst his achievements as Councillor were the rejuvenation of the Deception Bay foreshore, introduction of traffic calming into Deception Bay, initiating the Burpengary Greenlinks park land project and drawing attention to the problem of climate change.  He was known for standing up for local residents, as well as his continuing volunteer work at local community groups including the Deception Bay Lions Club, the Burpengary State School Council, Deception Bay Community Youth Programs and The Abbey Museum. He has also been a member of Al Gore's The Climate Project.
He has a Bachelor of Arts (Honours) Degree and a Master of Journalism from the University of Queensland.  In his spare time, Chris loves to surf and also likes to restore antique furniture.
Chris is the Chief Government Whip, and member of the Transport & Utilities Parliamentary Committee. Chris lives in Burpengary with his wife Sian and three children, Guy, Rebecca & Arabella.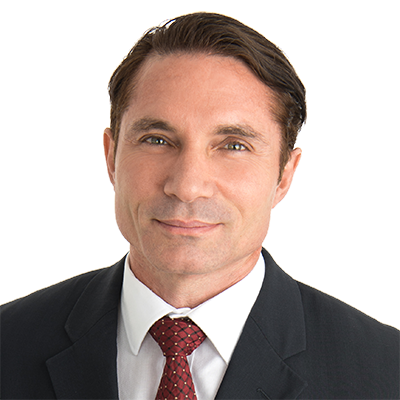 One Nation Christopher Boulis
Party Website http://www.onenation.com.au/ Christopher Boulis contact bancroft@onenation.com.au or chris.boulis@onenation.com.au or via facebook at https://www.facebook.com/bancroft.phon/
Chris grew up on the north side of Brisbane and has lived with his family in North Lakes for the past 14 years. 
Prior to university, Chris worked in both the hospitality and retail sectors, so he understands the importance of small and medium businesses to local job creation. 
He will advocate on behalf of businesses by leveraging his extensive experience in advising state government departments on how to reduce the burden placed on local business by government regulation. 
Minimising this regulatory burden will allow businesses to focus on growth, jobs and service, ultimately benefitting the entire community. 
He completed a Bachelor Degree in International Trade, majoring in Economics in 1998, and then continued on to study a Masters in Economics at the University of Queensland finishing in 2003. 
With almost 20 years as a senior government advisor, Chris has worked at many government departments and organisations and has dealt with complex issues of importance to the voting public. 
 He has an intimate understanding of State Government mechanics and policy development and as such is uniquely placed to work within the community to effect real policy changes on the issues that are important to the people of Bancroft, such as public transport, infrastructure, employment and the cost of living. 
Chris understands that many families struggle to make ends meet because of the high cost of essentials like electricity, gas, water and fuel, rates and water on top of the expense of health care and sending our children to school or child care. 
Chris believes our community has not been fairly represented. We live in the fastest growing region in Australia but the government does not invest enough here. For example, more money needs to be spent on public transport for our community. 
Improved bus service connections to train services and a new bus stop in the Health Precinct in North Lakes for the sick and elderly to more easily access these services. The poor performance of the two big parties along with his love for this community are the key drivers for Chris joining Pauline Hanson's One Nation party. He believes people need to be put before politics. 
 With an understanding of how people feel let down by the inaction of the old parties, he believes we need to send a clear message to Labor and the LNP that you have had enough. 
Chris will work hard for you and this community and fight to make sure we get our fair share of state government funding. He will work with other elected officials at all levels to push for important improvements to local services, including education, public transport and safety. 
Chris will engage with you and represent your interests and push for the changes you want. He will put the community first, something that the big parties have shown countless times that they will not. Help him to help you.
Pre-Poll Infomation
Bancroft

Name

---

 
Address

---

 
Telephone

---

 
Fax

---

 
Opening Hours

---

Brisbane CBD All-Districts Centre Pre-Poll
 
Brisbane City Hall, Sandgate Room
64 Adelaide Street
BRISBANE QLD 4000
AUSTRALIA
 
 
 
 
 
13 Nov - 17 Nov : Mon-Fri 9am-5pm
18 Nov: Sat 9am-4pm
20 Nov - 23 Nov: Mon-Thu 9am-5pm
24 Nov: Fri 9am-6pm
Bundaberg All-Districts Centre Pre-Poll
 
Shop 12 and 3
9 Maryborough Street
BUNDABERG CENTRAL QLD 4670
AUSTRALIA
 
 
 
 
 
13 Nov - 17 Nov : Mon-Fri 9am-5pm
18 Nov: Sat 9am-4pm
20 Nov - 23 Nov: Mon-Thu 9am-5pm
24 Nov: Fri 9am-6pm
Burleigh All-Districts Centre Pre-Poll
 
18 Park Avenue
BURLEIGH HEADS QLD 4220
AUSTRALIA
 
 
 
 
 
13 Nov - 17 Nov : Mon-Fri 9am-5pm
18 Nov: Sat 9am-4pm
20 Nov - 23 Nov: Mon-Thu 9am-5pm
24 Nov: Fri 9am-6pm
Cairns All-Districts Centre Pre-Poll
 
96-98 Mulgrave Road
PARRAMATTA PARK QLD 4870
AUSTRALIA
 
 
 
 
 
13 Nov - 17 Nov : Mon-Fri 9am-5pm
18 Nov: Sat 9am-4pm
20 Nov - 23 Nov: Mon-Thu 9am-5pm
24 Nov: Fri 9am-6pm
eAssist - Coorparoo Pre-Poll
 
Vision Australia (Voting for electors who are blind or have low vision)
373 Old Cleveland Road
COORPAROO QLD 4151
AUSTRALIA
 
 
 
 
 
13 Nov - 17 Nov : Mon-Fri 9am-5pm
18 Nov: Sat 9am-4pm
20 Nov - 23 Nov: Mon-Thu 9am-5pm
24 Nov: Fri 9am-6pm
Hervey Bay All-Districts Centre Pre-poll
 
82 Dayman Street
URANGAN QLD 4655
AUSTRALIA
 
 
 
 
 
13 Nov - 17 Nov : Mon-Fri 9am-5pm
18 Nov: Sat 9am-4pm
20 Nov - 23 Nov: Mon-Thu 9am-5pm
24 Nov: Fri 9am-6pm
Mackay All-Districts Centre Pre-Poll
 
Mackay Showgrounds, 500 Pavilion Lower Level
24 Milton Street
MACKAY QLD 4740
AUSTRALIA
 
 
 
 
 
13 Nov - 17 Nov : Mon-Fri 9am-5pm
18 Nov: Sat 9am-4pm
20 Nov - 23 Nov: Mon-Thu 9am-5pm
24 Nov: Fri 9am-6pm
Maroochydore All-Districts Centre Pre-Poll
 
Shop 1
19 Duporth Avenue
MAROOCHYDORE QLD 4558
AUSTRALIA
 
 
 
 
 
13 Nov - 17 Nov : Mon-Fri 9am-5pm
18 Nov: Sat 9am-4pm
20 Nov - 23 Nov: Mon-Thu 9am-5pm
24 Nov: Fri 9am-6pm
Morayfield All-Districts Centre Pre-poll
 
6/379 Morayfield Road
MORAYFIELD QLD 4506
AUSTRALIA
 
 
 
 
 
13 Nov - 17 Nov : Mon-Fri 9am-5pm
18 Nov: Sat 9am-4pm
20 Nov - 23 Nov: Mon-Thu 9am-5pm
24 Nov: Fri 9am-6pm
Noosa All-Districts Centre Pre-Poll
 
Tewantin Campus
24 Cooroy Noosa Road
TEWANTIN QLD 4565
AUSTRALIA
 
 
 
 
 
13 Nov - 17 Nov : Mon-Fri 9am-5pm
18 Nov: Sat 9am-4pm
20 Nov - 23 Nov: Mon-Thu 9am-5pm
24 Nov: Fri 9am-6pm
Oodgeroo All-Districts Centre Pre-Poll
 
248 Bloomfield Street
CLEVELAND QLD 4163
AUSTRALIA
 
 
 
 
 
13 Nov - 17 Nov : Mon-Fri 9am-5pm
18 Nov: Sat 9am-4pm
20 Nov - 23 Nov: Mon-Thu 9am-5pm
24 Nov: Fri 9am-6pm
Redcliffe All-Districts Centre Pre-Poll
 
Unit 10
3-5 High Street
KIPPA-RING QLD 4021
AUSTRALIA
 
 
 
 
 
13 Nov - 17 Nov : Mon-Fri 9am-5pm
18 Nov: Sat 9am-4pm
20 Nov - 23 Nov: Mon-Thu 9am-5pm
24 Nov: Fri 9am-6pm
Returning Officer Bancroft Pre-Poll
 
2/657-659 Deception Bay Road
DECEPTION BAY QLD 4508
AUSTRALIA
 
1300 881 665
 
 
 
13 Nov - 17 Nov : Mon-Fri 9am-5pm
20 Nov - 23 Nov: Mon-Thu 9am-5pm
24 Nov: Fri 9am-6pm
Southport All-Districts Centre Pre-Poll
 
Ashmore Centre
345 Southport-Nerang Road
MOLENDINAR QLD 4214
AUSTRALIA
 
 
 
 
 
13 Nov - 17 Nov : Mon-Fri 10am-6pm
18 Nov: Sat 9am-4pm
20 Nov - 24 Nov: Mon-Fri 10am-6pm
Townsville All-Districts Centre Pre-Poll
 
Hyde Park Centre
Shop 9
36 Woolcock Street
HYDE PARK QLD 4812
AUSTRALIA
 
 
 
 
 
13 Nov - 17 Nov : Mon-Fri 9am-5pm
18 Nov: Sat 9am-4pm
20 Nov - 23 Nov: Mon-Thu 9am-5pm
24 Nov: Fri 9am-6pm
Bancroft Polling Booths