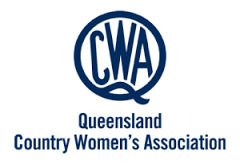 QCWA Birthday Present from all Queenslanders
Premier Annastacia Palaszczuk today celebrated the 95th birthday of the largest and most widespread women's organisation in Queensland – the Queensland Country Women's Association (QCWA).
Attending the celebrations at the Royal Queensland Show (EKKA), Premier Annastacia Palaszczuk announced her Government will provide $1 million over 2 years to restore QCWA's heritage halls across the state.
"For almost a century, the QCWA heritage halls have been the epicentre of community life across Queensland and I believe this funding will be an important part of ensuring these halls are here for many years to come.
"This funding will mean halls can be painted, gutters or walls can be replaced, and gardens and walkway access can be upgraded.
"It is great news for local businesses and great news for local jobs," Ms Palaszczuk said.
The selfless work of the QCWA and their community spirit has helped Queensland women, particularly those is rural and remote areas, learn, grow and create new opportunities.
"The QCWA is an iconic organisation, and celebrating 95 years is a remarkable achievement.
"On behalf of all Queenslanders, I congratulate State President Mrs Joy Coulson, her team and all the members of the QCWA on their 95th birthday," Ms Palaszczuk said.
Originally established in rural towns, the Association has now spread right across cities and the country with more than 250 branches supporting hundreds of women through every stage of their life.
"Today is our opportunity to celebrate the great work they have done for our community, and to encourage more women to get on board.
"As Premier of Queensland, I am so proud that I have been able to see the work the members of the QCWA do in their communities, including the key role they played in supporting Queensland communities during times of crisis, including in the aftermath of Tropical Cyclone Debbie."
Minister for Agriculture and Fisheries and Minister for Rural Economic Development, Bill Byrne said this funding will be welcomed throughout Queensland.
"I know the hard work QCWA members do in our regional and rural communities and I know how much these halls are valued by the people in these community.
"This $1 million boost will make a real difference and I look forward to seeing the restoration work once completed," Minister Byrne said.  
For more information on the QCWA, visit www.qcwa.org.au