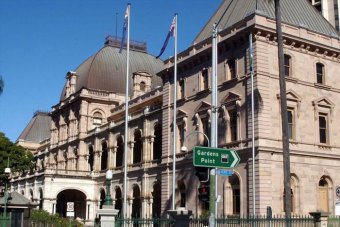 New plan to make Queensland more inclusive for people with disability
The Queensland Government has today unveiled a new disability plan that will create opportunities for the economic and social participation of people with disability.
Minister for Disability Services Coralee O'Rourke launched the All Abilities Queensland: opportunities for all state disability plan today at Parliament House following extensive consultation with Queenslanders from all backgrounds and abilities.
"This is a plan that will help shape the future and have far reaching and positive outcomes for people with disability throughout the state and the broader Queensland community," she said.
"It will lay the platform to create a better future by driving the changes we need to ensure our state is more inclusive and that people with disability can participate fully in all aspects of our communities."
The plan is accompanied by a Queensland Government actions blueprint, which focuses efforts across five key areas that will make a difference to the lives of people with disability – communities for all, lifelong learning, employment, everyday services, and leadership and participation.
"This includes considering the needs of people with disability when government buildings are built or renovated, disability awareness training for frontline staff, improving opportunities for Queenslanders with disability to vote and increasing the proportion of Queensland Government employees with disability to eight per cent by 2022," Mrs O'Rourke said.
"We know that by working with people with disability, their families and carers, businesses, organisations, other governments and the community, we can make a real difference in creating more inclusive and responsive communities for people with disability."
The three-year plan aligns with the transition to the National Disability Insurance Scheme in Queensland and the final years of the National Disability Strategy 2010-2020.
Mrs O'Rourke said the plan would be supported by an awareness campaign to encourage individuals, communities, businesses and organisations to be more inclusive of people with disability.
"This campaign theme, 'Everybody has a role to play', highlights that everyday Queenslanders can make small changes to make our state more inclusive and welcoming for people with disability," she said.
"The campaign website at allabilities.qld.gov.au includes tips for how individuals and organisations can be more inclusive, personal stories of people with disability, and case studies of organisations that are inclusive.
"This campaign will help bring the state plan to life for everyday Queenslanders."
Co-Directors of indelability art, Catarina Hebbard and Rebecca Alexander, whose ensemble members took part in videos featured in the campaign, said it was great to see the campaign getting the message out about everyone having a role to play.
"Our company is all about creating work and opportunities for artists with disability – it's great to be able to be part of a campaign that shares our vision," Ms Hebbard said.
"Employing artists with the lived experience of disability to be part of this campaign is leading by example and that is what our company is striving to do."
Managing Director of advertising agency Khemistry Andy Fyffe, who was involved in the production of the awareness campaign, congratulated the State Government for undertaking the campaign.
"It has been our pleasure to be involved in its production and the actors we worked with are shining examples of what is possible," he said.
"We hope this video encourages more employers to put people with disability on the 'YES pile' – focussing on ability rather than disability to provide equal opportunity for all."
Disability Action Week 2017, to be held from 10 to 16 September, will share the 'Everybody has a role to play' theme.
"Disability Action Week is held each year to raise awareness of disability issues, and improve access and inclusion throughout the wider community," Mrs O'Rourke said.
"Together, the new state disability plan, awareness campaign and Disability Action Week will drive change throughout our communities and make them more inclusive and welcoming for people with disability."
For more information on All Abilities Queensland: Opportunities for All — State Disability Plan 2017–2020 visit www.communities.qld.gov.au.