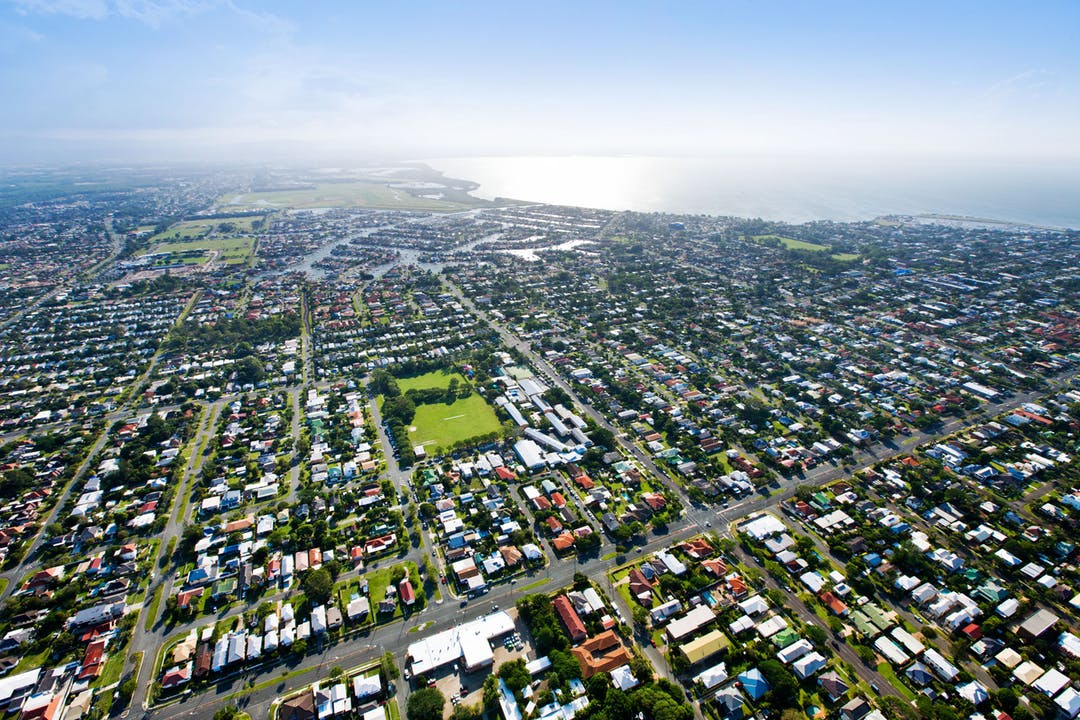 Have your say: first proposed major amendments to Moreton Bay planning scheme
Moreton Bay Regional Council is inviting the community to view and provide feedback on proposed amendments to the region's planning scheme, including the much-anticipated plan to create $9.5 billion of economic activity in Caboolture West, after the State Government approved public consultation.
Council will commence consultation next week on the first major amendments since the scheme commenced in 2016, which also includes new opportunities for economic development along the Caboolture and Redcliffe train lines, for a seven week period from Monday, August 21 to Friday, October 6.
Moreton Bay Regional Council Mayor Allan Sutherland said it was important the community had their say, and that the proposed amendments would generate important employment opportunities, economic activity, affordable and diverse housing, and vital support services in one of the country's fastest growing areas.
"More than 618,000 people are expected to call Moreton Bay home within the next two decades, and these amendments will add another tool to our region's belt to help ensure that we, as a community, can shape Moreton Bay as it grows and see that the right development occurs in the right places," Mayor Sutherland said.
"Key among the proposed amendments is the Caboolture West Local Plan, which will guide the creation of 17,000 jobs, $9.5 billion in economic activity, 1,000-plus hectares of dedicated environmental reserve and vital services such as schools and health facilities for an area expected to house an additional 70,000 residents over the next four decades.
"Council's latest land supply reports reveal that through future-proofing projects like Caboolture West, Moreton Bay will be in a strong position to not only meet but surpass expected demand for residential and industrial land.
The proposed amendments also promote opportunities to generate additional economic activity along the Caboolture and Redcliffe Peninsula rail lines, creating jobs that are closer to home and easily accessible via public transport.
"The community has expressed a strong desire for urban renewal in areas near established transport hubs like Strathpine and Caboolture, and together with council's new incentive policy for these areas, the proposed planning scheme amendments will also unlock opportunities for exciting new development along our rail lines.
Other amendments include incorporating the Warner Investigation Area into the scheme's emerging community zone, changes to requirements for sheds, carports and other residential outbuildings as well as new mapping to identify future road connections.
The proposed amendments also incorporate and reflect community feedback received since the new scheme commenced, such as changes to the dwelling house code to make things simpler and easier to understand.
"Council's planning scheme is designed to be a living document that is updated to proactively respond to the ever-changing needs of Moreton Bay and ensure responsible, sustainable growth.
"By identifying areas that can support forecasted demand and planning the vital infrastructure to support that demand, these amendments are helping to future-proof the region and go beyond the typical 10 year life span of a planning scheme.
"With the State Government's release of its newest regional plan for SEQ just last week, it's never been more important to ensure that our region has the tools in place to be future-proof.
Those who live, or own a business or home in the region will receive a letter inviting them to view the proposed amendments and have their say before the October 6 close date.
"It's important that homeowners, businesses and industry use this opportunity to understand what the planning scheme currently means for them, how these amendments will help guide Moreton Bay's growth and to provide any feedback.
"Council will carefully consider the feedback received, and where appropriate will incorporate that feedback into the proposed amendments."
Public consultation on the proposed amendments for the planning scheme will run for 33 days, from August 21 to October 6, 2017.
To view the proposed amendments, have your say or to find out more visit https://www.moretonbay.qld.gov.au/Services/Projects/Proposed-Planning-Scheme-Amendment, email mbrc@moretonbay.qld.gov.au, call 5433 3496, or drop into council's customer service centres at Strathpine, Caboolture and Redcliffe.