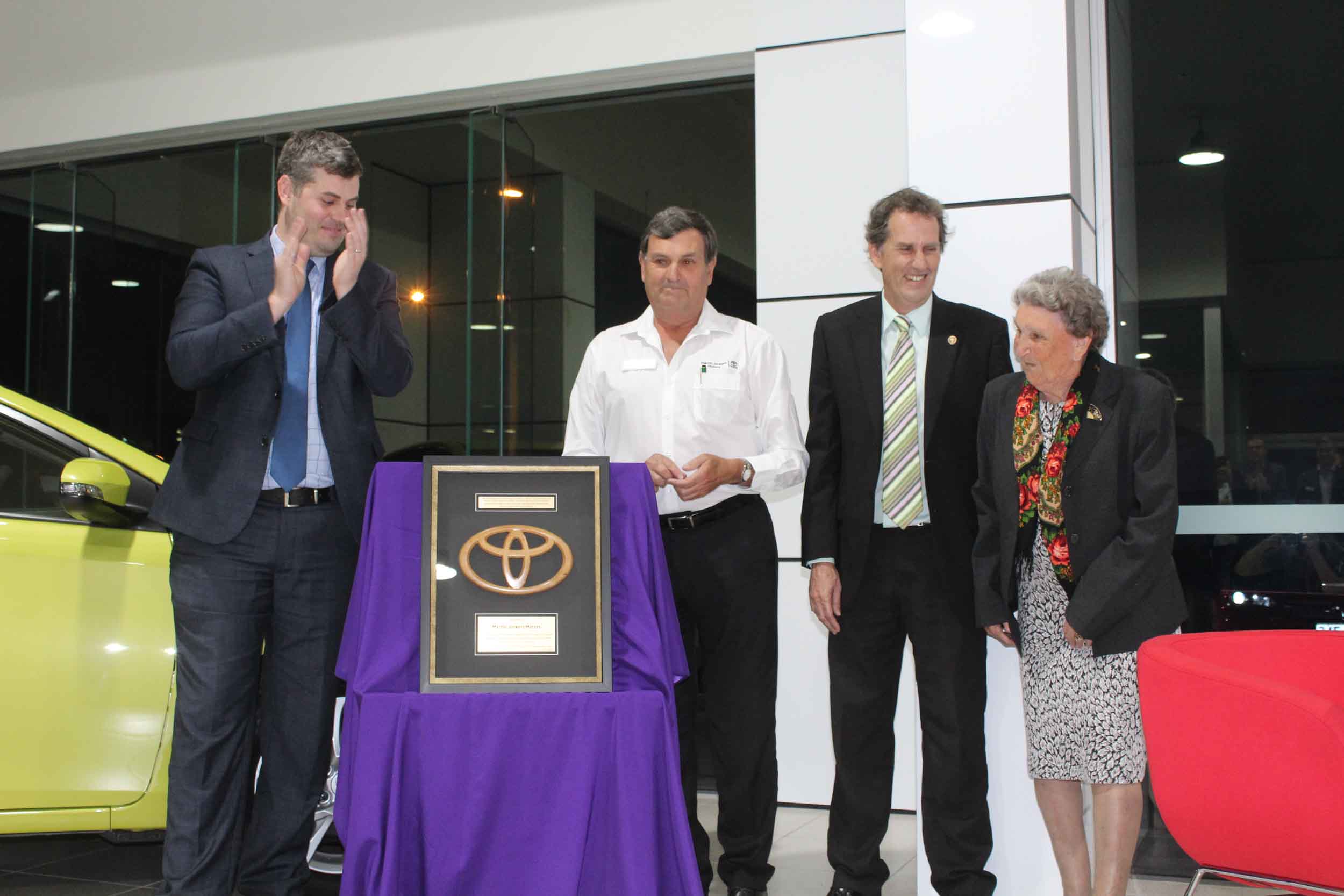 The Official reopening Martin Jonkers Motors brand new showroom
The Jonkers family have worked hard all their lives to build, improve and sustain a successful business based on simple philosophies of making the right decisions at the right time and every one is a guest since 1964.
That dedication and vision has been showcased at the official reopening of the Martin Jonkers Motors brand new showroom exceptionally well attended with enthusiastic applause during the speech's.
When the plaque was unveiled with the Member for Morayfield the Hon. Mark Ryan, Ray and Martin Jonkers and joined by their mother Mrs Jonkers everyone shared the moment with pride at what can be achieved which emphasizes just what a legacy what they have built for business in the local area with a formula that works.
Sean Henly Senior Divisional Manager for Sales at Toyota Australia has had a long association with the Jonkers Family business and was delighted with the fact despite refurbishments and construction during the last year, Martin Jonkers Motors achieved one of the most coveted awards "Dealer of the Year" in 2016.
"Guestcentricity" which is a major part of the successful philosophy with all employees are under one roof,  a happy working environment, enabling guests to keep on working while they are their vehicle worked on for a service.
The  new refurbished facility at 176 Morayfield Road Morayfield, which now has  more working areas, more lounge and reception areas, all  adding to a more happy experience by both guests and those that work there.