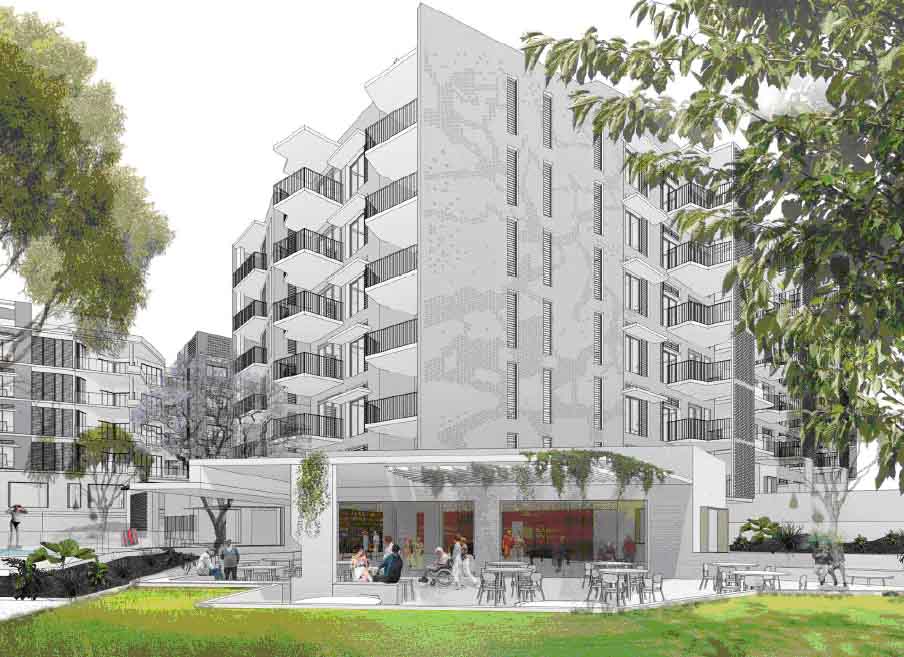 The Future of aged care starts in Caboolture RSL Care Fernhill
RSL Care Fernhill on King Street in Caboolture is preparing for an exciting new upgrade that is set to transform the face of local aged care with an innovative community development.
The $48 million first stage, which will create a state-of-the art new multi-storey aged care home for 162 residents, is expected to start next year and is due for completion in 2020.
The remainder of the project, to be developed over 10 years, will incorporate a fully landscaped site with underground parking to maximise green space, supported living units and a retail precinct.
RSL Care + RDNS Chief Executive Officer, Stephen Muggleton said it was fitting that Fernhill, which was the site of RSL Care's second home for veterans, opened in the 1950s, would be at the forefront of innovative design for a new generation of older people. 
"This development will cater to the growing needs of the Caboolture community, providing an increased number of residential aged care beds in a state-of-the-art environment as well as independent living units and new concept serviced apartments providing flexible support as required," he said.
"The design has been developed in consultation with residents, who took part in three co-design workshops with support from the innovation team at QUT.
"The new development will also feature a dementia care environment designed in line with internationally recognised dementia design principles that promote choice and freedom with quiet spaces, way-finding support and an indoor-outdoor environment.
"The new Fernhill which will welcome the wider community with large green open spaces, modern architecturally designed buildings and the opportunity for retailers to lease space in the retail component of the development."
"A pedestrian access thoroughfare and a green space incorporating public artwork will also help our residents build and maintain community connections."
The major project is expected to have positive impacts for the Caboolture community by generating employment in both construction and health care while providing much needed health services and independent living support for older people.
RSL Care has already engaged with the council and residents on the development, with some independent living residents moving to alternative locations in preparation for the first phase of construction.
About Caboolture RSL Care Fernhill

RSL Care + RDNS is a not-for-profit provider supporting the health, wellbeing and independence of more than 100,000 community care clients, more than 2,200 residential aged care residents and more than 2,200 retirement village residents in Queensland, NSW, Victoria, South Australia, Western Australia and Tasmania.