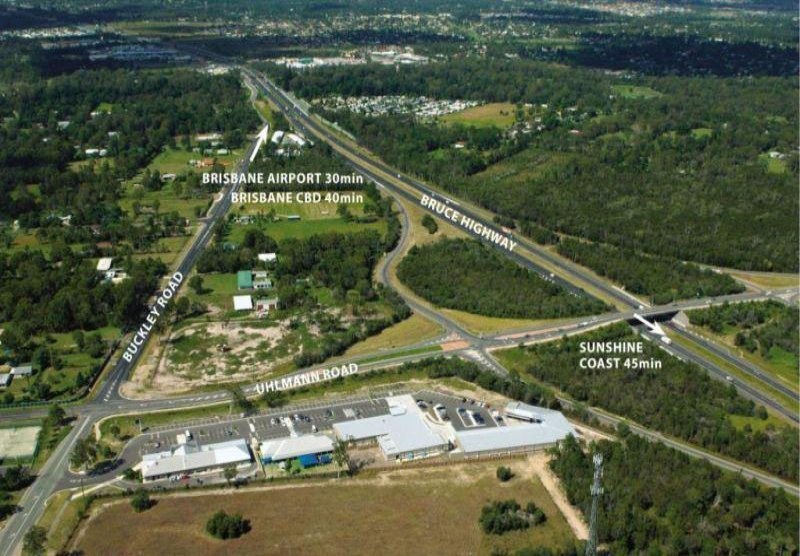 Road safety boost for Burpengary East
Road safety will be boosted for Burpengary East residents by a new project to upgrade the Uhlmann Road and Bruce highway on- and off- ramps intersection, said Chris Whiting MP.
Traffic lights will be installed on the Uhlmann Road intersection with the Bruce Highway on- and off- ramps on the western side of the overpass.
East and west bound lanes of Uhlmann Road at this intersection will also be widened.
"Everyone in Burpengary East knows that if you are travelling to Burpengary or Morayfield or turning north onto the Bruce Highway, it gets pretty dangerous at this spot," said Chris Whiting.
"Cars veer to the left to pass cars waiting to go onto the north bound on-ramp to the highway at this point.  I've experienced for myself how dangerous this can be.
"These works are being fully funded by North Harbour with no contribution from either the State Government or Council.
"The road upgrade will make it much safer and that will be a huge relief to Burpengary East residents.
"I want to thank all Burpengary East residents in advance for their patience during this upgrade.  I know everyone will understand how it will increase safety for our families," said Chris Whiting
Work will start in late July and is expected to take four months.
Diversions will be in place, including a detour around the roundabout with Morayfield Road for all traffic exiting the highway at this point.