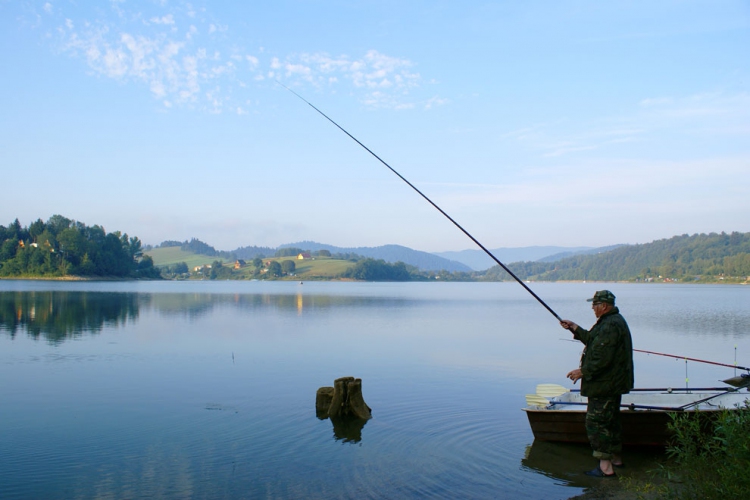 Queenslanders hooked on freshwater fishing
Recreational fishers throughout Queensland are set to reap the benefits of more than three million fish will be stocked in Queensland dams and weirs over the coming year.
Minister for Agriculture and Fisheries Bill Byrne said almost $800,000 would be reinvested back into the Queensland Government's Stocked Impoundment Permit Scheme (SIPS) in the coming year.
"The SIPS provides Queenslanders and visitors with access to some of the best freshwater fishing in Australia," the Minister said.
"Over the past year, more than $1 million in permits were sold – that's more than 45,000 recreational fishers out there enjoying fishing at SIPS dams and weirs.
"With 75 per cent of the sales of all permits going back to the groups that stock the 63 SIPS waterways, this is a truly sustainable fishing experience.
"The stocking groups can now apply for permission to use a portion of their allocated funds for activities including monitoring, habitat improvement or to improve facilities at a SIPS dam or weir, enhancing the freshwater fishing experience and maintaining fish stocks for future generations.
"Most of our iconic native fish species won't reproduce in impounded waters formed by dams and weirs, so the SIPS model is all about generating funds to continue to invest back into fish stocking," he said.
The breakdown of funding per region for 2017–2018 was as follows:
South East Queensland - $247,983
Northern Queensland and the Gulf - $191,507
Wide Bay Burnett - $167,212
Murray-Darling - $133,929
Central Queensland - $58,117
In mid-2016 an additional 31 dams and weirs were added to the SIPS, with most located in regional Queensland improving regional tourism.
This is the first year these additional dams and weirs will receive their funding allocation, promoting further investment in the regions.
"The Freshwater Fishing and Stocking Association of Queensland will also be provided $3,750 for community engagement activities," Minister Byrne said.
Many of the SIPS dams have facilities where you can camp, buy bait or fishing gear and swap fishing tips with the locals.
Minister Byrne said the SIPS dams and weirs were known as some of the top freshwater fishing spots in Queensland.
"The SIPS waterways are well known fishing spots for catching iconic species like barramundi, Australian bass, golden perch and Murray cod," he said.
"Since the SIPS program was expanded in mid-2016, recreational fishers now have even more locations to choose from than before."
An annual permit costs $50 per person, an annual concession permit is $36 and a weekly permit is $10. It's quick and simple to purchase permits online at www.fisheries.qld.gov.au, at any Australia Post outlet or sub-agent in Queensland and from limited locations in northern New South Wales.
Follow Fisheries Queensland on Facebook, Twitter and Instagram (@FisheriesQld).