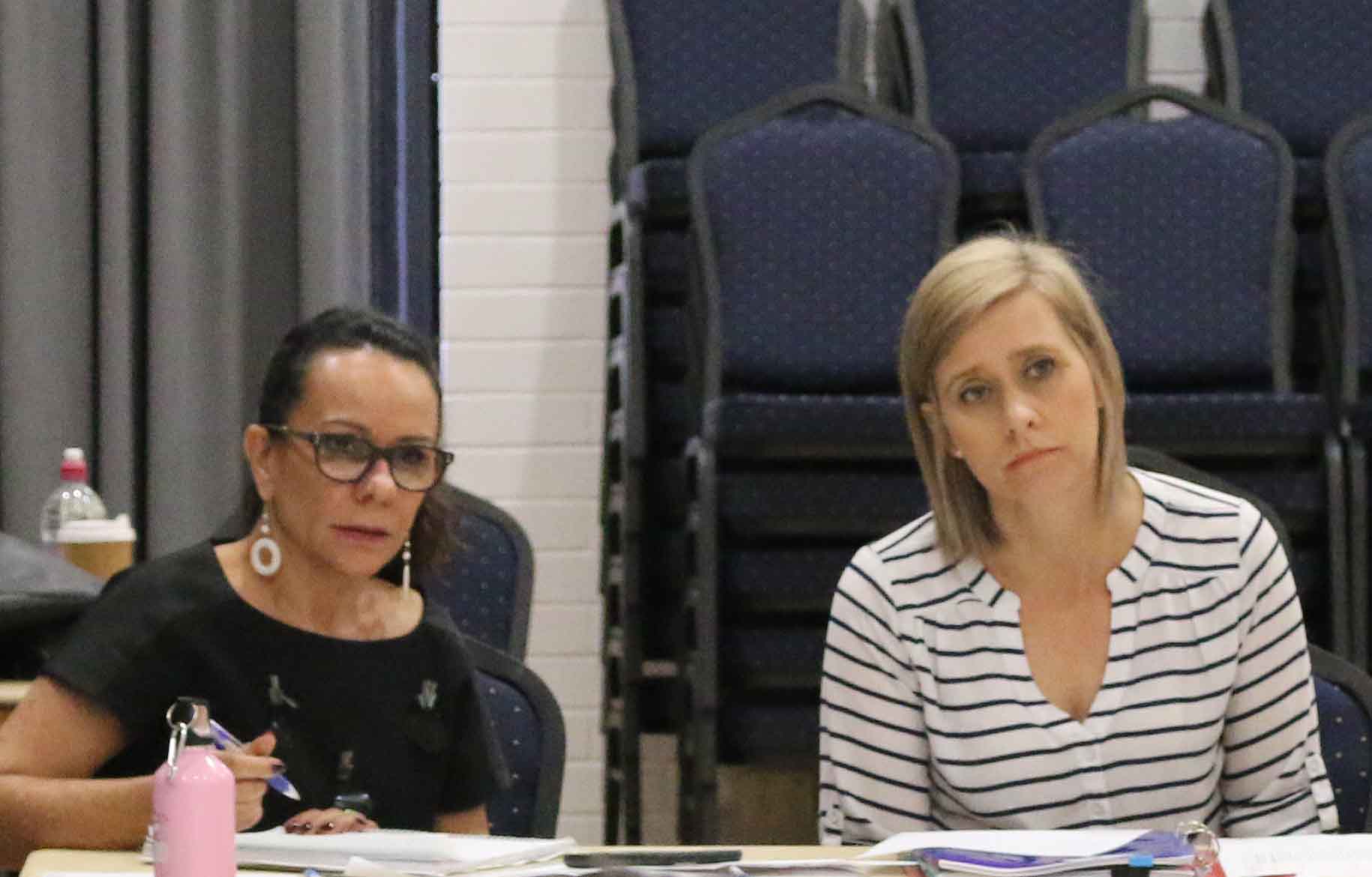 Longman Locals and Shadow Minister for Human Services Linda Burney highlight the difficulty of accessing the Disability Support Pension
Caboolture resident Gordon Parsons said trying to access the Disability support pension was humiliating and that he was left without a steady income for more than two years.
"I felt like a piece of s***, because they didn't believe me," he said. "I had a forensic psychiatrist report. It humiliated the s*** out of me."
"If the person proves themselves to be honest, then why wouldn't they look after them?"
Mr Parsons had serious health issues inflicted on him by years of childhood trauma, meaning he was unable to work full-time due to frequent hospitalisations. His forensic psychiatrist said his DSP should have been approved six to seven months before it finally was.
It took intervention from the Member for Longman Susan Lamb to get the payments approved.
"If it wasn't for [Susan's] office, I wouldn't have it," he said.
Mr Parsons' case was not unique, Ms Lamb said.
"Longman is filled with people like Gordon, who through no fault of their own cannot make a living, and are being denied money they need to survive," she said.
Mr Parsons' claim was eventually approved, but Ms Lamb said the time he spent without the pension he was entitled to was totally unacceptable.
"The inhuman Minister for Human Services Alan Tudge is running Centrelink on a shoestring budget, allowing the most vulnerable members of our society to fall through the cracks," she said.
"How the Turnbull Government could continue to allow cases like this to occur is beyond me."
"The sometimes indefinite delays and de-legitimising of vulnerable people with real conditions in our community is causing serious damage to their health, and it cannot be allowed to continue."
This comes as Minister Tudge expands the 'Robo-Debt' system to also target pensioners, those who have worked and paid taxes their entire lives and now look to the government for support.
A Senate committee found the 'Robo-debt' system was "set up to fail" and the Shadow Minister for Human Services Linda Burney said the government should be discontinuing the scheme and not expanding it.
"Maybe Alan Tudge should spend more time assisting people like Gordon and less time vilifying those who receive payments they have every right access," she said.
"I'm calling on Mr Tudge and the rest of the heartless Turnbull government to halt the 'Robo-debt' scheme and enact the recommendations handed down by the Senate Inquiry."
Ms Burney and Ms Lamb made the comments after spending the morning speaking to Longman constituents at the Caboolture Centrelink office and ahead of a roundtable discussion this afternoon.