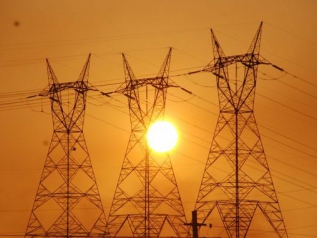 LNP to partner with farmers to tackle spiraling electricity costs
The agriculture sector is facing double-digit, year-on-year increases in electricity prices. In 2020, thousands of farmers will be facing increases of 50 to 100 per cent
A Tim Nicholls-led Liberal National Government will give farmers a seat at the table to help reduce these crippling power costs
The LNP will create an Agriculture Energy and Water Council to address out of control electricity prices
A Tim Nicholls-led Liberal National Party Government will join forces with farmers and industry to address out of control electricity prices.
Member for Nanango, Deb Frecklington, said farmers could not grow their businesses or plan for the future when weighed down by crippling power prices.
"Farmers are facing astronomical electricity price rises due to poor policy decisions by this do-nothing Labor Government," Mrs Frecklington said.
"This year alone electricity prices on farm and irrigation tariffs are increasing by up to 5.1 percent. This is almost triple the rate of inflation.
"It isn't good enough and it's why the Liberal National Party is establishing the Agriculture Energy and Water Council. 
"This Council will bring farmers, Ministers and Energy Queensland to the table to tackle critical issues such as tariff reform and spiraling prices.
"The LNP set up the Council in late 2014 as many farmers faced the prospect of electricity prices doubling in 2020 when the obsolete tariffs ended. 
"Labor axed the Council when it came to Government but we will bring it back and make it bigger and better should we be elected."
Mrs Frecklington said it was disgraceful when Labor's so called 'energy minister' blamed farmers recently for higher electricity prices.
"Labor policy such as loading $5 billion of debt onto power companies has meant Queenslanders are paying more than ever to keep the lights on and the irrigation pumps going," Mrs Frecklington said.
"The new and improved Council will be expanded to include the Queensland Farmers' Federation, AgForce and Canegrowers. 
"Through the Council the LNP will also look at water, given the movement of water is a major source of electricity use.
"If we can sort out electricity and water then we can ensure every farming family has a future."
The purpose of the Agriculture Energy and Water Council will be to:
Develop further collaboration between Queensland Farmers' Federation, AgForce, Canegrowers and the LNP to consider energy-related issues of the agriculture industry
Provide strategic oversight to existing Government assistance packages for the agriculture industry, which is facing substantial change and uncertainty in relation to electricity, and
Coordinate management of electricity and water as key agricultural inputs
Mrs Frecklington said the LNP will start working with Queensland Farmers' Federation, AgForce and Canegrowers even before an election is called.
"We want this Council to begin now so that if we are elected we can hit the ground running," Mrs Frecklington said.
"The agricultural industry can't face electricity price increases of 50 -100 percent all by itself. The LNP will listen, plan and act on electricity prices."
To learn more about Our Plan visit betterqueensland.org.au