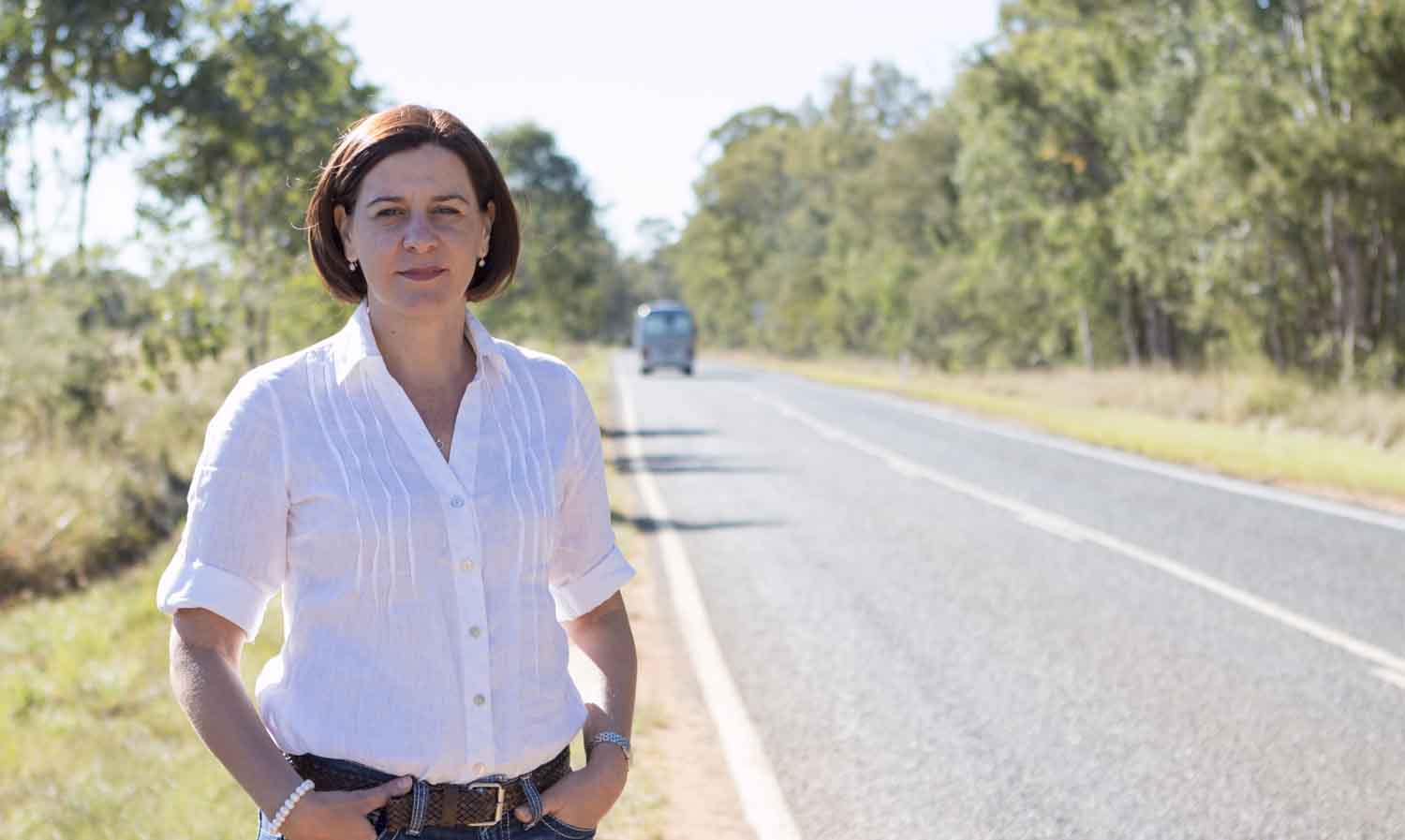 Labor Government abandons Somerset community
Somerset hasn't received a single dollar from Labor's 'Building our Regions' Program
Labor's Minister for State Development conceded the Palaszczuk Government didn't provide any funding for Somerset but had for Longreach and Cloncurry
Only the LNP will build a better Queensland with our policies like the $500 million Royalties for Regions program
The Somerset region hasn't received a single dollar from Labor's 'Building our Regions' Program, it has been revealed in estimates hearings.
LNP Member for Nanango and Shadow Minister for Infrastructure and State Development, Deb Frecklington asked the Labor State Development Minister to point to any projects in the Somerset and he was unable to answer.
"The Labor Minister was not able to point to a single project in Somerset and instead pointed to projects in Longreach, more than 1,000km away," Mrs Frecklington said.
"This is a complete slap in the face to the Somerset community who have been abandoned by this do-nothing Labor Government.
"The Palaszczuk Labor Government is more worried about inner-city Brisbane seats than supporting the farmers in the Somerset.
"The Somerset has also been excluded from Labor's 'Works for Queensland' Jobs program. For some reason, Labor have decided that the Somerset is not a regional area. This blows me away. How about they tell that to a landholder from Mount Kilcoy, Toogoolawah, Monsildale or Avoca Vale.
Through the former LNP's Royalties for the Regions project, $1.65 million in funding was provided for key projects including:
replacement of Hine Road bridges 1 and 2 - $524,205
replacement of Hardings Bridge on Grieves Road - $504,563 and;
replacement of Postmans Gully Bridge on McFarlanes Road - $621,490
"The Labor program really does show absolute disregard for rural and regional areas. The LNP understands regional areas like the Somerset are the engine room of our State economy and resource rich regions like the Nanango Electorate deserve to see the benefits of this industry.
Mrs Frecklington said the LNP would invest $500 million to ensure regional towns and cities starved of infrastructure under Annastacia Palaszczuk got their fair share.
"Only the LNP truly understands the needs of regional and rural communities and their years of neglect under Labor," Mrs Frecklington said.
"Whether it's a road upgrade, new bridge, levee bank or upgrades to essential services such as water, waste and aviation infrastructure, we understand investment in Southern Queensland creates jobs, boosts morale and creates a flow-on effect throughout regional economies - something Annastacia Palaszczuk hasn't got her head around.
"Only the LNP will build a better Queensland with our policies like the $500 million Royalties for Regions program."