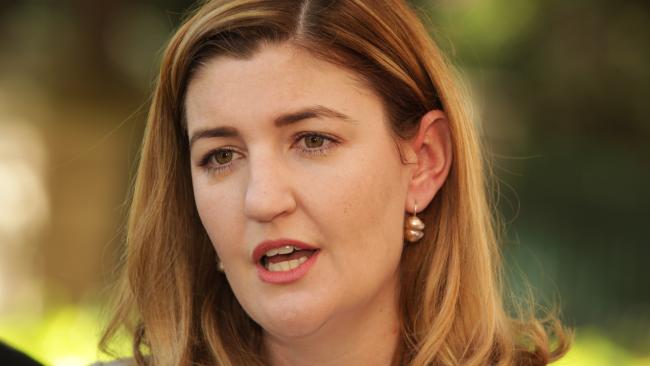 Another increase in Child Safety staff for North Coast region
Child Safety services on the North Coast will receive a boost with 46 additional Child Safety staff starting work in the region in the next two years.
This follows the 25 staff already employed in North Coast region over the past year, making an increase of around 71 in the last two State Budgets.
State Member for Kallangur Shane King welcomed the injection of staff.
"We have already seen the new Child Safety staff in our region making a difference to vulnerable children," Mr King said.
"Child Safety staff already do so much incredible work, and now they will have the extra support and backup they need to ease caseloads and focus their attention on some of the most at risk children and families."
State Member for Pine Rivers Nikki Boyd said she was pleased to see that the North Coast region was able to get an early injection of resources from the Palaszczuk Government.
"The further increases in this year's State budget mean we can expect further improvement in the outcomes for at-risk kids," Ms Boyd said.
Child Safety Minister Shannon Fentiman said the new staff would support existing personnel in the region, easing caseloads and ensuring more children can be kept safe.
"North Coast region was a priority allocation area when we hired 129 additional Child Safety staff across the state in 2016-17," Ms Fentiman said.
"These new staff will be among almost 300 to be hired across the state over the next two years, the biggest injection of Child Safety resources in more than a decade," Ms Fentiman said.
"Our Child Safety workers are amazing and are out there saving lives each and every day.
"We wanted to give them the support and extra staff they needed to do their job well and increasing the workforce of frontline workers does exactly that."
Ms Fentiman said additional North Coast region staff to be employed in 2017-18 would include at least 20.8 full-time equivalent positions, with the remainder to be employed in 2018-19.
"Our Child Safety staff have one of the toughest jobs in the state and they work tirelessly to protect our most vulnerable children," Ms Fentiman said.
"This investment of new staff is a game-changer that will make a real difference to the lives of vulnerable children."
Ms Fentiman said Child Safety staff were dealing with increasingly complex issues as more families battled with ice addiction and domestic violence.
"We know here on the North Coast 148 children were found to be in need of protection last year because they had a parent using ice," she said.
"We know this is a huge problem for a lot of families, with more parents known to the child protection system using ice than abusing alcohol.
"That's why we introduced tough new mandatory drug testing for parents who want to keep their children, and I make no apologies for being tough on parents who are doing the wrong thing.
"Since late last year, parents have been required to undergo drug testing for any Intervention with Parental Agreement – in particular for ice use – if they want to keep their children."
Ms Fentiman said the latest quarterly data showed improvements in the North Coast region, with 92.8 per cent of the most urgent cases being seen within 24 hours, compared to 90 per cent state-wide.
"Our figures show we are tracking in the right direction, and we know the new child safety workers will make a difference and drive improvements as they hit the ground," Ms Fentiman said.
"These new child safety staff will help bring down caseloads and support existing staff."
Ms Fentiman said the addition of extra staff was part of sweeping changes that were reforming the Child Safety system.
"We have made sure we have the frontline staff we need on the ground to help children who are at risk, and we have improved training and support for these staff," she said.
In the 2016-17 financial year the Palaszczuk Government employed 129 additional frontline and frontline support Child Safety staff across the state and this year's State Budget included $200 million over four years to hire almost 300 more.