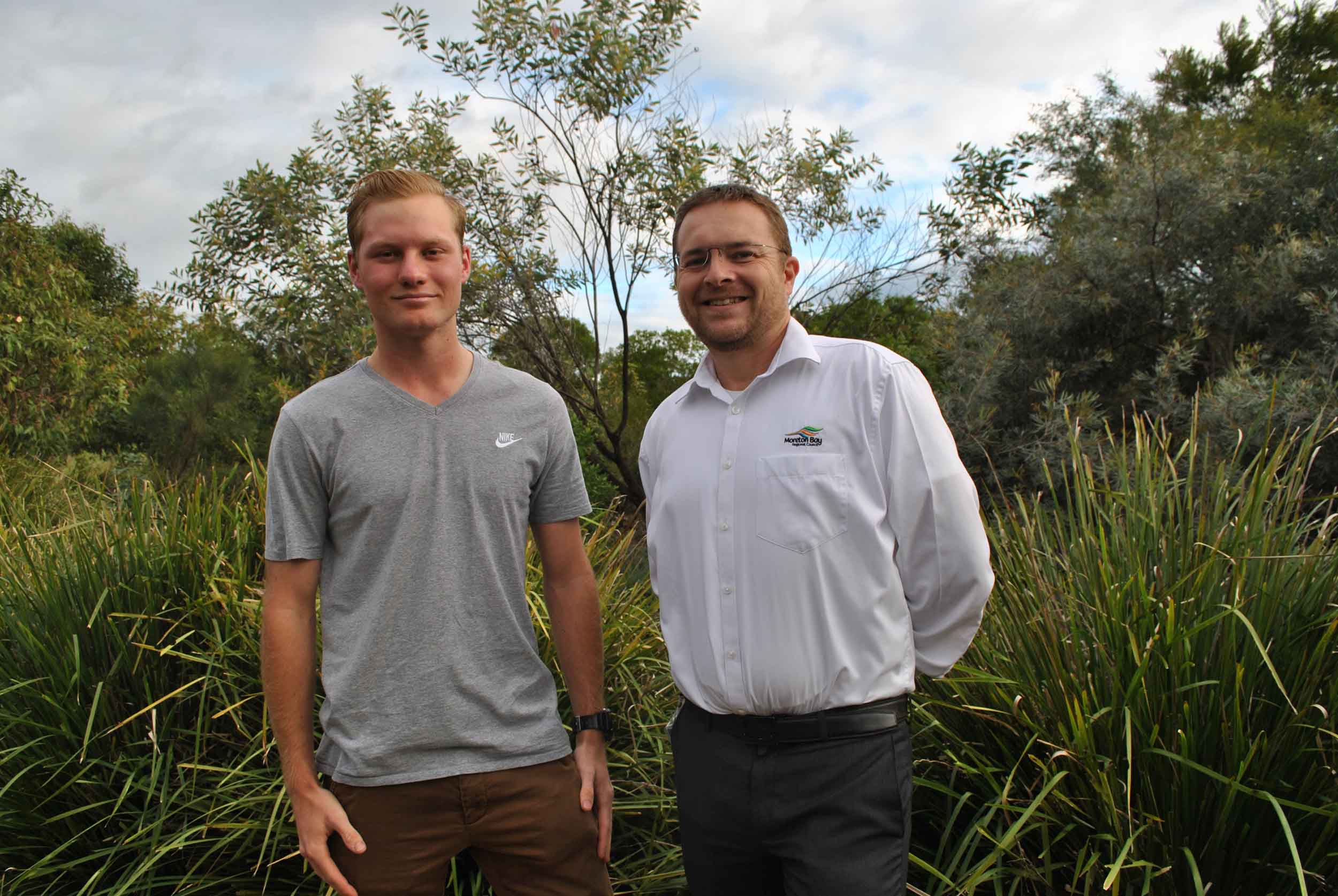 Morayfield enviro student scoops $2K
Morayfield resident William Gibson has taken out a $2,000 study grant from Moreton Bay Regional Council to help achieve his goal of working in environmental conservation and sustainable development.
The former Grace Lutheran College Rothwell Vice Captain was announced as the winner of the Don Perrin Bursary at council's coordination committee meeting on Tuesday, June 20.
The $2,000 grant is offered each year to a first-year student in the region studying an environmentally-based university degree to assist with education expenses.
Council's Lifestyle and Amenity Spokesperson Councillor Matt Constance congratulated William on receiving the bursary and said he was thoroughly impressed with the steps William was taking towards achieving his aspirations.
"Throughout the application process, William has demonstrated a strong commitment to the environment and is now well on his way to achieving Bachelor of Environmental Management at the University of Queensland," Cr Constance said.
William's local representative Division 12 Councillor Adrian Raedel also applauded William for his extra-curricular work and volunteering.
"Beyond his school and uni work, William has also presented at the Lions Youth of the Year summit on the topic of climate change and also helped to raise food donations for the ICAN Appeal," Cr Raedel said.
"I have no doubt that William will make an excellent environmental ambassador for the Moreton Bay Region."
William Gibson said it meant a lot to receive the Don Perrin Bursary and that the grant would put him in good stead for a career in environmental management.
"Any way that we can preserve and improve our environment is a positive thing, and my studies at uni will help me do just that," Mr Gibson said.
William said the grant would assist in purchasing course textbooks and environmental literature, and with travel costs.
The Don Perrin Environmental Bursary provides is named after local resident Don Perrin who was instrumental in the foundation of the region's Redcliffe Botanic Gardens.
For more information on the Don Perrin Environmental Bursary visit www.moretonbay.qld.gov.au/donperrinbursary or phone 3205 0555.