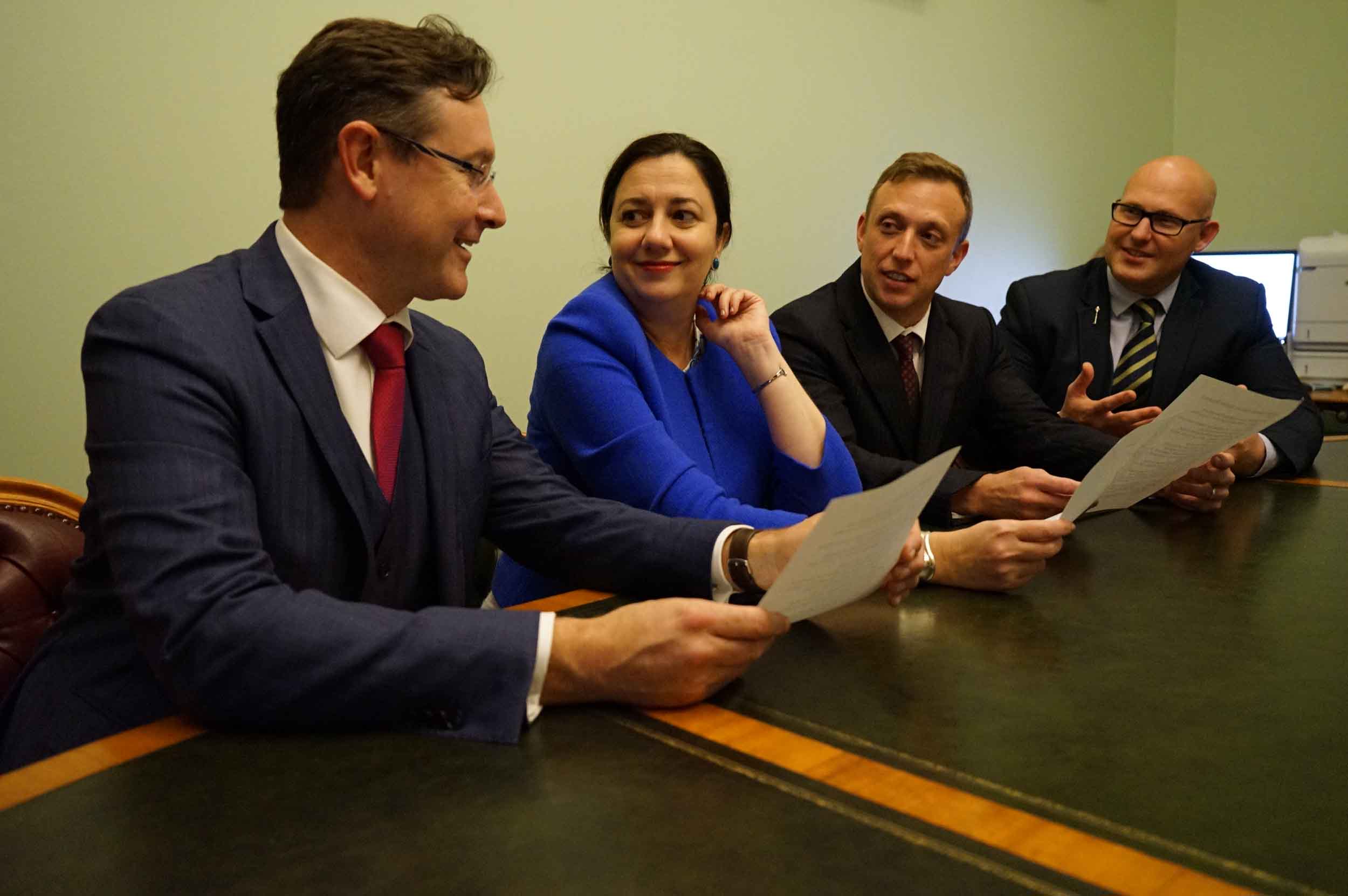 Deception Bay Road Overpass Funds Delivered by Chris Whiting and Palaszczuk Labor Government
The Palaszczuk Government will continue to deliver the big local road projects under the 2017 State Budget.
The Deception Bay Road overpass has been included again in the State's Road Infrastructure Program after it was cut by the former LNP Government.
The Palaszczuk Government has committed $30M to the $150M joint State - Federal government Deception Bay Road overpass project with $2M being invested this year to plan and design the project.
"We could have been ready to start this project if the former LNP Government had not removed it from the forward roads program," Chris Whiting said.
"Deception Bay residents will be relieved to know Labor has brought this project back and has committed to partner with the Federal government to deliver the Deception Bay Road overpass.
"And this is just one of the road improvement projects we are delivering to our local community.
"$3M has been allocated to resurface part of Anzac Avenue, making it a safer and smoother ride to motorists and cyclists.
"This is on top of the $3M invested in Deception Bay Road just this year alone under the Palaszczuk Government.
"A $1.85M resurfacing project is now underway on Deception Bay Road and we have recently finished a $1.2M upgrade of the Deception Bay Road Lipscombe Road intersection.
"Compare that to the $369,000 spent by the LNP on Deception Bay when they were in government.
"The Rothwell intersection upgrade and new Boundary Road overpass will receive their final tranche of funding under this Budget and will be finished in the next few months.
"I am so proud to deliver all these roads projects to our local communities, and a Palaszczuk Labor Government will keep on delivering these projects," Chris Whiting said.