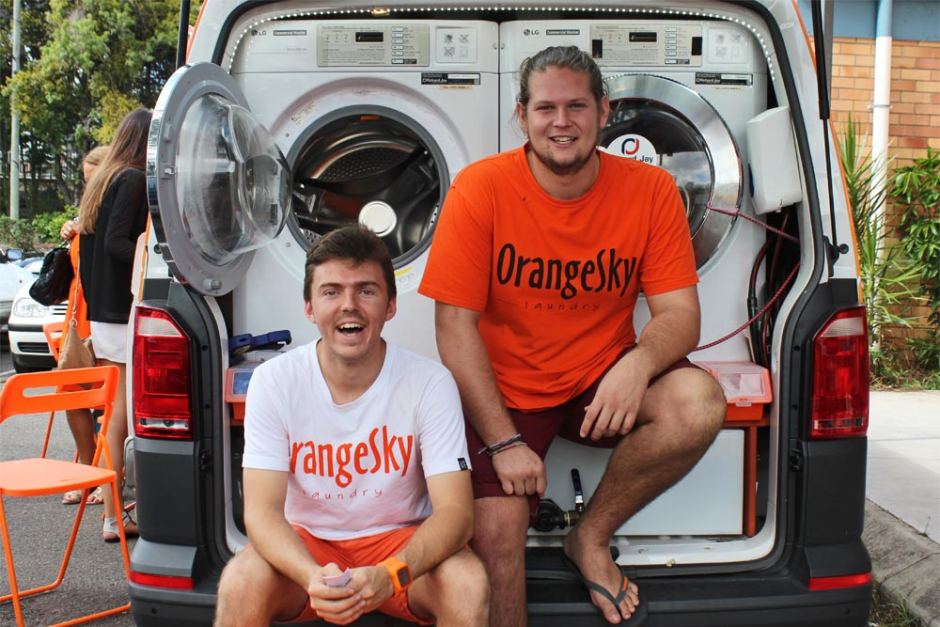 Unitywater pitches in to support Orange Sky Laundry
Unitywater has committed $15,000 to co-fund a new Orange Sky Laundry van to service Caboolture, the Sunshine Coast and Noosa regions. 
Orange Sky Laundry is a free mobile laundry service for the homeless.
For the last six months, Orange Sky Laundry has operated a temporary laundry van on the Sunshine Coast but the permanent van will enable the service to extend to Noosa and Caboolture.
Unitywater's contribution follows a large donation by a private donor and other funding from local councils and community groups.
The van will be in use from early May.
"This is a much needed service for a growing community issue," Unitywater Community Relations Specialist Kate Cash said.
"There has been significant demand for the Orange Sky Laundry in our communities, so it's wonderful to be part of a permanent solution.  
"We are proud to join our councils to help provide a regular laundry service for those less fortunate."
2016 Young Australians of the Year and Co-founders of Orange Sky Laundry, Nic Marchesi and Lucas Patchett said that this was a fabulous testimony to people working together to help connect others who are doing it tough.
"Orange Sky aims to positively connect communities," they said.
"It's been great to see councils and community groups pulling together to help make people's lives just a little bit easier. We are so thrilled to be able to deliver the permanent van to the region."