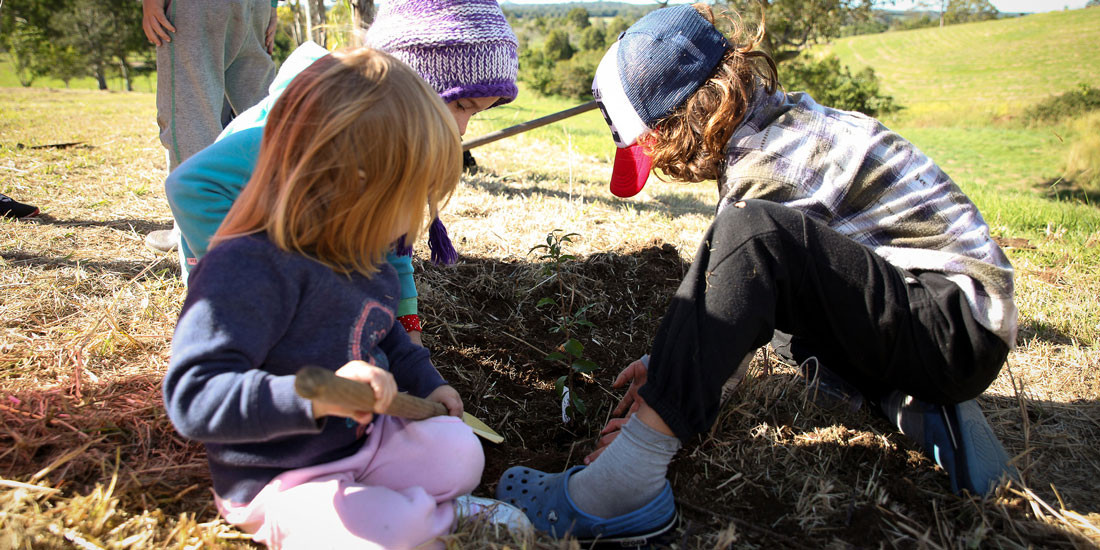 Palaszczuk Government grant secures Woodfordia's tree planting program
Iconic festival site Woodfordia will expand its tree planting program with the help of a Palaszczuk Government grant.
Speaking from Woodford's annual tree planting festival, Environment Minister Steven Miles said Woodfordia Inc would use $20,898 to boost thenative revegetation program on its200 hectare site.
"Woodfordia Inc purchased the site, which is the home of the Woodford Folk Festival, in 1994. And in 1997, they launched their first working bee to plant native trees on the old farm site.
"Since that first working bee, the organisation and their growing band of volunteers have planted more than 110,000 native trees.
"Their efforts have transformed this land into a festival site that is now home to a diverse range of plants and animals.
"I'm looking forward to joining in and planting some trees here today."
Mr Miles said the funding would replace the organisation's ageing nurseries with a new larger structure.
"The current nurseries require extensive maintenance and are too small for the organisation's requirements," he said.
"The new nursery will include an irrigation system which and a water recycle system, which will help reduce the amount of water needed to raise plants.
"Woodfordia Inc is committed to the ongoing revegetation of their site and having a functional nursery will allow them to propagate and grow the native plants they need.
"It is great to see trees planted a decade ago providing shade for patrons during the Woodford Folk Festival, and homes and food for native animals.
"The tree planting weekend is a great opportunity for friends and families to plant seedlings and to learn about protecting and preserving the environment.
"I congratulate Woodfordia Inc on securing this funding through the Community Sustainability Action grants.
To learn more about the Community Sustainability Action program, please visit:
https://www.qld.gov.au/environment/pollution/funding/community-sustainability/