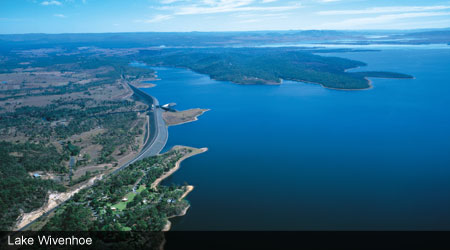 No briefing offered for Wivenhoe Dam Upgrade
Member for Nanango, Deb Frecklington, says her request for a briefing on the future impacts on the Somerset community of the potential raising of the Wivenhoe Dam wall has fallen on deaf ears.
Mrs Frecklington said she immediately wrote* to the Minister for Energy and Water after learning via the media of the possibility of the wall being raised, but no briefing was offered.
"The response I have received from the Minister is unacceptable. I had specifically requested a briefing, however, all I received were fact sheets," Mrs Frecklington said.
"It is obvious this Labor Minister has no clue that an announcement like this has significant impacts on landholders above the dam wall.
"I've been told that consultation with stakeholders won't take place until later this year. It is just not okay that people will be left hanging for so long, they need answers now.
"As I have previously said, while I understand the need for safety upgrades to Wivenhoe Dam, the way this is being handled shows once again this Labor Government doesn't consider regional communities when making decisions. They talk about openness and accountability, yet here is an example of this definitely not occurring.
"This is completely different to how our former LNP Government handled this issue. In 2014 we announced scoping studies to investigate flood mitigation options and we immediately started consulting and including the community," she said.
"I once again call on the Minister to immediately start communicating with landholders who may be affected by the possibility of the Wivenhoe Dam wall being raised," Deb said.