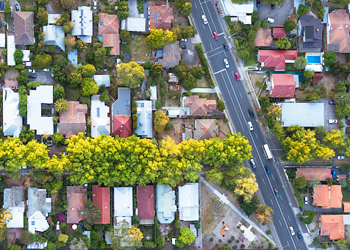 House prices have increased as much as 80% in 10 years for Sunshine Coast, Moreton Bay and South East Queensland
Following on from our story Familiar places in Moreton Bay Region named as the supercharged residential growth spots, illustrating where the hot spots for future growth. 
It was only natural to see where the action has been, not just the past 12 months, but go back 10 years to bring this growing story in to focus.
Oliver Hume Property Services Group commissioned research recently to look at just what has been happening over the ten years for the period between 2006 to 2016 and what they deduced from the figures was ;  the average block of land has shrunk from  632 sqm to 466 square metres, but average prices have increased from $184,000 to $244,000.
To put that in to perspective to the lowest common denominator the average price of a square metre of land in the wider South East Queensland  has increased from $291 to $523, or a rise of 79.7 per cent.
Oliver Hume research concluded that these increases represented some of the strongest returns from any investment class over the last 10 years.
For example is if you had acquired an average block of land at a new development in 2006, that same block would return a price  $330,000 and if you were lucky to acquire a larger block which are extremely rare these days,  you would attract a healthy bonus in price on top of that average.
Developers and investors will love those figures as profits in this sector is what drives investment into new projects, with councils smiling with glee at the prospect of new rate payers allowing for them to fund infrastructure initiatives and services a win win for everyone.
The sweet spot for first home buyers or those moving to the area from other states is the  increasing demand for smaller blocks which are lower maintenance, good roads and highways, public transport, amenities and entertainment, as the demographics of young couples coping with the challenges of home ownership is to have both working so as to pay off the mortgage faster and be able to maintain a modern lifestyle.
Under pressure is governments at all levels releasing more land for sale, at this rate prices will continue to rise at above inflation.
As many local Real Estate agents in Caboolture and environs have long lauded, its steady as she goes for transactions and there is no likelihood of that changing any time soon.