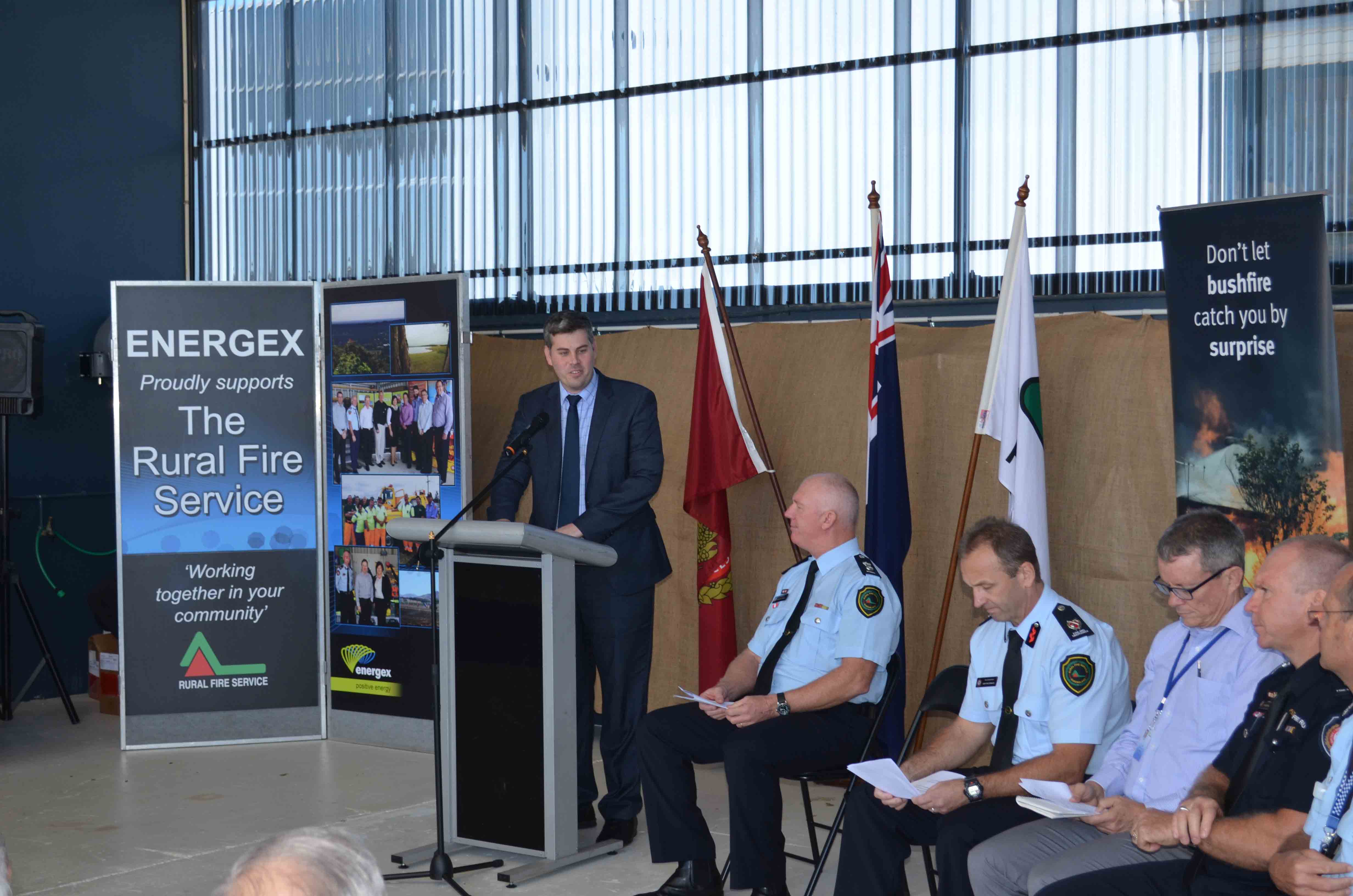 Energex grants boost Caboolture's rural firefighting capability
Caboolture's Rural Fire Brigades (RFBs) are better equipped to protect communities from bushfires thanks to $23,900 worth of equipment handed over by Energex at the Caboolture facility this morning.
Minister for Police, Fire and Emergency Services Mark Ryan attended the official handover and said the Energex Rural Fire Service (RFS) Equipment Program will deliver $75,000 worth of equipment to south-east Queensland brigades this year.
"Energex is a longstanding supporter of the RFS and has provided more than $600,000 worth of equipment in the past eight years," Mr Ryan said.
"Today 15 brigades from the Caboolture region received equipment that will assist them to protect our communities.
"This includes a collar tank, chainsaw, fuel spill kits, automated external defibrillators and operational support equipment.
"These brigades are now better-equipped when emergencies strike, and to work with communities to prepare for and mitigate the threat of bushfires.
"I would like to thank Energex for their ongoing support of the RFS and for helping our volunteers continue providing crucial services to their communities."
Energex North Region Field Services Manager Jeff Philipson said Energex crews and RFS volunteers have stood shoulder to shoulder in many natural disaster situations.
"We have a common goal of working with our partners to help our community stay safe when events turn dangerous," Mr Philipson said.
"We are pleased to provide this equipment and support rural brigades so they can support their communities."
QFES Acting Assistant Commissioner for RFS Gary McCormack said the equipment would boost the capability of the 1400 RFS volunteers in the region.   
"These volunteers give  much of their time and energy to protect the safety and wellbeing of their communities," Mr McCormack said.
"Not only do they fight bushfires, they support and assist during a range of emergencies and help communities to prepare.
"I would like thank Energex and the many other supporters who help our RFS continue providing life-saving services.
"This includes local councils and the families and employers of our volunteers who support them to be there for their communities when they're needed most."