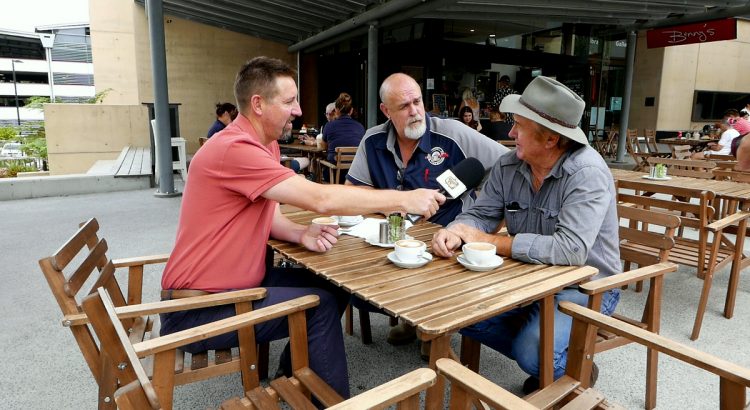 The Caboolture Country Music Jambouree and Talent Quest is happening Saturday 29th April
There has been an overwhelming response to the Caboolture Country Music Jambouree and Talent Quest organised in less then two months, fast tracked to a fully sponsored event by the business community in the Moreton Bay Region and benefiting community service organisations in Caboolture showcasing top talent at the Caboolture Showgrounds.
Tickets have been bought as far away as Taree, Toowoomba and Rockhampton in regional Queensland and New South Wales for fans to get what they are looking forward to with the likes of Australia's premier guitarist Phil Emmanuel,  Iconic legend Chad Morgan,  versatile Dave Reyonolds,  Balladeer Terry Gordon,  Johnny Greenwood,  Kiara Rodrigues, The Rockabilly Show Band, The Slim Dusty Show, Sister Birley,  Vanessa and Highway 65, The Johnny Cash Story, Rod Williams plus showcasing the awesome local New Talent who will be invited by invitation only
Proceeds from this inaugural event will all go to local branches of Lions, Rotary, Apex and the Rural Fire Brigade.
Tickets are available from Gate 3 of the Caboolture Showgrounds on Beerburrum Road, those with disability stickers displayed will be ushered to a designated area from 4 pm and show starts not long after, we have more details and how to get there  on our events page.
Moreton Bays Home Of Classic Hits 101.5 Board President Craig Hewlett said "all the hard work is paying off by the many volunteers spending countless hours making sure everything is on schedule and running smoothly and pays tribute to the many businesses which have supported this initiative which are acknowledged on the event Facebook site".
Dave Reynolds says he was pleased the business community got right behind this project and there are plans for this to become the new annual event with local service organisations benefiting