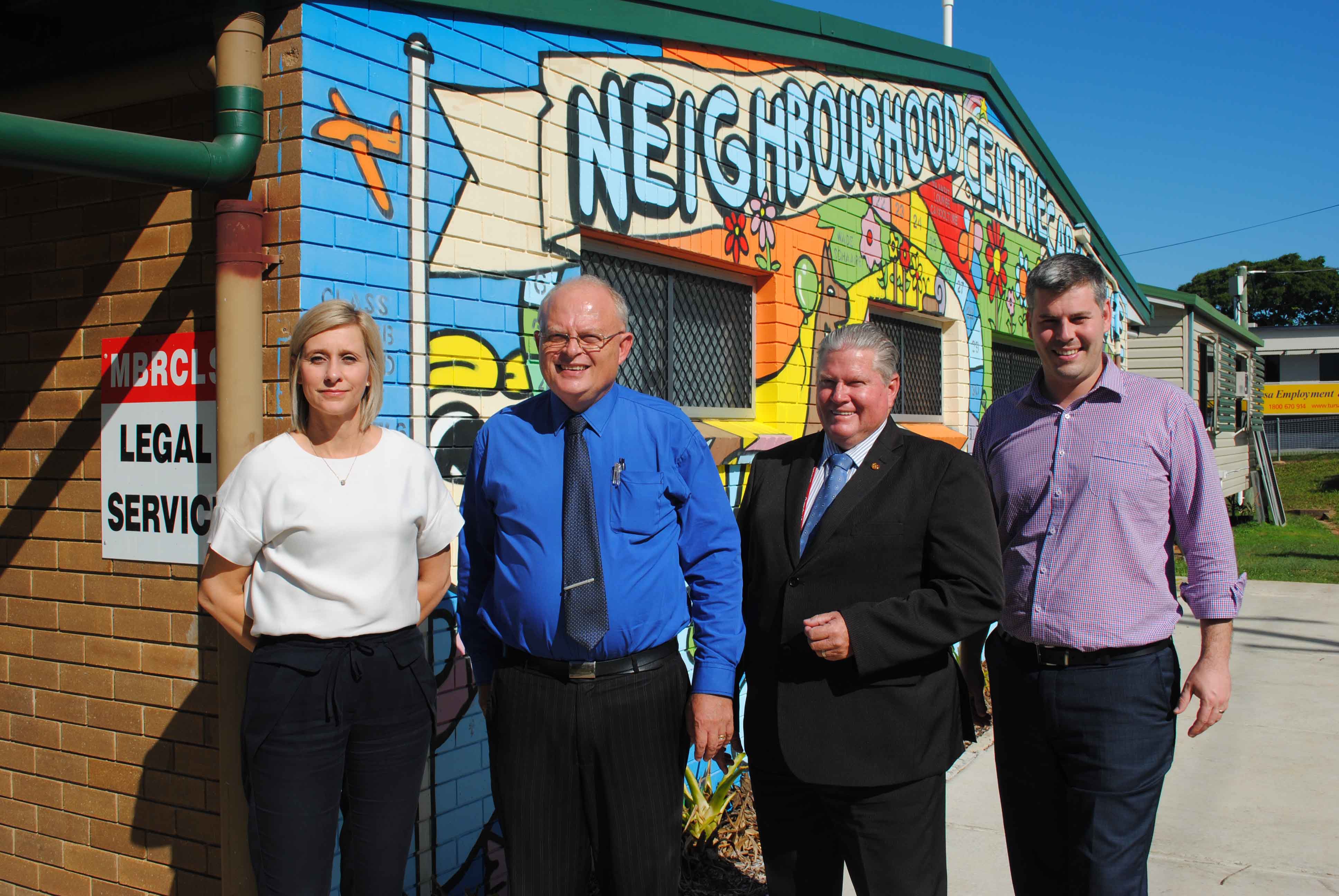 Mark Ryan welcomes Federal funding for Community Legal Centres
State Member for Morayfield, Mark Ryan MP, has welcomed today's announcement that the Federal Government will reinstate funding to Community Legal Centres.
"This funding came too close to falling off a cliff and I'm very pleased that the Federal Attorney-General has seen sense and agreed to guarantee funding or Community Legal Centres," Mr Ryan said.
"It should never have got to this point, but I'm pleased our local Community Legal Centres – including Moreton Bay Regional Community Legal Service here in Caboolture – now have the funding and certainty they need to get on with the vital job they do."
Federal Attorney-General George Brandis today reportedly announced the May 9 Federal Budget would include $39 million of funding for community legal centres and $16.7 million for indigenous legal services over three years.
Queensland Attorney-General Yvette D'Ath said the Palaszczuk Government recently announced $51.3 million of combined State and Federal Government funding for 36 Community Legal Centres across Queensland for the next three financial years.
"We've managed to find extra funding for CLCs, but simply weren't able to fill all the gaps left by the Turnbull government's decision," Mrs D'Ath said.
"We just hope this hasn't come too late for some people, and that vulnerable members of our community haven't been left in distress because of George Brandis finally noticing people beyond his ivory tower.
"I would like to acknowledge the advocacy of Community Legal Centres, the Queensland Law Society, the Bar Association of Queensland and other legal stakeholders, and local MPs, who have fought for this funding to be rightfully restored."