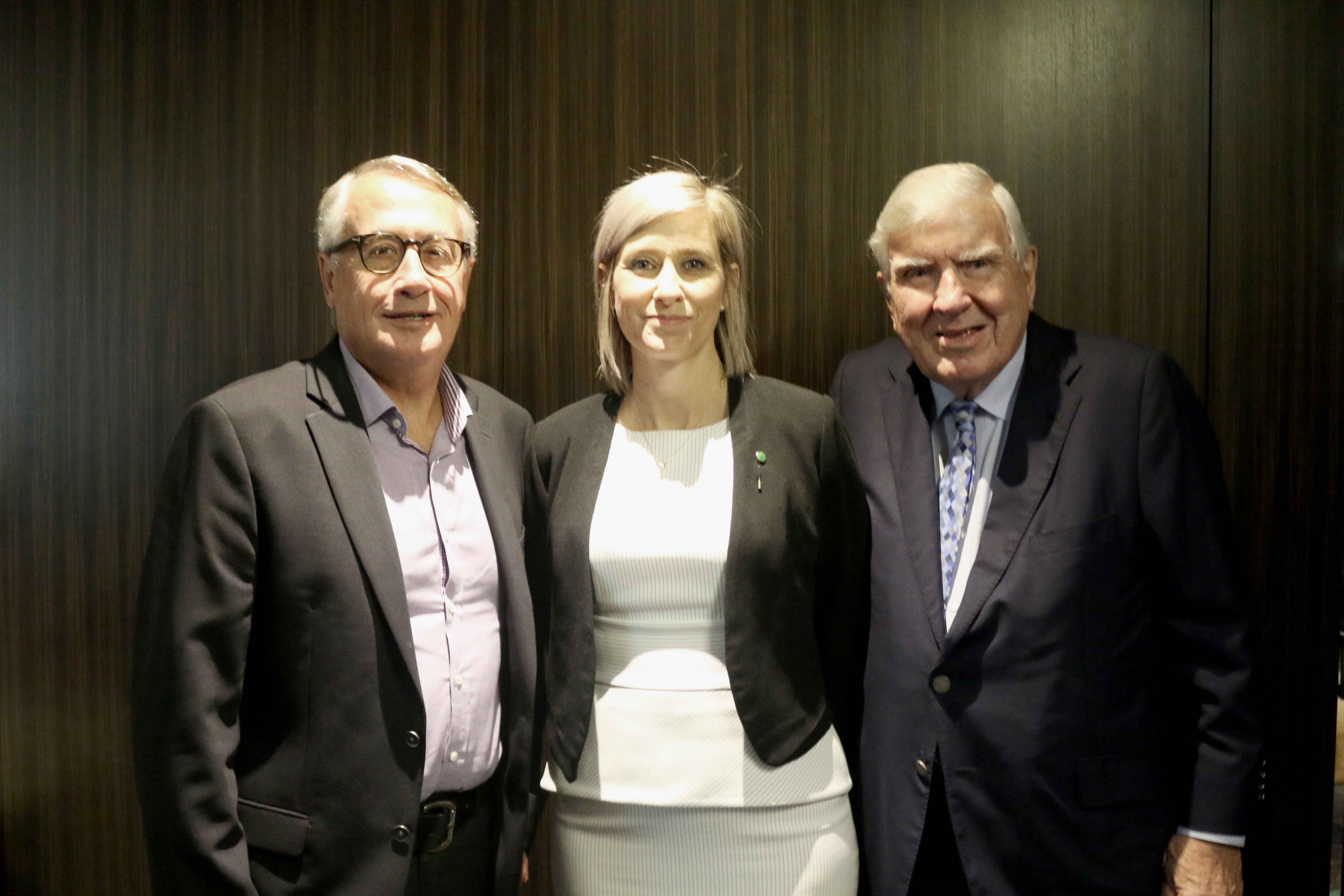 Longman seniors feeling the coalitions retirement pressures
Today, Thursday 20 April, Susan Lamb MP hosted the Longman Seniors' Forum with special guests the Hon. Wayne Swan MP, Member for Lilley, and Everald Compton, Chairman of the Longevity Innovation Hub and former Chairman of National Seniors Australia. Local retired and senior citizens in Longman were invited to attend the Forum and provide feedback on the current state of pensions, Medicare, aged care and the National Broadband Network (NBN).
Susan Lamb MP said "During the Forum, I listened to our seniors and heard that, as each day goes by, they are feeling less confident that they'll be able to simply maintain their current lifestyle."
"People who have spent their entire lives planning for a comfortable retirement aren't confident that they'll be able to keep up with the cost of living or access affordable and quality healthcare and aged care."
"And, with the current state of the Turnbull Government's NBN, participants at the Forum like Pam and Phil don't even feel confident they'll be able to call for help from their own home if there's an emergency."
"There's a lot of confidence that's been lost in the Turnbull Government's ability to look after our seniors and retirees" the Federal Member for Longman added.
The Hon. Wayne Swan said "Labor recognises the foundations that our seniors have laid down for our economy and society. That's why, when I was Treasurer in 2009, Labor legislated a $30 per week increase to the aged pension."
"Since then, the Abbott-Turnbull Government has consistently made life harder for pensioners through their meddling with indexation arrangements, the pension supplement and the assets test."
"Our seniors should be looked-after, not treated like a burden on our economy."
Both the Member for Lilley and the Member for Longman have listened to and heard participants' valuable feedback which will be used to inform Labor's policy direction and strategy leading up to the federal election.