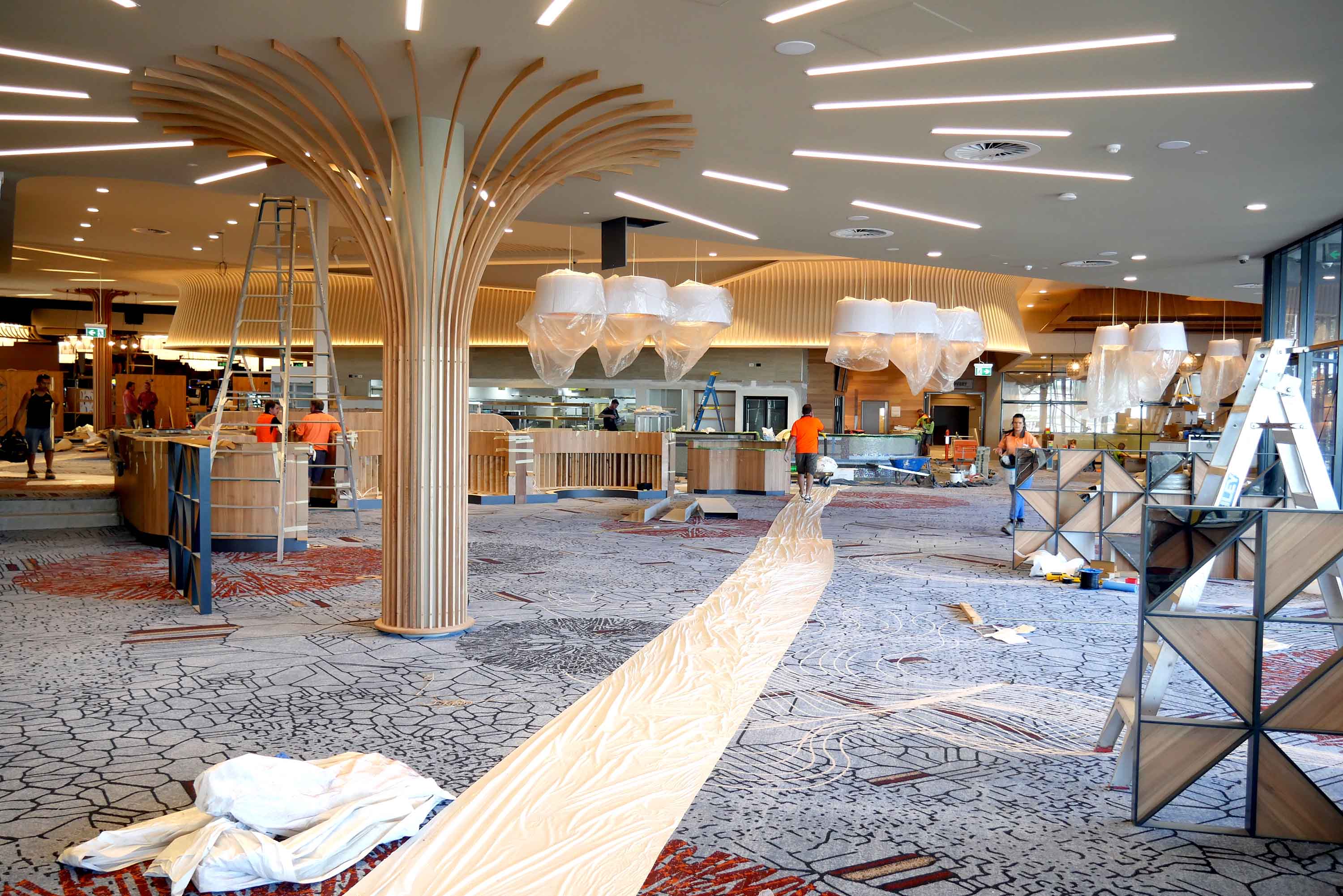 Long anticipated Opening date announced for North Lakes Sports Club
North Lakes Sports Club foundation members will have the chance to experience the $25 million facility in less than two weeks, with the Club announcing its opening program today.
The new venue, which will be the first licensed club to be constructed on a greenfield site in almost 20 years, will open to the public on Saturday 6th May.
However before it opens its doors to the public, more than 2,800 foundation members will be offered an exclusive sneak peek and chance to experience the Club firsthand.
North Lakes Sports Club General Manager Chris Sartori said the pre-opening days would provide an important reward back to its foundation members.
"It was always our commitment to give our foundation members the chance to visit the club and enjoy our facilities and services before our public opening," Mr Sartori said.
"This is great recognition for their support, however it also provides us with a vital period for our new team of almost 100 staff to test our facilities, equipment and service procedures."
Mr Sartori said more than three years of hard work and planning has gone into getting to this stage, but the team were now excited to be just days away from opening.
"It was March 2014 when the CSC Group first commenced its search for potential sites in the North Lakes area and after a construction period of just under twelve months, we can't wait to welcome our first members through the door."
From this Friday through to the middle of next week, foundation members will begin to receive their invitations in the mail to one of the five pre-opening days.
The first foundation members will step through the doors from 10am on Monday 1st May, with five days dedicated to the foundation member pre-opening period.
"We'll be starting off slowly with 300 members able to attend on this first day which is a public holiday, with numbers increasing throughout the week."
"Upon presentation of their membership card, they'll have the opportunity to visit the club at any time across their nominated day and each foundation member can bring along a maximum of one guest and two children.
"All our facilities will be on offer for each of the days including our restaurant, café, bars, kids club and gaming and will also be offering information sessions, free live entertainment and our members courtesy bus service.
"We want to give members a full taste of what's to come."
While announcing its opening dates, the Club also revealed details on some of its key food and beverage offers including a full service, casual dining restaurant.
Named after the Moreton Bay Fig tree which is commonly referred to as the 'Australian Banyan', Banyan Restaurant & Deck will feature as the centrepiece of the North Lakes Sports Club's dining offers.
"Banyan Restaurant & Deck will provide a dining experience that is a step up from the traditional club fare, with a modern Australian menu that combines ingredients sourced from across the local region.
"Our menu includes signature steaks from the Sunshine Coast hinterland, seafood from the Moreton Bay region as well as ingredients sourced from some of Australia's leading producers. 
With a lunch menu starting at just $15 for members, Mr Sartori said the menu provided great value for money.
"We were very conscious when putting together our menu to ensure that we had the right balance of value for money and variety, as well as catering for a range of dietary requirements.
"While we offer full table service in our restaurant, we are focused on delivering a relaxed, casual dining experience that is family friendly and caters to our members and guests."
In addition to the Banyan Restaurant & Deck, the Club will also operate a café and four bars, including a craft beer offer with six craft beers on tap.
The 3200m2 facility also includes 178 of the latest gaming machines, a UBET TAB and sports lounge, fully supervised kids club, entertainment and function facilities.
A free members courtesy bus will also operate 7 days a week for members in surrounding suburbs. 
North Lakes Sports Club is located at 36-42 Flinders Parade, North Lakes. For more information, visit northlakessports.com.au or call 1300 006 572.