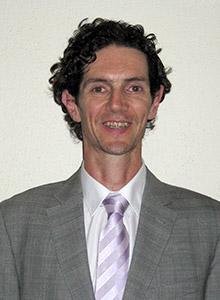 Will Parliament Make Historic changes to Australia's Racial Discrimination Act?
Last November Victoria University academic Bill Swannie delivered a submission (one of 11,000) to Parliament on behalf of the Law Institute in favour of not making changes to section 18C of the Racial Discrimination Act.
Tomorrow, (Tuesday, 28 February) a committee will hand down its verdict to Parliament. As it stands, the Act makes it unlawful for someone to commit an act that is "reasonably likely to offend, insult, humiliate or intimidate" an individual based on their race or ethnicity."
Mr Swannie believes that changes to section 18C will negatively impact on minority groups and potentially incite further racism.
 
Mr Swannie is available to comment on the following:
    Why the Racial Discrimination Act is important, who it protects and why.
    11,000 submissions were submitted to the inquiry from organisations such as the Victorian Multifaith and Multicultural Coalition, Ethnic Communities Council of Victoria, and the Victorian Multicultural Commission.
    The recent Scanlon Foundation report reveals a rise in racist behaviour in Australia.
    How the changes relate to President Trump's recent travel ban.
Bill Swannie is a legal academic with particular expertise in human rights law and freedom of speech issues. He has ten years' experience as a lawyer working in community legal centres, particularly with people from diverse racial backgrounds.He has a Masters degree in human rights law and is currently enrolled in postgraduate research in the area of racial vilification laws and free speech issues. He also contributed to a submission made in relation to the Exposure Draft of the Freedom of Speech (Repeal of 18C) Bill 2014.