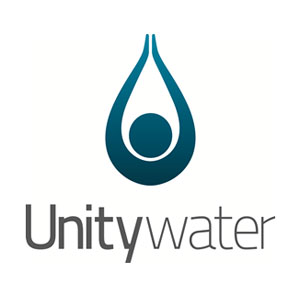 Unitywater gives helping hand to Caboolture kids
Unitywater is helping launch a charity program in Caboolture that will help vulnerable children build their self-esteem, improve school attendance rates and reach their full potential.
The SunnyKids 'Village Schools' Program is just one of 19 community initiatives that have received funding through Unitywater's Community Sponsorship Program.
SunnyKids has been running on the Sunshine Coast since 2005 and the funding has now allowed the program to be launched in Bellmere and Caboolture State schools, providing a safety net to almost 1,000 students across the two schools.
SunnyKids CEO and Founder Chris Turner said the program had already changed the lives of many kids struggling on the Sunshine Coast, but there was a growing need to provide support in the Caboolture region.
"Unitywater's sponsorship means we can now support children in Caboolture and help more children and families," Mr Turner said.
"SunnyKids' award-winning model known as 'The SunnyKids Village' is centred around the creation of caring and connected communities. We partner with community organisations, local, state and federal governments, businesses, schools, educators, chaplains, counsellors, medicos and families in our 'village' to lift up and take care of vulnerable children.
"Unitywater's funding will deliver a mentoring-through-sport program as well as advocacy, access and case coordination for families. The mentoring aspect of the program will be delivered through Awesome Wilson Boxing which will focus on self-esteem, self-efficacy and resilience by actively supporting children's physical, social and emotional wellbeing."
Unitywater Community Relations Specialist Kate Cash said SunnyKids aligned perfectly with Unitywater's purpose of keeping communities healthy.
"Our sponsorship program is all about supporting community groups that help us achieve our purpose and ultimately make our communities a better place to live," she said.
"SunnyKids is a wonderful organisation and this is a proven program that will help local families and the next generation of Caboolture. Unitywater is happy to support that."
Unitywater's annual Community Sponsorship Program, which is in its first year, offers up to $10,000 for community initiatives that help keep our area vibrant and healthy.
There are three sponsorship categories:
Environment – initiatives that deliver environmental improvements or provide environmental education with a particular focus on waterway health
Community development – projects, programs, equipment, facilities, festivals or events that improve the liveability and economic development of local communities
Community wellbeing – projects that improve the health, wellbeing and education of the community or help to alleviate disadvantage in our communities.
Applications for the 2018 Community Sponsorship Program will open in August 2017.
For more information or to view all community initiatives that have received funding through the Community Sponsorship Program please visit www.unitywater.com/sponsorship.