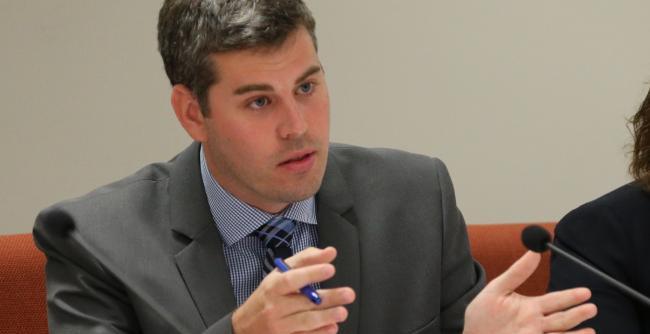 Trialed in Caboolture New intensive case management to target repeat young offenders
Efforts to reduce crime by a group of repeat juvenile offenders in Townsville have received a boost with six new intensive case managers now on the ground.
Minister Assisting the Premier on North Queensland and Member for Mundingburra Coralee O'Rourke said the Palaszczuk Government had provided more than $500,000 to fund additional case managers, as well as a psychologist, a team leader and five youth and family support officers at the Townsville Youth Justice Centre.
"This initiative is part of our government's five-point plan to curb youth crime here in Townsville, and was based on a successful trial in Caboolture," Mrs O'Rourke said.
"In Caboolture, case managers have also witnessed reduced substance misuse, re-engagement in education and training, improved family relationships and fewer out-of-home placements.
"The team in Townsville will focus on chronic young offenders aged 13 to 17 years, and their families, so we can help break the cycle of crime."
Mrs O'Rourke said criminology studies show juvenile chronic offenders need longer and more intense interventions than those provided to other young offenders.
"At any one time, each intensive case manager will focus all their efforts on five young people, rather than having a standard caseload of 15 to 20 people," Mrs O'Rourke said.
"This ensures they're in a better position to tackle a high number of complex issues in the lives of chronic offenders.
"Children who have appeared in court multiple times, are at high risk of future offending, and who have substance addictions, will be among the targeted group.
"The case managers will address the causes, motivations and attitudes that lie behind their actions, and emphasise the need for young people to accept responsibility for their criminal behaviour and the direct impact it's had on others."
Attorney-General and Minister for Justice Yvette D'Ath said the approach was a direct response to courts repeatedly seeing the same young offenders.
"In Townsville, there's a small group of youths who are offending at a disproportionate rate, and often their family circumstances contribute to why they're on the wrong path," Mrs D'Ath said.
"For this reason, intensive case managers will work with families as a whole, not just young individuals, and arrange for psychological counselling and family therapy."
The case managers will also provide access to drug and alcohol counselling, re-engagement with education and vocational training, and activities that seek to repair the impact of their crime on the community.