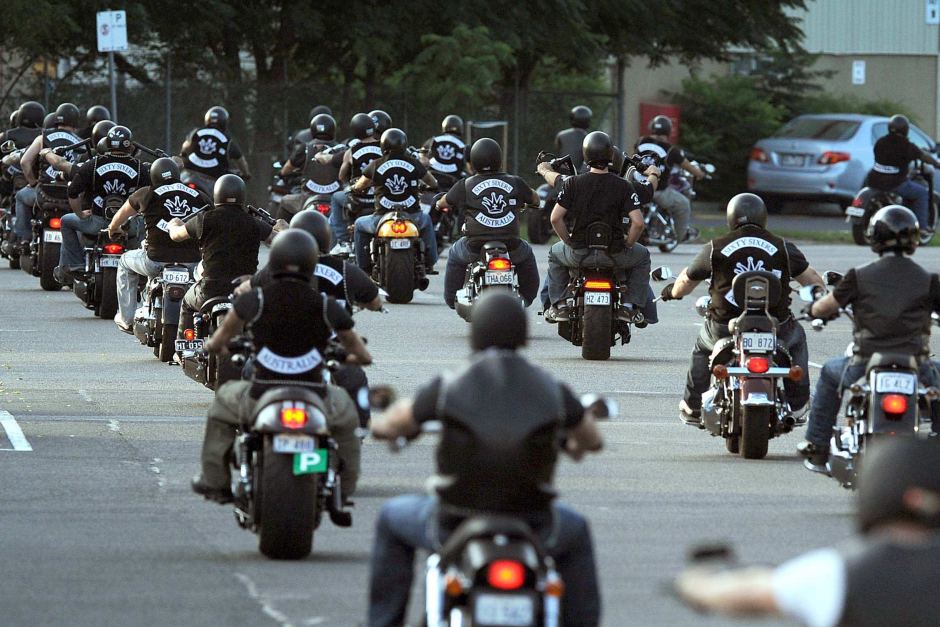 Tough new laws target organised crime
Police now have the power to target the heads of organised crime gangs with tough new laws aimed at outlaw motorcycle, child exploitation and fraud syndicates operating in Queensland.
Forming part of the Serious and Organised Crime Legislation Amendment Act introduced by the Government in December 2016, the Consorting Laws, which come into effect from 9 March 2017, will target the serious criminal syndicates preying on Queensland victims, and disrupt their illicit behaviours.
Police Minister Mark Ryan said the laws would target the type of behaviour that facilitates organised criminal activity, by disrupting, preventing and deterring criminal syndicates from establishing, maintaining or expanding their criminal networks.
"The Palaszczuk Government has made it clear, we will not tolerate any organised crime in this state, particularly when it comes to Serious Organised Crime and criminal gang activity," Minister Ryan said.
"Let me be perfectly clear, we will not tolerate Outlaw Motorcycle Gangs or any organised criminal activity on the Gold Coast or anywhere else in Queensland," Minister Ryan said
"The Palaszczuk Government's Serious Organised Crime (SOC) legislation is both operationally strong and legally robust enough to withstand challenge.
"The new consorting laws tackle criminal association by making it an offence for recognised offenders to associate with other criminals, in person or by conduct. This allows all prospective organised criminal activity and collaboration to be captured by these laws. 
"The new restricted premises orders and regulation allow police to keep clubhouses closed, and shut down and search other premises that are suspected of unlawful activity.
"Fortification removal orders will also allow police to require the removal any fortification that hinders entry to that property.
"We have replaced the rushed, confusing legal mess introduced by the former LNP Government with hard-hitting legislation to wipe out all types of organised crime activity.
"For all their bluster, the LNP's laws were useless when it came to securing convictions.
"This is about protecting Queenslanders and preserving our wonderful way of life."
Minister Ryan said the benefit of the new Consorting Laws is they will allow police to target those who have previously chosen to hide in the shadows of these criminal syndicates.
"Police can issue 'pre-emptive' warnings to those involved in criminal networks and make no apologies for taking action against those who choose not to heed the warning," Minister Ryan said.
"Make no mistake, police will actively monitor those who participate in criminal gangs and specifically focus on those higher up in the chain who have previously allowed others to do the 'hands-on' criminal activities for them.
"Criminal networks will not be tolerated in our State, the Palaszczuk Government and the people of Queensland have had enough."
Commissioner Ian Stewart said the laws would be implemented across the state from today and would not only focus on outlaw motorcycle gangs, but any criminal gang.
"The laws allow us to not only target outlaw motorcycle gangs, but any organised crime group including fraud and child exploitation networks. Any one of these groups present a significant risk to our community and these laws will now allow us to focus our resources where we identify the greatest threat," Commissioner Stewart said.