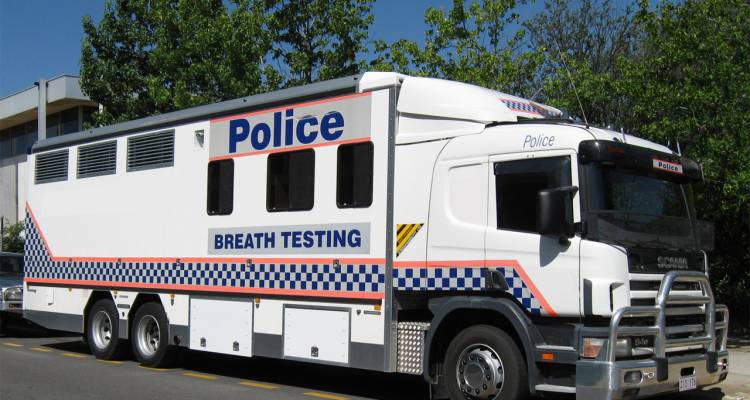 The Have your say about proposals to combat drink driving in Queensland finished
The Police Minister The Hon. Mark Ryan spoke about the importance of combatting drink driving in Queenaland which claims so many lives needlessly.
Queenslanders are being reminded to have their say on proposed changes to Queensland's drink driving laws before next week's deadline.
Minister for Road Safety Mark Bailey said more than 2590 people have already had their say since the Drink Driving Discussion Paper was announced earlier this month.
"This is a huge response and I urge anyone who hasn't yet had their say to do so before the deadline on 7 March, 2017," he said.
"I'm heartened to see the community involved on this important issue. It's a chance for the public to consider if the changes we're proposing are fair, appropriate and represent the action that they want to see in this area.
"Tragically, each year in Queensland, many lives are cut short or permanently changed by debilitating injuries as a result of drink drivers and riders.
"On average, 1 in 5 fatalities on Queensland roads involves a drink driver. Based on current trends, there could be more than 2,400 fatalities and serious injuries due to drink driving during the 5 years 2016–2020, with a projected cost of $2.7 billion."  
Mr Bailey said the discussion paper highlights positive ways to support people in separating drinking and driving, citing alcohol ignition interlocks as reliable technology to reduce drink driving.
"Interlocks prevent drink driving, but we want to know what the community thinks about more drink drivers being required to use an interlock than current requirements," he said.
"For example, what do Queenslanders think about using this technology on learner and provisional licence holders who have been convicted of drink driving, even though they are required to have no alcohol in their system?
"We also want to know what the community thinks about drink drivers who, after 12 months of using an interlock, are still failing breath tests because they are continuing to drink before getting behind the wheel?"
Mr Bailey said the discussion paper proposes a short educational program for first offenders, and a more intense program for repeat drink drivers.
"We understand some people make the wrong choice to drive because they don't recognise how alcohol affects them or how breath alcohol concentration (BAC) levels can still be high the morning after a night out," he said.
"We want to make sure they know these things before they start driving again, and give them some strategies to avoid repeating that mistake.
"The repeat offender program would look at ways to encourage longer-term changes for people who continue to make the wrong choice to drink and drive."
Proposals within the discussion paper include:
•Making it harder for people to sit-out of the interlock program
•Making people demonstrate that they can separate drinking and driving before the interlock can be removed
•Expanding the interlock program to other high risk offenders including those with BAC between 0.10 – 0.149, provisional and learner drivers
•Requiring all drink driving offenders to complete alcohol screening and complete a brief education program
•Requiring all higher risk repeat drink drivers to complete a mandatory face-to-face drink driving education course
•Abolishing or tightening eligibility for a restricted (work) licence
The Drink Driving Discussion Paper is available on the Government's Get Involved website.