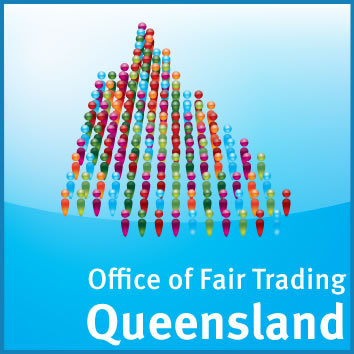 Safe bean bag use for infants and children
The Office of Fair Trading (OFT) is reminding parents and caregivers to never let infants aged under 12 months sleep on bean bags.
Fair Trading Executive Director Brian Bauer said the uneven surface of a bean bag presented a high risk of suffocation, particularly for infants.
"Close supervision is paramount for children under 12 months when they are on a bean bag, and they should never be left to sleep or nap on one," Mr Bauer said.
"The safest choice for your child's sleeping environment is a cot, or portable cot, which meets Australian standards.
"Even with children over 12 months, supervision is still vital, but they are better able to free themselves or roll over if they become entangled in the ban bag.
"Any bean bag in use should meet the mandatory Australian standard, and parents should ensure all warnings and safety instructions are observed."
If used incorrectly, bean bags pose the following risks:
 Suffocation – make sure the bean bag is firm, as a small child may suffocate from lack of head and neck support.
 Choking – a bean bag is filled with polystyrene beads, presenting a serious choking hazard if inhaled.
The following are some steps parents and caregivers can take to ensure children have a safe sleeping environment:
 Always place children on a firm surface to sleep – soft pillows, bean bags, cushions and sofas are a suffocation risk.
 Do not place quilts, doonas, stuffed toys, cot bumpers or soft pillows in the cot with children.
 Unless advised to do so by a doctor, avoid using sleep positioners such as rolls, cot restraints or wedges.
 Any mattress should fit tightly into the cot, leaving no gaps at the sides or ends.
On 1 July 2016, the mandatory standard for bean bags and bean bag covers was updated to reflect the ever-evolving bean bag market and consumer trends.
A prominent warning must now be displayed, advising consumers bean bags are not a safe sleeping surface for infants under 12 months of age.
Further, it is still compulsory for all openings of bean bags, from which filling can be inserted or removed, to be fitted with a child-resistant slider fastener. Sealed products, that is those without openings from which filling can escape or be accessed, are not covered by this standard.
Throughout 2017, the OFT will continue to conduct compliance checks on bean bag suppliers in Queensland. Any traders supplying bean bags which do not meet the mandatory standard may face heavy fines and recalls.
The OFT will have a display at the Essential Baby Show from 3–5 March 2017 at Brisbane Convention Centre, and staff will be available to speak to parents or caregivers seeking advice on product safety.
For more information on the mandatory standard for bean bags, visit the Product Safety Australia website at www.productsafety.gov.au.
For more information on product safety, visit the OFT website at www.qld.gov.au/fairtrading or call 13 QGOV (13 74 68).