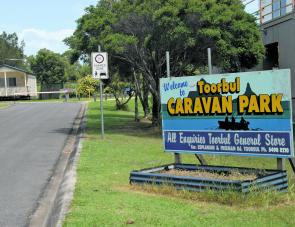 Residents at Toorbul Caravan Park still angry and will appeal decision
The Toorbul Caravan Park owned by the Moreton Bay Regional Council which is home to some 22 permanent residents are still angry after a meeting with council on Tuesday.
Cornerstone of the dispute is the council new policy which states that residents can no longer pass sites onto their children.
Its understood approximately 20 residents from the park were at a council meeting in Redcliffe on Tuesday to hear council's decision, everyone at that meeting remained unhappy as they left.
Those that were there are considering further appeals.
The council is believed to want to make Toorbul a tourist destination and allowing the park to concentrate more on short-term accommodation.
A break down for and against the rules from councilor points of view Div1 Cr. Brooke Savige voted against the proposal, who said "Toorbul is not a tourist town or a destination. It is a home town,"
Meanwhile Div 3 Cr Adam Hain said Toorbul was a tourist destination and council needed to do more to promote it and Div 2 Cr Peter Flannery  said the plan was about creating equality across all of the region's caravan parks.
Resident Ian Harby from Toorbul Caravan Park says some media have reported that Toorbul residents " not being thrown out,"  under the Council proposal to make all parks eventually 'full Tourist  parks'. statement is not quite correct.
The Tenancy agreement allows for an 8 week notice period for whatever reason irrespective of what lease the Tenants have.