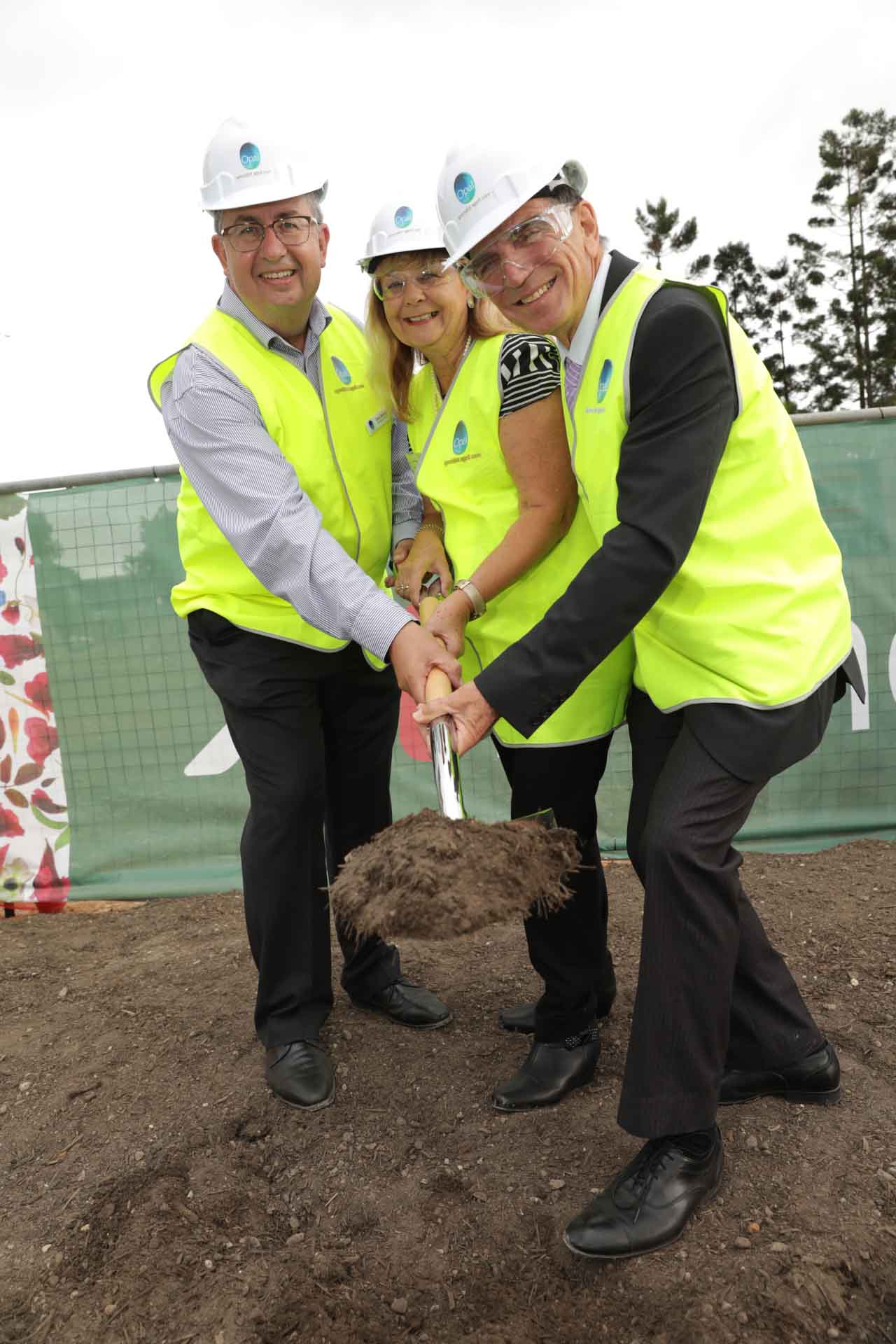 Opal Aged Care kicks off $66 million investment in South East Queensland
Today, Opal Aged Care kicks off a $66 million investment in residential aged care for South East Queensland. With one of the fastest growing populations in Australia, the region has seen an explosion of ageing communities, and as a result a need for specialist aged care services.
As one of Australia's largest aged care providers, Opal Aged Care will open a new 151-bed aged care home in Kawana Waters on the Sunshine Coast, and start construction on a 146-bed aged care home in North Lakes as part of an ambitious growth strategy to provide specialist aged care services to the region.
Managing Director Gary Barnier said of the two developments "Australians are continuing to live longer and healthier lives, with many choosing to settle in the South East Queensland region. But when the time comes, they will need access to specialist aged care services to help them stay in their communities for as long as possible. Both of these developments will offer people innovative, high quality aged care services, right on their doorstep."
The first of two events today will be an official sod turning ceremony to mark the start of construction of a $34 million facility in North Lakes. Due to open in mid-2018, the home will provide a new standard of aged care to the North Lakes community, creating over 100 local construction jobs and up to 180 aged care jobs once the home is open."
Moreton Bay Regional Council's Deputy Mayor Mike Charlton, who will turn the first sod on this exciting new facility, said Opal Aged Care North Lakes was a welcome investment in the Moreton Bay Region.
"A specialist aged care facility like Opal will not only ensure ageing residents in our community have access to some of the very best care, but it will also deliver important jobs for our area - both during construction and ongoing in fields like healthcare and administration," Cr Charlton said.
The new four-storey home has been designed by award-winning architects Jackson Teece and will offer a choice of rooms, including singles and companion rooms with ensuites, as well as a hairdressing salon and cafe. There will be a 16-bed specialist "Memory Support" wing, dedicated to providing specialist care for residents living with dementia.
Later today Opal will be joined by Graeme Samuel AC, National President of Alzheimer's Australia for the official opening of Opal Kawana Waters. The building of these two new homes will add to Opal's 11 other existing homes in the region, increasing the number of aged care beds Opal supplies to nearly 1000.
About Opal Aged Care
Opal Aged Care delivers specialist aged care through its highly-trained staff. Opal is an industry leading organisation that cares for 5,800 residents across 72 homes in four states, and employs more than 6,500 staff.
Opal Aged Care focuses on the provision of specialist residential aged care, particularly for those with dementia and has formed a national education partnership with Alzheimer's Australia to ensure its residents with dementia receive high quality care and support from expertly trained staff, to help them maintain their independence and dignity.