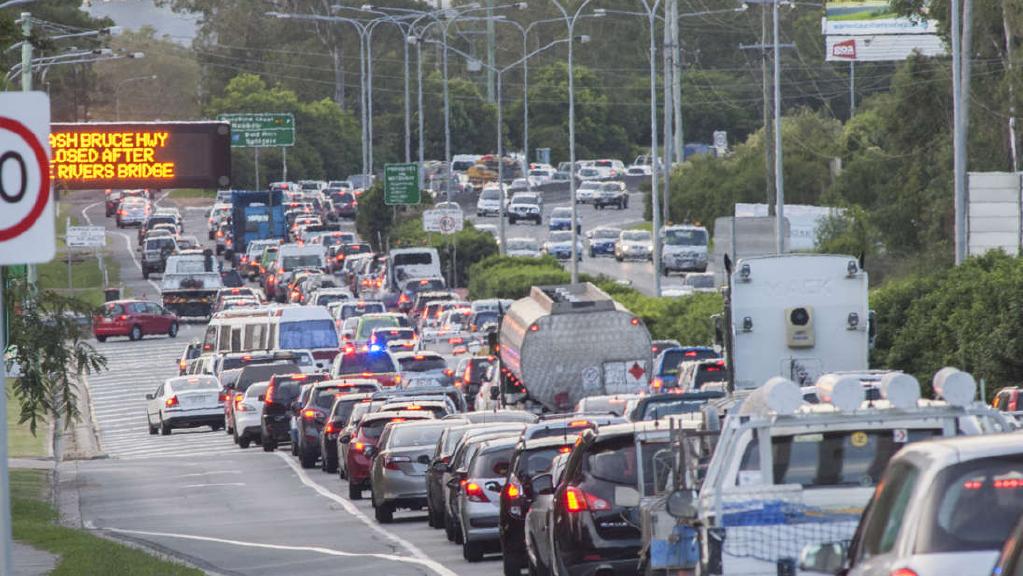 New QLDTraffic technology lets you check, plan, go
The Police Minister The Hon. Mark Ryan speaks about the vast improvements made to Queensland Traffic Website now that its passed its beta stage and its a more then useful tool for both computer users and those using it via their smart phone.
A new traffic and travel information system has been launched to help more Queenslanders better plan their journey before hitting the road.
The new QLDTraffic replaces the old 131940 website.
The new system will provide dynamic and real-time travel information through a new website and smartphone app, as well as a phone service and on social media,
The state government  has listened to Queensland motorists and considered their needs in developing simple, intuitive tools to share vital traffic information.
On the refreshed QLDTraffic website, users can view all available traffic information on both an interactive map and filterable list.
Motorists can plan their journey by address or popular location names and select their preferred route based on multiple travel modes, estimated travel times, and live traffic information,
Users can also filter traffic information by event type such as crash, flooding, roadworks or hazard, while looking at active and future events.
The updated technology, including the new app, would be helpful during the upcoming Easter holiday period.
QLDTraffic displays alerts and warning messages about incidents impacting a particular road, area or region, and allows you to view live traffic camera feeds.
The new smartphone app is a response to continuing growth in smartphone access to the QLDTraffic website and its predecessor, 131940.qld.gov.au.
Mr Bailey said the QLDTraffic app provided users with personalised push notifications for important traffic alerts that affect their favourite routes and places.
"It also lets us reach out to drivers about nearby traffic alerts in a safe way by giving them audio notifications while they're on the road," he said.
QLDTraffic data is updated in real-time and around the clock by state traffic management centres and other trusted partners.
"Our information is based on intelligence from members of the public, Queensland Police and our emergency management services, the RACQ and other Government agencies, just to name a few," Mr Bailey said.
"As soon as we get verified information about traffic incidents, we will share it with motorists via our website and app, the 13 19 40 phone service and our Twitter feeds."
"We also support the private sector in producing traffic services, having offered our live information as free, open data.
"This is all about delivering great services for Queenslanders and responding to their expectations for a safe and efficient transport network."
QLDTraffic is the State Government's official service for accurate and timely traffic information, helping Queensland motorists get to their destination safely.
Visit QLDTraffic.qld.gov.au, download the QLDTraffic app, follow us on Twitter or call 13 19 40 to check and plan before you go.