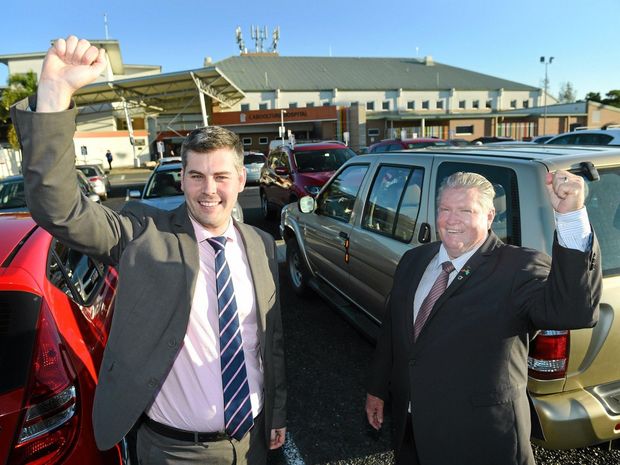 Moreton Bay region innovators to pitch to global investors at Myriad
Moreton Bay region entrepreneurs will show off their wares and pitch to global investors at Myriad Festival this month, the sequel to the Palaszczuk Government's successful 2016 Advance Queensland innovation and investment summit.
Innovation Minister Leeanne Enoch announced nine innovators will be among a 127-strong delegation from across Queensland to be supported to attend the Myriad Festival at the Brisbane Powerhouse from 29-31 March.
"The Palaszczuk Government is supporting these regional entrepreneurs to attend Myriad because they have some remarkable products and services for industries including tourism, marketing, renewable energy, and health food manufacturing," Minister Enoch said.
"They have been identified for their high growth potential and for the employment opportunities they offer to Queenslanders. Attending Myriad will allow them to participate in a regional innovation showcase and open the door to unprecedented access to global investors.
"In many cases, these business people have shown that regional innovators can develop ground-breaking products with unique selling points and game-changing business services."
Ms Enoch said the Advance Queensland initiative is part of the Palaszczuk Government's plan to diversify regional economies and help them transition to a post-mining boom economy.
Among the Moreton Bay regional delegates will be Buffering's Steve Butler, Housemate Ninja's Kellee Morgan and recFinder's Mike Smith.
Member for Morayfield Mark Ryan MP and Member for Pumicestone Rick Williams MP welcomed the government support for businesses in the Moreton Bay region.
"The Myriad Festival will bring together experts from overseas and delegates from across the state to exchange ideas and make connections. I'm pleased the government has provided businesses support to attend this event," Mr Williams said.
Member for Morayfield Mark Ryan MP congratulated local business operators.
"Myriad represents an opportunity for local businesses to showcase their great ideas to the world. The contacts our local entrepreneurs build and the opportunities presented by attending the festival will prove invaluable," Mr Ryan said.
Ms Enoch said the Palaszczuk Government supported 50 regional entrepreneurs to attend the 2016 Advance Queensland innovation and investment summit.
"Several of last year's delegates walked away with new customers or investors as well as new contacts, leads and collaborators. This year we've almost tripled the number of people we are supporting with 127 entrepreneurs from across Queensland," she said.
Regional delegates will be supported with event tickets, travel subsidies and a professional display booth at Myriad to showcase their business ideas to local and international world-industry leaders.
Through the $405 million whole-of-government Advance Queensland initiative, the Palaszczuk Government has partnered with Myriad to deliver flagship annual innovation events, over three years.
More information about the 127 regional delegates being supported to attend Myriad is available at http://advance.qld.gov.au/myriadregional.