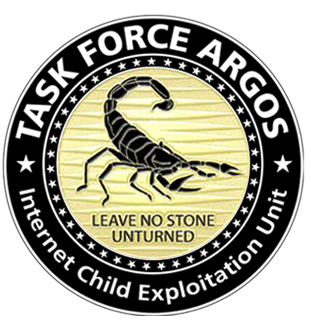 Child Victim Identification Team now one of the strongest in the world
The Queensland Police Service's Child Victim Identification Team will be one of the strongest in the country, if not the world, with the appointment of two highly skilled and internationally regarded specialist investigators.
Following the Commission of Inquiry into Organised Crime, the Palaszczuk Government announced the allocation of $3.2 million last year to enhance the capabilities of investigators working tirelessly to target those who commit atrocious sexual-based crimes against children.
Police Minister Mark Ryan said Taskforce Orion was established to complement the work performed by Taskforce Argos and to support the work of child safety investigators across the state.
"The objective of Taskforce Orion was clear – to provide a statewide response to people using file sharing networks to trade horrendous images and to ensure our investigators were resourced and trained to meet the challenges of this crime type into the future," Minister Ryan said.
"It became quite clear that investigators with a specific skillset were required to complement the already talented team assembled within the Child Safety and Sexual Crimes Group. After a very thorough recruitment process, I can now announce the appointment of two highly regarded and internationally recognised investigators to the team.
"Since 2009 the Victim Identification Team have been responsible for identifying over 400 child victims of sexual exploitation.
"The work these investigators do each day should be applauded by all Queenslanders.
"Our police continue to work tirelessly to investigate these horrific crimes committed against children and are achieving significant results. But the fact is behind every one of these crimes is a child who is a victim and it is so important that police have every resource they need in order to identify and locate these kids to bring them to safety."
Adele Desirs joins the team having most recently been seconded from her role as a Captain in the French Police to INTERPOL's Crimes Against Children Unit in Lyon, France.
Adele's work in the area of child victim identification is significant. Her work with both the French Police and INTERPOL has earned her a reputation as a very skilled investigator and her work in establishing the International Child Exploitation Database (ICSE) is to be commended.
Scott Anderson joins the Victim Identification Unit having worked for international companies supporting government agencies by maintaining child exploitation and counter terrorism databases. He is a digital multimedia forensic analyst and his work has helped assist investigators in the State of Virginia and Homeland Security in the analysis of audio, video and image material.
Commissioner Ian Stewart said it was important to understand that while it's essential to identify the offender in these crimes, there is a very real and urgent need to identify the child victim within these images and remove them from harm.
"The work undertaken behind the scenes is meticulous and painstaking, but critical to ensure those innocent victims are rescued," Commissioner Stewart said.
"Scott and Adele have joined the Victim Identification Unit within the Child Safety and Sexual Crimes Group and will support the work of Taskforce Orion across the state. They will ensure the analysis of images and video seized by police is thoroughly investigated and share operational information with international colleagues to help progress local investigations."
If you have information for police, contact Policelink on 131 444 or provide information using the online form 24hrs per day.
You can report information about crime anonymously to Crime Stoppers, a registered charity and community volunteer organisation, by calling 1800 333 000 or via crimestoppersqld.com.au 24hrs per day.