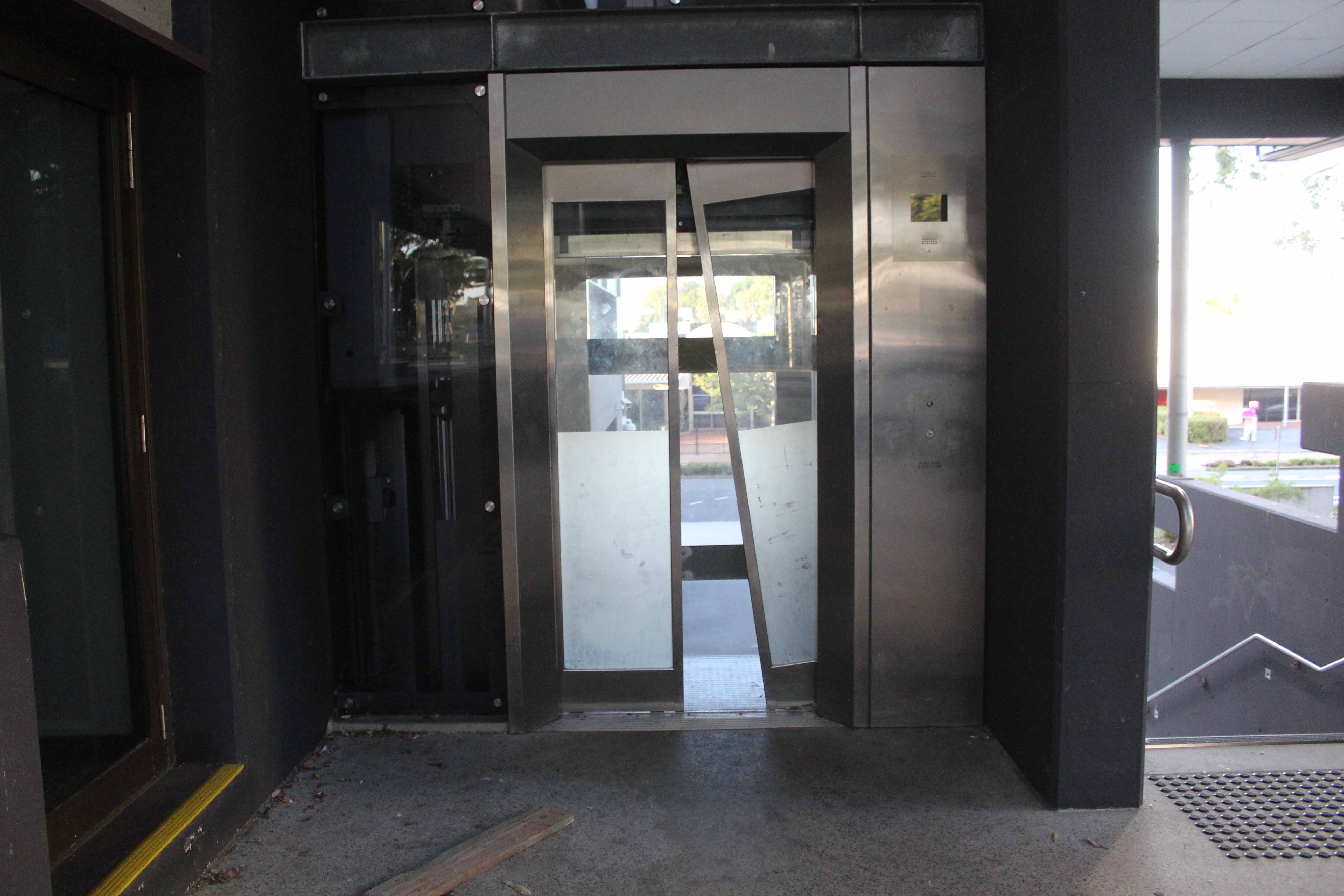 The Cost of maintaining public assets escalates with wilful damage - the hub lift damaged by youth
What is the solution to making Caboolture a safe place work rest and play when that notion is challenged?
Time and time again events are routinely reported that youths are running wild doing what they want, even if it inflicts damage to public property with a result of tying up valuable resources like the police and fire.
This Saturday afternoon was interrupted by the yelling of approximately 10 mixed male and female youths aged between 10-14 and banging and smashing into the lift door with a metal implement that is council property inflicting damage to the lift.
The implement in question pictured below
The youths when questioned stated some one was inside and could not breathe, the cameras inside the lift confirmed no one was inside and the whole story was a untruth.
For an hour it was observed that these youths willfully damaged the lift simply because they can, to a point it will be out of service for sometime.
After leaving the  damaged lift it was further observed as they proceeded to spray soft drink on the main sliding doors to the library precinct, then decided to sit on King street near the shopping centre front entrance blocking traffic because they can.
They also sprayed a security guard with soft drink leaving a badly stained red marks on his work uniform.
Caboolture Police say the youths are known to them and hope to bring them in for questioning.
Meanwhile those who are elderly, wheelchair bound or unable to climb stairs won't be able to use the lift until it is fixed and the original question remains unresolved