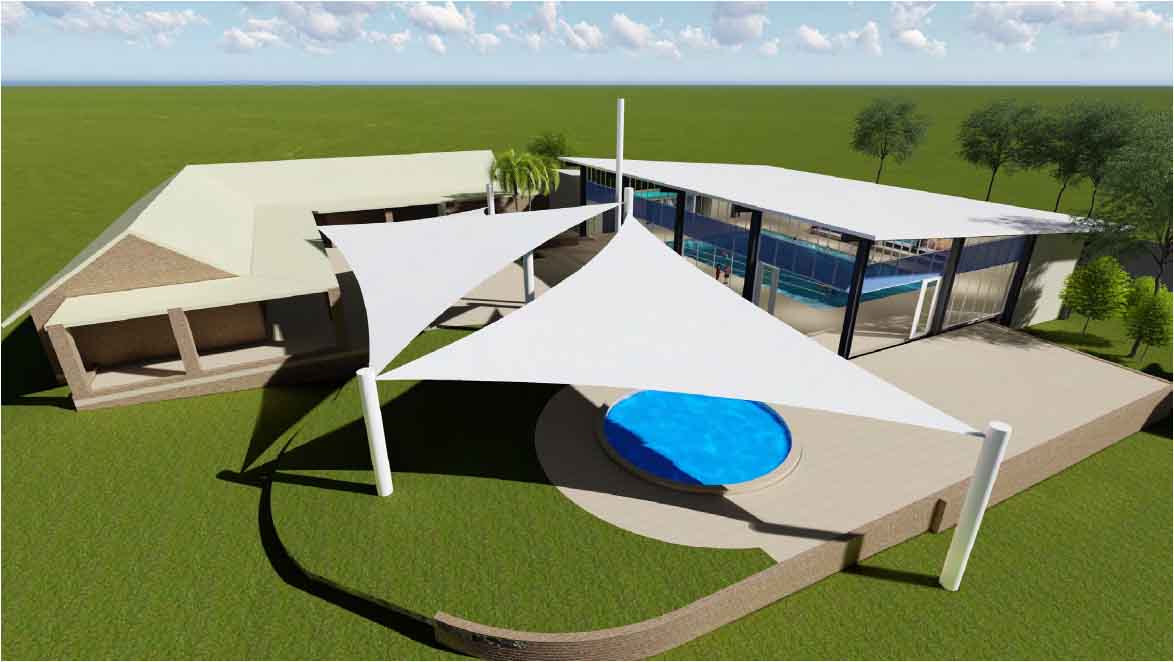 Take your marks, go for Ferny Hills Pool upgrade
Moreton Bay Regional Council has awarded a $1.9 million tender for the construction of a new indoor learn to swim pool at Ferny Hills.
Division 10 Councillor Matt Constance said following extensive community consultation on the Ferny Hills Pool in 2016, council would construct a new multi-purpose 10x15m indoor heated swimming pool to complement the complex's existing 50m outdoor lap pool.
"The new heated program pool is the result of working closely with local residents, schools and swimmers on what they wanted to see from a facility like the Ferny Hills Pool," Cr Constance said.
"The new pool will be heated and covered and replace the existing outdoor learn to swim pool, providing more opportunities for patrons to use the space and for programs like learn to swim.
"It will also feature all abilities amenities including ramps and accessible bathrooms as well as greater storage capacity with a new equipment room.
Cr Constance said once complete, the pool would be open to the community for a wide range of uses including learn to swim, aqua aerobics, water walking, remedial exercises and leisure swimming.
"The value of learning how to swim cannot be underestimated, teaching important survival skills as well as helping young children to stay active and keep fit.
"This pool will open up more opportunities for families in the local area to learn those valuable swimming skills and give people in our community a space to stay active and healthy.
Cr Constance said construction would begin in coming weeks and be completed in late 2017, weather permitting.
"This modern pool will complement existing facilities at the Ferny Way complex and is part of council's overall $32.5 million commitment in 2016/17 towards sport, recreation and parks."