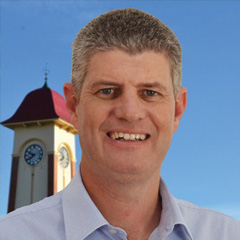 Minister for Transport and the Commonwealth Games The Honourable Stirling Hinchliffe resigns
Today I offered my resignation to the Premier as Minister for Transport and the Commonwealth Games. 
Whilst this has been a tough personal decision, I believe it is in the best interests of the Palaszczuk Government. 
The issues at Queensland Rail have been some of the most challenging and, at times, frustrating issues I have needed to manage as a Minister. I know that they have been a distraction for the Government's core task of delivering jobs for Queenslanders. 
Now that the Commission of Inquiry has concluded and the Government delivered its response, I believe that Queensland Rail and the Transport portfolio have the path prepared for a fresh start to get back to delivering for our passengers. 
The findings of Mr Strachan demonstrate that no Minister or Government could have foreseen driver shortage issue due the Queensland Rail mismanagement. I'm pleased that following a rough slog we have been able to begin to turn this issue around and today marks a line in the sand on the matter. 
I thank the Premier and the whole Cabinet for their support. 
At the Premier's request I shall remain Leader of the House and will be recontesting the next election to continue as the Member for Sandgate.
Related Storys: