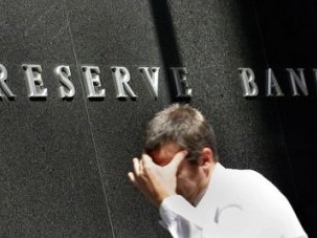 Interest rates left on historic low of 1.5% in February 2017
The Reserve Bank has left official interest rates on hold at 1.5 per cent for the sixth straight month.
All 72 economists surveyed by Reuters expected interest rates to remain at 1.5pc
Reserve Bank still expects Australian economy to grow by around 3pc
RBA says a rising Australian dollar would "complicate" the transition from the resources boom to other sources of growth
It was the Reserve Bank's first meeting in 2017, as the board does not meet in January.
The decision came as absolutely no surprise, with all 72 economists surveyed by Reuters expecting the cash rate to stay at 1.5 per cent.
The relatively new Reserve Bank governor, Philip Lowe, writing just his fourth post-meeting statement, took a very neutral stance on the future direction of the cash rate.
"Taking account of the available information, and having eased monetary policy in 2016, the board judged that holding the stance of policy unchanged at this meeting would be consistent with sustainable growth in the economy and achieving the inflation target over time," he concluded.
The bank is sticking with its forecasts for economic growth to come in around 3 per cent, brushing off the economic contraction recorded in the September quarter GDP figures, released in December.
"GDP was weaker than expected in the September quarter, largely reflecting temporary factors," Dr Lowe argued.
"A return to reasonable growth is expected in the December quarter."
Citi's economists interpret this as a strong signal that interest rates will remain on hold for an extended period.
"With inertia in both guidance and forecasts, the earliest possibility of a live RBA meeting won't be until the May 7 board meeting, which will be after the first quarter 2017 CPI [inflation] result and after three more labour force reports," the bank's analysts wrote in a note.
"Our central case remains no change in rates this year, but that the market is under-pricing the risk of easing."