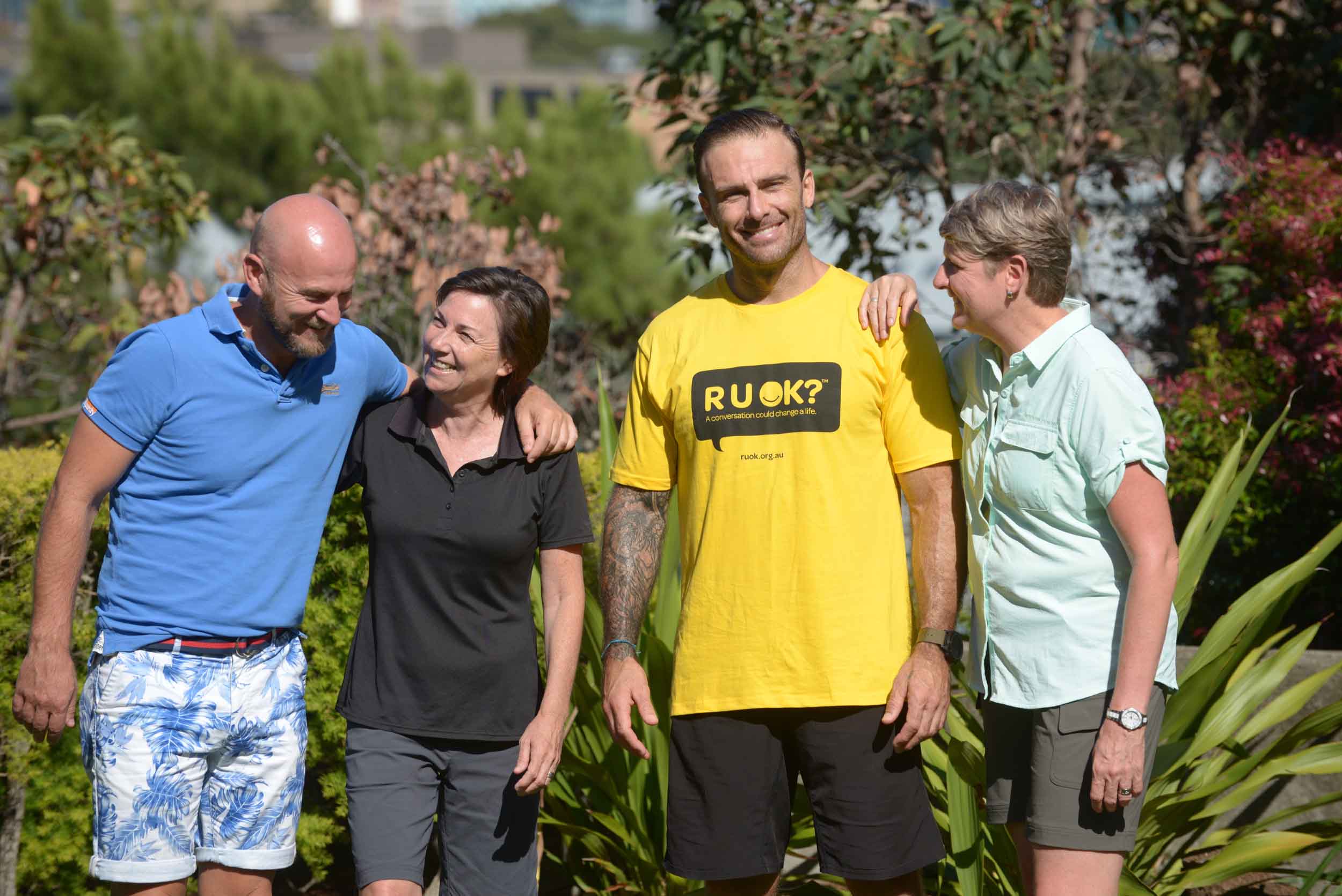 Commando to conquer Kozi for R U OK?
One of Australia's most respected trainers and R U OK? ambassador Steve "Commando" Willis, will guide 75 men and women up Mt Kosciuszko in R U OK?'s first adventure trek "Conquer Kozi", an 18km charity walk to the summit of Australia's highest mountain.
Classified as a hard ascent, Commando Steve will lead the walkers from Charlotte Pass to the top of Mount Kosciuszko in the Snowy Mountains on March 3 to 5, 2017.
"Conquer Kozi" is a partnership between Huma Charity Challenge (a division of World Expeditions) and suicide prevention charity R U OK? to raise funds and remind people to check in with their friends, families and workmates or anyone who might be struggling with life.
Commando Steve recently featured in a "Conquer Kozi" video, providing handy training tips to prepare participants for the hike to the summit. View the video here: https://www.youtube.com/watch?v=IL1DNrqQhK8
"I'm really looking forward to summiting Mt Kosciuszko with this group of men and women and applaud them for their commitment. It's going to be a top couple of days and a great way to reinforce the importance of asking, "Are you ok?"
The return walk to the summit takes place on Saturday March 4, 2017 and participants will enjoy overnight accommodation in Jindabyne.
R U OK? CEO Brendan Maher said he was thrilled to have Commando Steve leading the inaugural walk. "I'll be completing the walk alongside everyone and can't think of anyone better to get us to the top. Steve's an inspiring R U OK? ambassador."
Participants have two challenges ahead of them: to raise some funds for R U OK? and then conquer Kozi by completing the walk to the summit. Individuals and teams are encouraged to have meaningful conversations along the way.
March is one of the most beautiful times of the year to climb to the rooftop of Australia, with warmer days, clear blue skies and fresh alpine air the order of the day.
RU ok day this year is on Thursday 14th September 2017