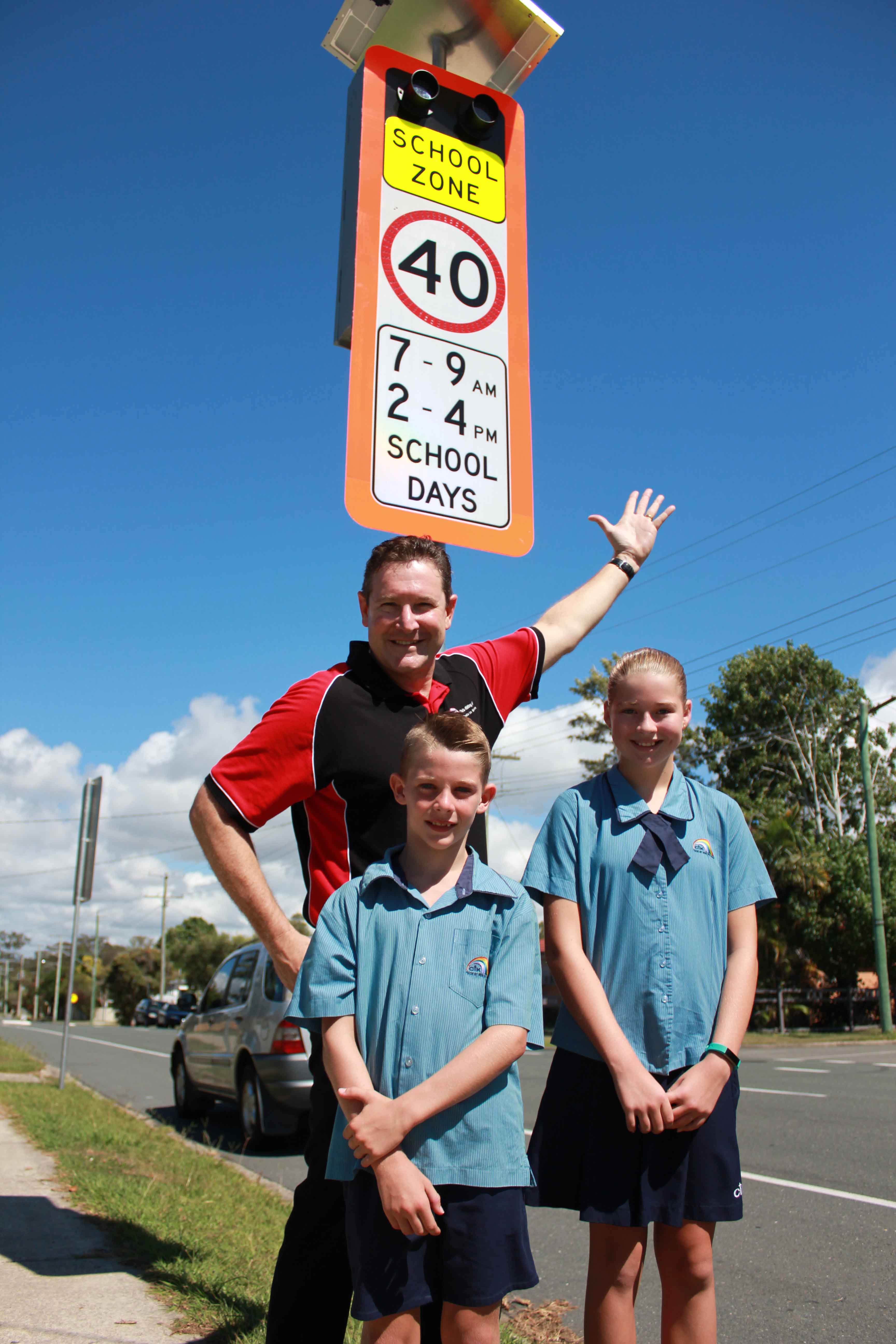 Flashing school zone signs made available for Christ the King School
Christ the King School now has flashing school zone signs to help protect their students, thanks to the Palaszczuk Government.
Member for Murrumba, Chris Whiting said signs were installed recently in highly visible locations in school zones on Thompson Street.
"Not only does the flashing school zone sign improve the visibility of the school zone, but it also alerts and reminds drivers they are entering a school zone and need to slow down.
"Students arriving and leaving school can be preoccupied and unpredictable around roads and cars.
"We are committed to providing an environment that is as safe for them as possible.
"This isn't something we can do on our own, we need motorists to adhere to the speed limit and adjust their speed accordingly, when driving through school zones."
"The signs only flash during school zone times and only on school days, so drivers will always be alerted to when kids are more likely to be out and about."
"The flashing school zone signs program has been a resounding success since the Queensland Labor Government introduced them in 2011," Mr Whiting said.