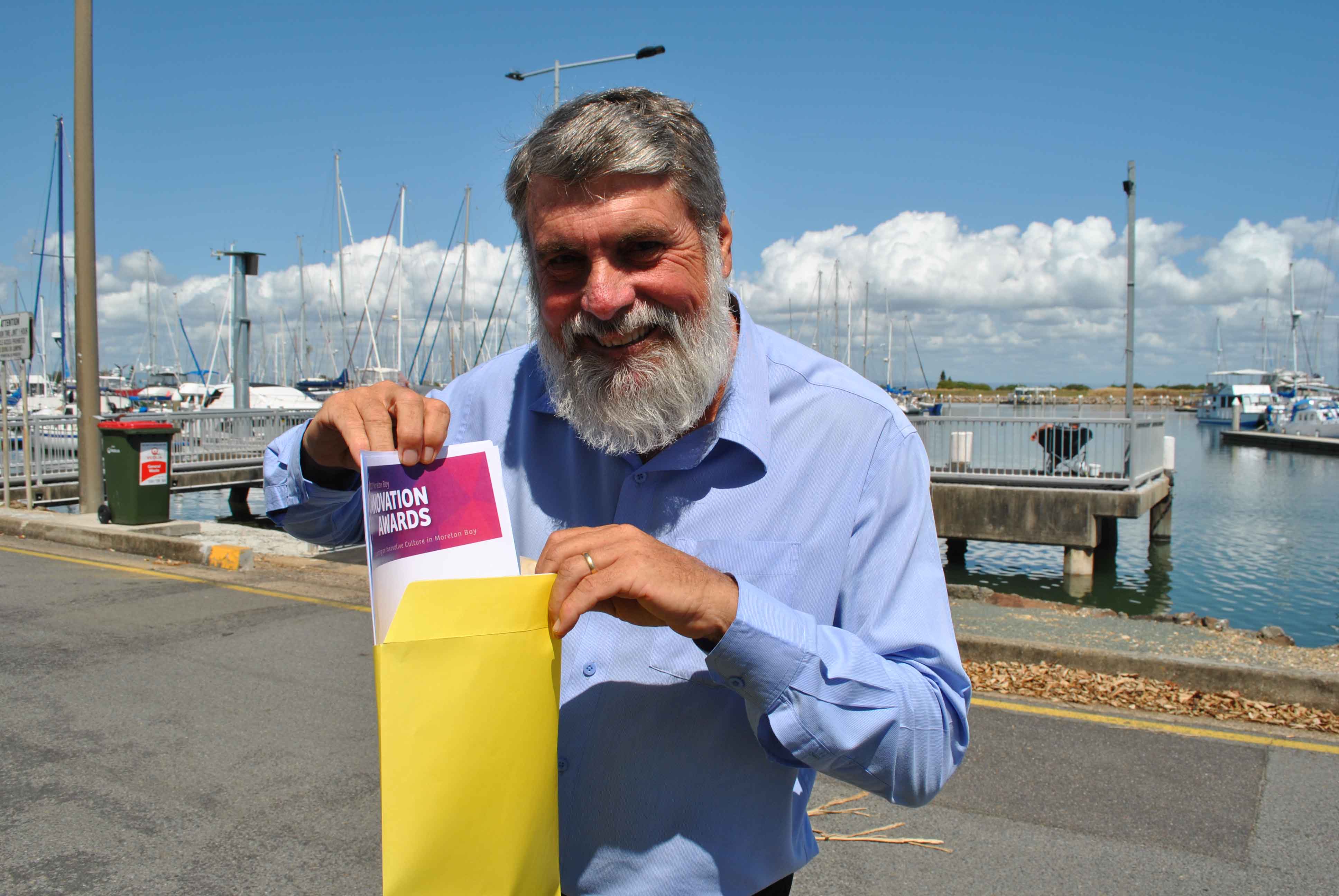 MBRC innovation awards Finalists revealed for 2017
Solutions for firefighters, 4X4s, forklifts and fussy babies are just some of innovations that have been unveiled as finalists for Moreton Bay Regional Council's 2017 Innovation Awards.
Moreton Bay Regional Council Mayor Allan Sutherland revealed the finalists for the second annual innovation showcase.
"Across all six categories, including the two new youth categories, our judges had their work cut out for them narrowing down their favourite innovations and solutions," Mayor Sutherland said.
"The judges were thoroughly impressed with the ideas that local residents had come up with to solve even the simplest of problems. It demonstrates the depth of innovative and entrepreneurial minds in the Moreton Bay Region.
Mayor Sutherland said the finalists came from across the region, including Bellmere, Bribie Island, Burpengary, Caboolture, Deception Bay, Griffin, Kallangur, Lawnton, Margate, Moodlu, Morayfield, Narangba, Newport, Strathpine and Rothwell.
"To be selected as a finalist in a region that has more than 25,000 businesses generating more than $13.125 billion dollars each year is an impressive effort. I commend all the finalists for making it to this stage of the competition.
With the finalists unveiled, Mayor Sutherland said it was now the community's chance to have their say and vote for their favourite entry with the Telstra People's Choice Award, and due to popular demand he had personally requested that voting open a day earlier on November 30.
"There are so many outstanding entries in this year's awards and we want to hear who you think should take out the $2,500 prize.
"When you vote you'll go into the draw to win an iPad.
"Simply head onto www.moretonbayinnovationawards.com.au and select out of the nominated businesses your favourite idea or solution.
"You have until 12pm, February 23 to vote before the winner will be announced at the 2017 Innovation Awards Gala Night."
To view the full list of finalists for the 2017 Moreton Bay Innovation Awards or to vote for the Telstra People's Choice Award visit www.moretonbayinnovationawards.com.au
2017 MBIA Finalists
Sesame Lane - Emerging Innovation finalists:
Fire Fighting Machine 'Z10GSB' by Fire Eaters - Moodlu
Glass Painting Process by Safa Glass - Bellmere
Happiness Hacks by The Happiness Ninja - Bribie Island
Pest Proofing for Solar Panels by Pure Sunshine Solar Cleaning - Kallangur
Established Innovation finalists:
CableClear product by CableClear - Newport
Hydraulic Rotating Dual Push-Pull Forklift Clamp by Attollo Australia - Burpengary
Salita Automated Scaffold System by Salita - Narangba
Moreton Bay Region Industry & Tourism - Youth Emerging finalists:
ENTAR from Burpengary State Secondary College - Burpengary
FRC Robotics from Grace Lutheran College - Rothwell
Moreton Bay Region Industry & Tourism - Youth Established finalists:
4x4 RC Magnetic Suspension Vehicle from Pine Rivers State High School - Strathpine
Ite-Cool Esky from Australian Christian College - Caboolture
Unitywater - Moreton Bay Showcase finalists:
Assistive Integrated Monitoring by Livigy - Deception Bay
Coastal Protection Core product by Coastal Protection Core - Redcliffe
EasyKey Visual Music Notation by Shareef Rashada - Margate
Happiness Hacks by The Happiness Ninja - Bribie Island
University of the Sunshine Coast - Innovation of the Year finalists:
CableClear product by CableClear - Newport
Fire Fighting Machine 'Z10GSB' by Fire Eaters - Moodlu
HuggleBib "Fuss Less, No Mess" by Buffering - Morayfield
Hydraulic Rotating Dual Push-Pull Forklift Clamp by Attollo Australia - Burpengary
Telstra People's Choice Award nominees:
Assisted Integrated Monitoring by Livigy - Deception Bay
CableClear product by CableClear - Newport
Einstein's Agent by Jatly - Griffin
EasyKey Visual Music Notation by Shareef Rashada - Margate
Glass Painting Process by Safa Glass - Bellmere
HuggleBib "Fuss Less, No Mess" by Buffering - Morayfield
Ite-Cool Esky from Australian Christian College - Caboolture
Pest Proofing for Solar Panels by Pure Sunshine Solar Cleaning - Kallangur
Salita Automated Scaffold System by Salita - Narangba
Quoll Medical Pendant by Quoll Digital Medical - Lawnton