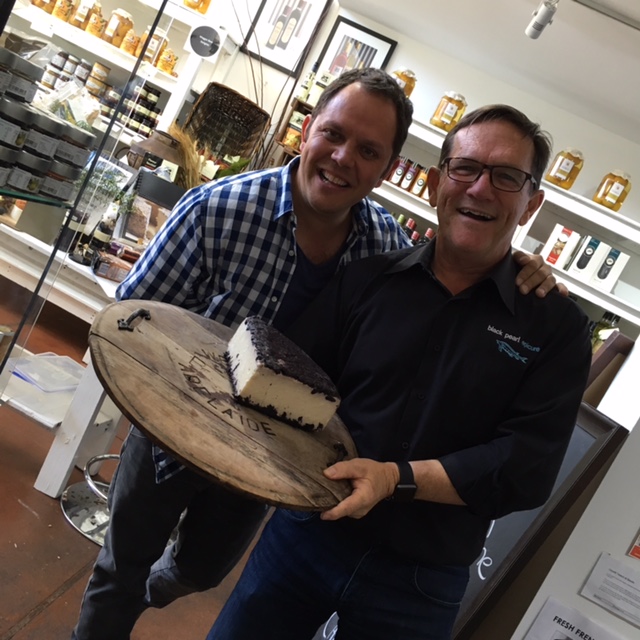 Uncover the treasure of the Black Pearl Epicure
Delight the senses and indulge in some of the most mouth-watering local and internationally-produced cheeses this December when iconic speciality food retailer Black Pearl Epicure treats Moreton Bay Region gourmands to an exclusive master class at the Caboolture Hub.
On Thursday, December 1, Moreton Bay Regional Council and Black Pearl Epicure General Manager Peter Gross will host The Art of Cheese, a special event that will excite the tastebuds and give cheese lovers a taste of the latest dairy products taking local restaurants and cafes by storm.
Moreton Bay Regional Council Division Three Councillor Adam Hain said tickets were now on sale for the event and encouraged the local  fromage fanatics to secure their place for the opportunity to get the industry lowdown from Fortitude Valley-based fine food wholesaler Black Pearl Epicure.
"Australia produces more than 344,000 tonnes of cheese each year, and this is your chance to get the insider's tip on what varieties to choose for your next cheeseboard," Cr Hain said.
"With the Art of Cheese you'll learn not only what to put on your cheeseboard but also how to style it, canapés that complement it and what to avoid.
"Some of South East Queensland's best fresh, artisanal and boutique produce comes from right here in the Moreton Bay Region, and this is a great, unique way to highlight some of it at your next dinner party or event."
Black Pearl Epicure's Peter Gross said you only had to look at what local restaurants and cafés are dishing up to know that cheese has become an integral part of modern Australian dining.
"The history of cheese is rich, deep and exciting, much like many of the cheeses we'll be trying," Mr Gross said.
"At this exclusive master class you'll get to taste international cheeses including the French D'Affinois Double Cream Brie and Montgomery's Cheddar from England, plus Australian varieties including a goats cheese from Yarra Valley and a Riverine Buffalo Blue also from Victoria.
"These cheeses which will be paired together with canapés and light refreshments.
"Having sold cheese and other artisanal goods for more than three decades, I can truly say there's never been a more exciting time to learn the Art of Cheese."
Tickets are $49 per person and can be booked online at www.moretonbay.qld.gov.au/caboolture-hub-workshop
The event will run from 6.30pm to 8.30pm on Thursday, December 1 and is a strictly 18-years-old+ event.